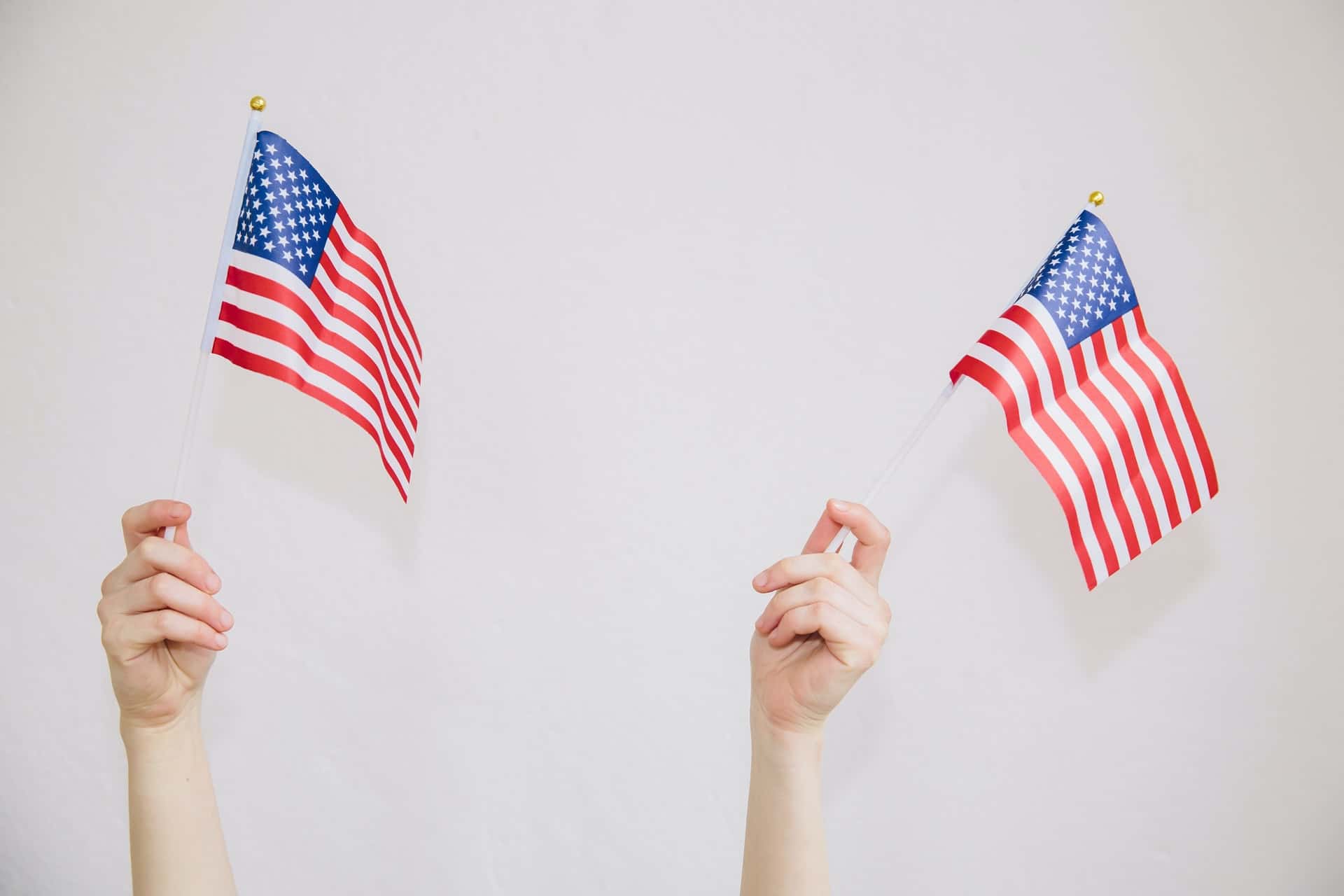 With the 4th of July right around the corner, it's time to plan for some fun summer independence day activities. With things slowly getting back to normal, you may be considering what activities to plan for you and your family. Going out for the fourth of July can be fun, but for a family with kids, it can get a little hectic or if your younger kids aren't able to get vaccinated yet you may be concerned about their vulnerability. Either way, that doesn't mean your family can't celebrate and have fun this fourth of July. If you plan to stay at the house this fourth of July (due to convenience or caution), you can make it a fun, activity-filled day right in your own backyard. Check out our list of top 7 backyard activities for the family for the 4th of July!
Have a backyard barbeque party
Nothing quite says summer like a family backyard barbeque party. Fire up the grill, prep the steaks, burgers, and hot dogs, and break out the "grill master" apron. Don't forget ice-cold drinks and/or snow cones to cool off.
Cool off with a water slide
The average temperature in DFW in July is a high of 96° and a low of 75°! Use this 4th of July weekend to cool off with the family (or a group of friends) in the backyard with an inflatable water slide rental! Again, don't let the kids have all the fun. Check out our kid and adult-safe inflatable water slide like our Big Kahuna Water Slide, Wipe Out Water Slide, or (if your yard is large enough) the 23ft Tropical Double Lane Slip & Slide Water Inflatable with Pool. Pair our inflatable water slides with some water guns and you'll be cooling off in no time!
Looking for something a little more lowkey? Simply have a water gun fight and/or run some sprinklers. You could even rent or purchase a small inflatable/plastic kiddy pool for the little ones if you don't have a pool already.
Light up your backyard (firework free)
Fireworks can be dangerous and wasteful especially if you have younger children but that doesn't mean the sparkles and lights has to come to an end. There are plenty of firework-free ways to light up your backyard and the night sky. A few ways include 
Create a laser show with flashlights (covered in a colored fabric) or even colored laser pointers

Use a projector to show a virtual fireworks light show

Safely light a campfire/fire pit

Use eco-friendly glow sticks

Upcycle mason jars and insert small fairy lights into them

Simply hang string lights across your fence, patio, or greenery in your backyard
Rent a bounce house
Reach for the fireworks in the sky by bouncing on a high-quality bounce house rental. Jumping in our bounce houses is a healthy, safe, and fun activity that will keep the kids entertained for hours while they jump for joy. This may give you (the adults) enough time to get in a festive adult beverage (cue pina coladas and strawberry daiquiris).
Looking for a bounce house that's kid AND adult-friendly? Check out our Big Camo Bounce House or other kid and adult-safe inflatable rentals.
Play backyard games
Play some family-friendly backyard games like hopscotch, hula hoop contest, hide-and-seek, tossing balls, frisbee, jump rope, family tag, blowing bubbles contest and many more! Your family can even create your own DIY out door games for kids or DIY backyard games for adults. 
Have a backyard picnic
If you want to try something a little different this year than a barbeque, why not try a backyard picnic? Lay down a large blanket (or use your patio table), break out a picnic basket (optional as your kitchen is so close), and stock up on refreshing treats such as fruits, crackers, sandwiches, lemonade, tea, and more!
Host a backyard movie night
Take movie night to the next level and set up a mini home theater in your backyard. Set down some cozy blankets or some lawn chairs, hang up a white sheet (bed sheet or tarp), hang some string lights, set up a projector, and finally pick your favorite patriotic movie and you're all set! Don't forget to make some fresh popcorn and grab a variety of sweet treats to complete this family backyard movie night.
If you decide to stay home this Independence Day with your family, we would be happy to help you plan the best day ever by delivering your family a high-quality water slide or bounce house rental. No matter what your family decides to do this 4th of July, we hope you have a fun and safe holiday!
Looking for more backyard activities for this summer? Check out these 8 more summer backyard activities for kids and parents.
Related blog posts:
4 Fun Tips for Keeping Cool At Your Backyard 4th of July Party
10 Ways to Make a Splash this Summer
10 Super Fun Party Activities For Kids This Summer