Rent Your Water Slide Today!
Wild Splash Slip n Slide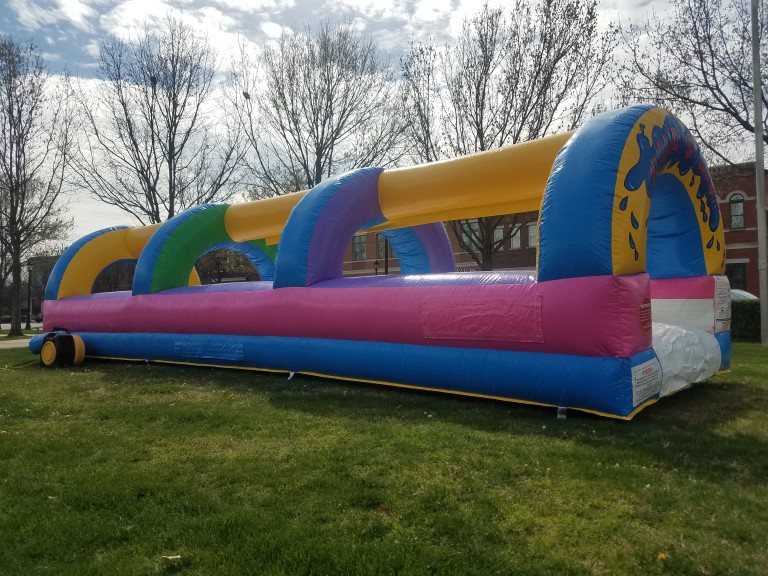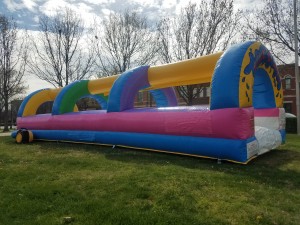 Here at Jump City Dallas, we pride ourselves on our wide, high-quality selection of inflatable water slide rentals that are available for delivery to Lewisville and surrounding areas. Our water inflatable rentals and slip-n-slides offer refreshing, fun, and unique entertainment for those hot summer months and warm spring days. We consider ourselves the Big Kahuna of water slides rentals as our wide selection will fit anyone's request since we have water slides that work for kids of all ages and even a couple for adults (who says kids get to have all the fun?) There will be endless adventures on our water slides while the outside will delight all the guests with its bright, fun colors.
You may be asking yourself "Are inflatable water slides safe?" Rest assured, water slides are safe to play on and slide down. Be sure to follow all safety guidelines for the best and safest experience since any extremely rare accidents that happen are typically due to not following safety guidelines. Using our water slides houses provides a safe, healthy activity disguised as entertainment for kids (and adults) of all ages. Safety features include fire resistance and lead-free material.
Our water slides can easily be set up on grass or concrete which makes them great for backyards, front yards, schoolyards, parking lots, and even certain areas of parks! These inflatable water slides can even be used without water if you wish. Free no-contact delivery and pickup are available for all inflatable rentals to your Lewisville, Southlake, Highland Park, Plano, Frisco, or other Dallas-area event. Interested in learning more about our water slides? Fill out the form on this page or call us at 972-539-5867 and we'll get back to you as soon as we can.