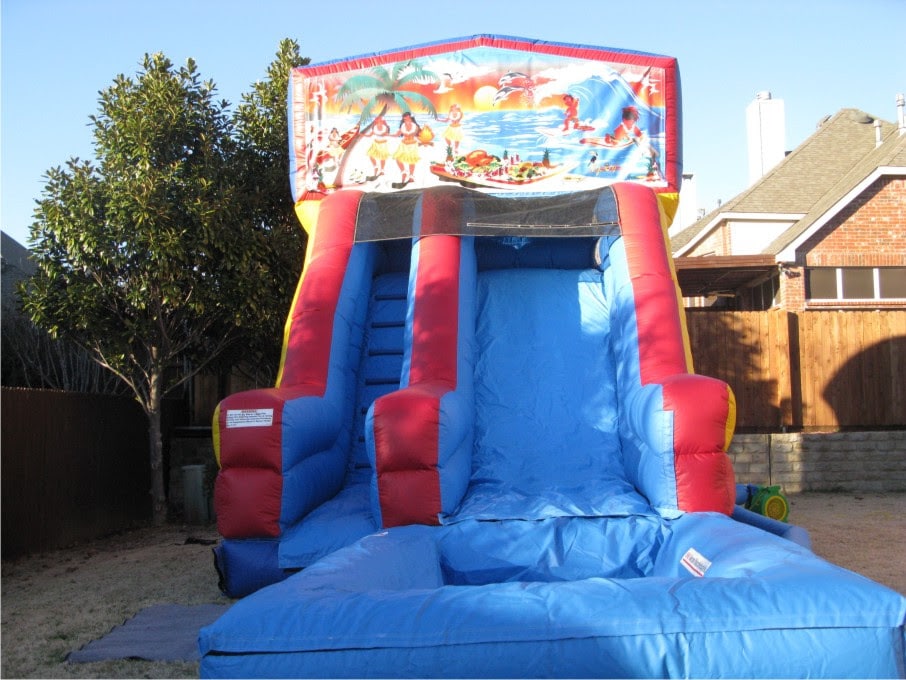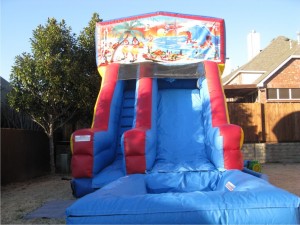 Bounce House Specifications:
Setup: Grass only
Space Required: 18′ x 36′
Outlet Required: 2 – 20 Amp
Weight Limit: 150 lbs per rider
Safe for Children: Yes
Safe for Adults: No
Fire resistant: Yes
Lead free: Yes
Luau Water Slide
The small footprint makes Luau Beach Slide perfect for backyard birthday parties and small events. This Slide can be rented all year long either as a dry slide during winter or as a water slide during the summer. Great option for younger children because the pool is not too deep (though you still need to supervise).
Rent this water slide!