Rent Tables and Chairs for your Party!
Banquet Table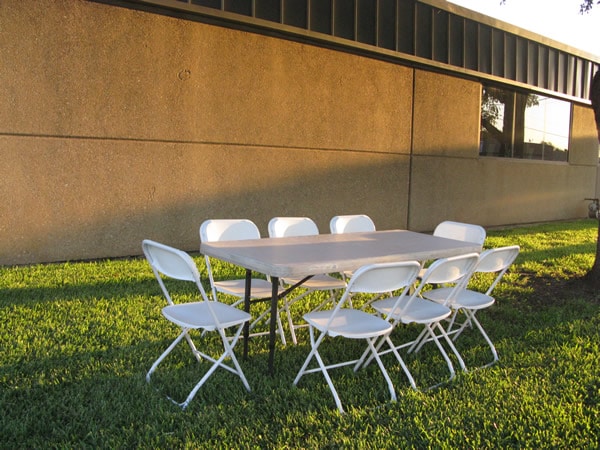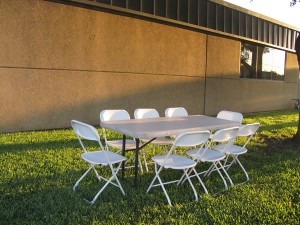 Throwing a party but afraid you might not have enough sitting or placement? We offer plenty of chairs and tables at an affordable price. Anywhere from indoor/outdoor folding tables, round tables to children size table and chairs. Our adjustable height tables and pre-school buffet tables range from 23 inches to 36 inches. Call now to see availability in our Dallas/DFW area.
We have up to 40 adult tables and 100 adult chairs available (subject to availability). Please note: tables and chairs are add-ons and can only be rented in addition to an inflatable rental.