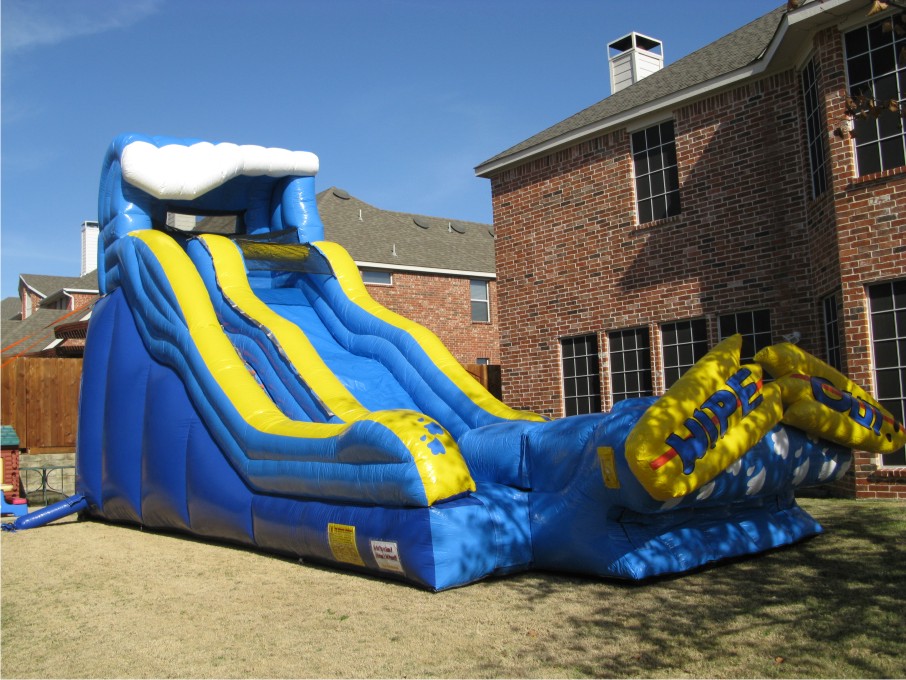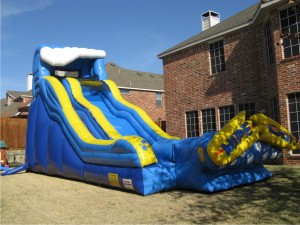 Bounce House Specifications:
Setup: Grass, Concrete
Space Required: 20′ x 40′
Outlet Required: 1 – 20 Amp
Weight Limit: 175 lbs per rider
Safe for Children: Yes
Safe for Adults: Yes
Fire resistant: Yes
Lead free: Yes
Wipe Out Water Slide This is the Jump City Wipe Out Water Slide.
Its a huge Wipe Out Water Slide thats GREAT For water.It can also be used without water. There are two fun waves on the way down that gift you a boost! It has a Big wave coming over it and a Surfboard at the end to give a big Thrill and make it feel like your in the ocean! It's a great item to have for competitive players, especially school and company events! It is ready for your children's Party, or event. Rent one for your party today!