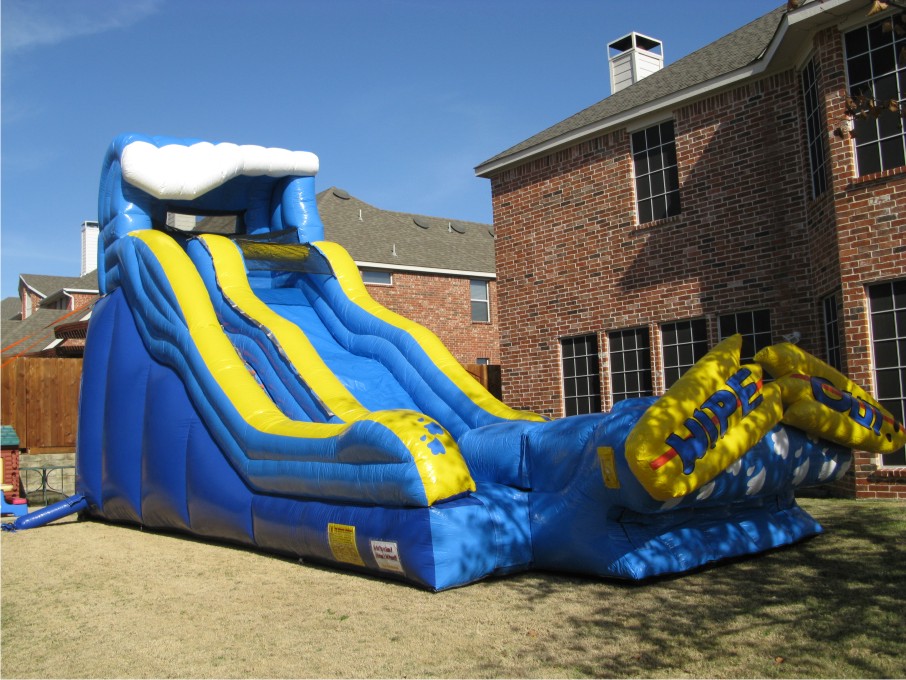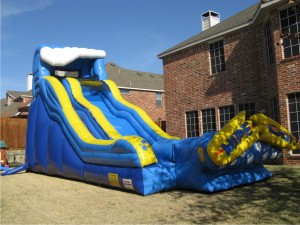 Bounce House Specifications:
Setup: Grass, Concrete
Space Required: 20′ x 40′
Outlet Required: 1 – 20 Amp
Weight Limit: 175 lbs per rider
Safe for Children: Yes
Safe for Adults: Yes
Fire resistant: Yes
Lead free: Yes
Wipe Out Water Slide
This huge Wipe Out Water Slide is one of the most popular water slide rentals but did you know it could also be used without water? There are two fun waves on the way down that gift you a boost! It has a Big wave coming over it and a Surfboard at the end to give a big Thrill and make it feel like your in the ocean! It's a great item to have for competitive players, especially school and company events! It is ready for your children's party, event, or any celebration. Rent one for your party today!
Rent this water slide!