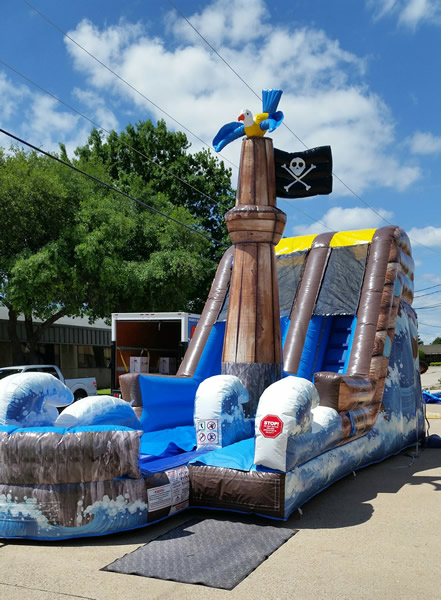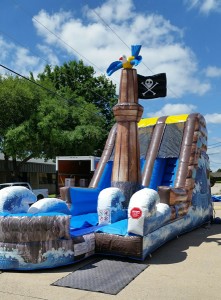 Bounce House Specifications:
Setup: Grass, Concrete
Space Required: 16′ x 35′
Outlet Required: 1 – 20 Amp
Weight Limit: 150 lbs per rider
Safe for Children: Yes
Safe for Adults: No
Fire resistant: Yes
Lead free: Yes
Ship Wreck Water Slide
We are proud to present our latest water slide for the summer heat. This is a perfect water slide for your Pirates and Mermaids. Let them cool off and have fun in their very own Pirate Ship.
Title Comes Here