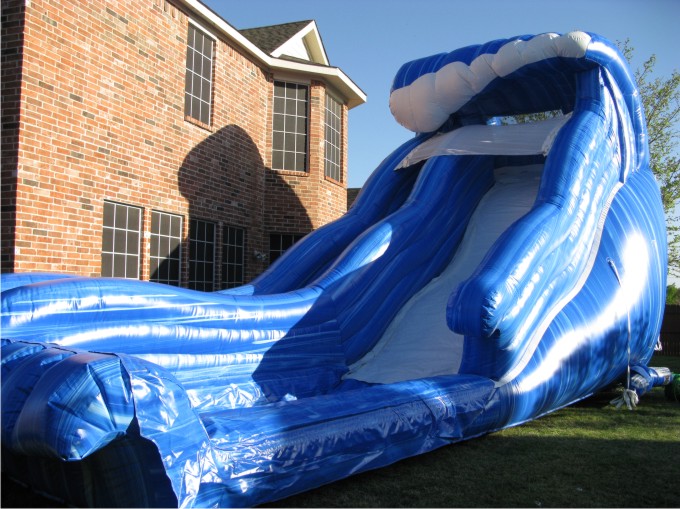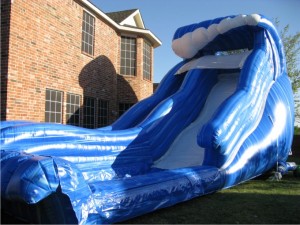 Bounce House Specifications:
Setup: Grass, Concrete
Space Required: 20′ x 40′
Outlet Required: 2 – 20 Amp
Weight Limit: 200 lbs per rider
Safe for Children: Yes
Safe for Adults: No
Fire resistant: Yes
Lead free: Yes
Wild Wave Water Slide
Jump City's Wild Wave Water Slide! It's a great item to have for hot Texas days as a refreshing water slide! Let guests catch a wild wave with the watery fun of this exciting inflatable slide. This giant fully designed water slide has a thrilling bump in the middle and sports a deep pool. The Wild Wave inflatable slide offers safe sliding with a no-jump top that encourages proper sliding position. This Giant water slide is a great way to promote enjoyable and healthy activity that will add excitement and value to any event!
Rent this water slide!