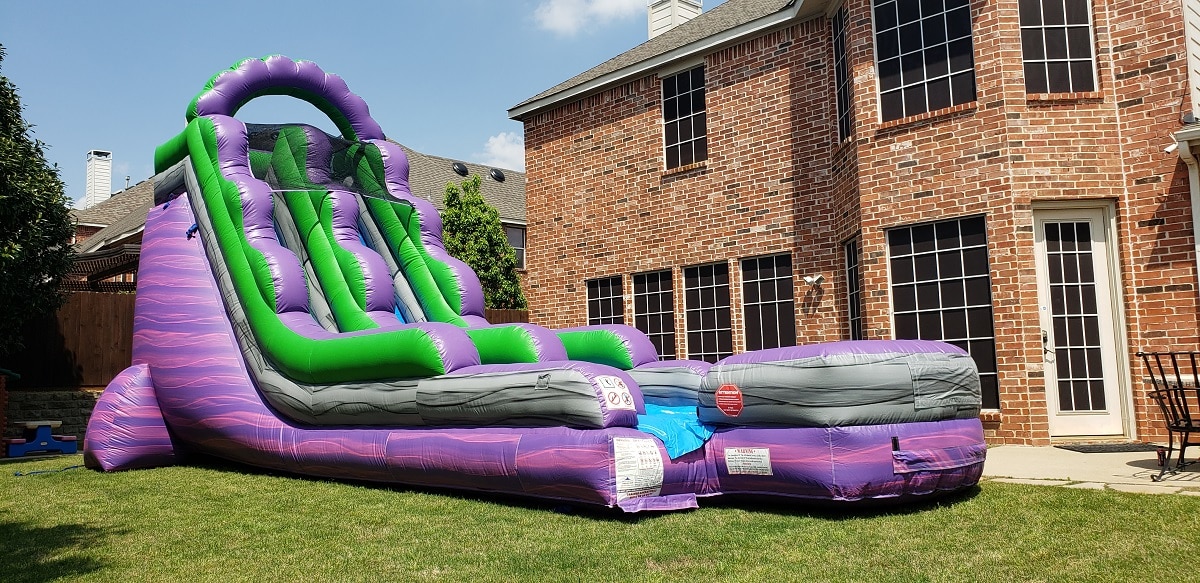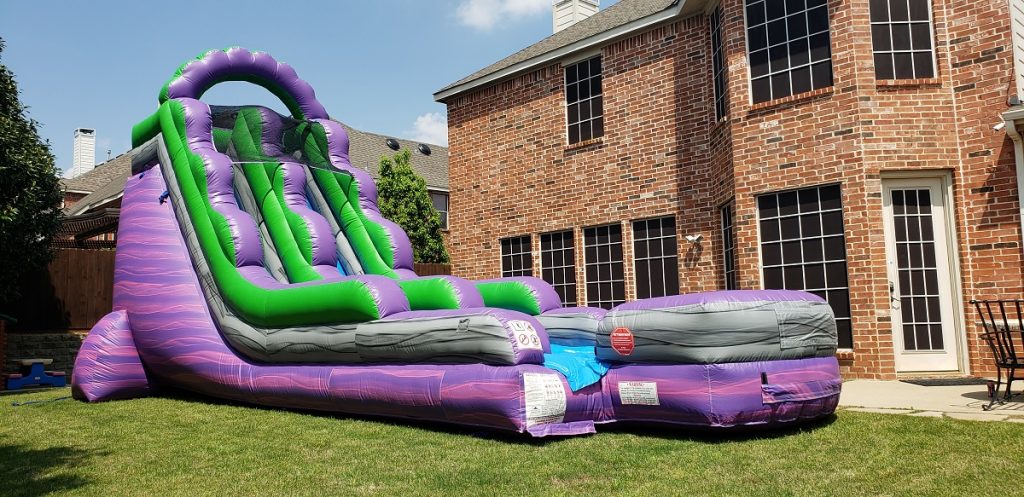 Bounce House Specifications:
Setup: Grass, Concrete
Space Required: 20′ x 40′
Outlet Required: n/a
Weight Limit: 150 lbs per rider
Safe for Children: Yes
Safe for Adults: No
Fire resistant: Yes
Lead free: Yes
Marble Water Slide
This is the Jump City Marble Slide Water Slide. It's a huge water slide that is great for any kids party. Its FAST When you slide down, and can give HUGE thrills! Especially great for school and company events! It is also ready for your children's party, or event. Rent this water slide for your party or festival today!
Rent this water slide!