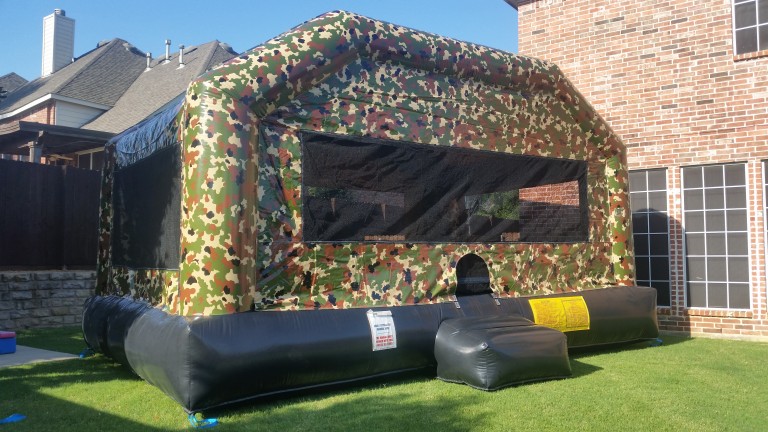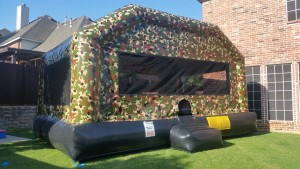 Bounce House Specifications:
Setup: Grass, Concrete
Space Required: 20′ x 25′
Outlet Required: 1 – 20 Amp
Weight Limit: 1,200 lbs
Safe for Children: Yes
Safe for Adults: Yes
Fire resistant: Yes
Lead free: Yes
The Big Camouflage Bounce House
This bounce house is big and covered in a camouflage pattern. It is the perfect way to kickoff hunting season or celebrate the hunter in your family. The Big Camouflage Bounce House is also a great way to welcome your army, navy, air force, or marine solder back home and can hold a bunch of kids or up to 6 adults. A favorite of military members, hunters, boy scouts, and girl scouts; this bounce house might be camouflage, but it won't disguise all of the fun it provides.
Rent This Bounce House!
Additional Images for The Big Camouflage Bounce House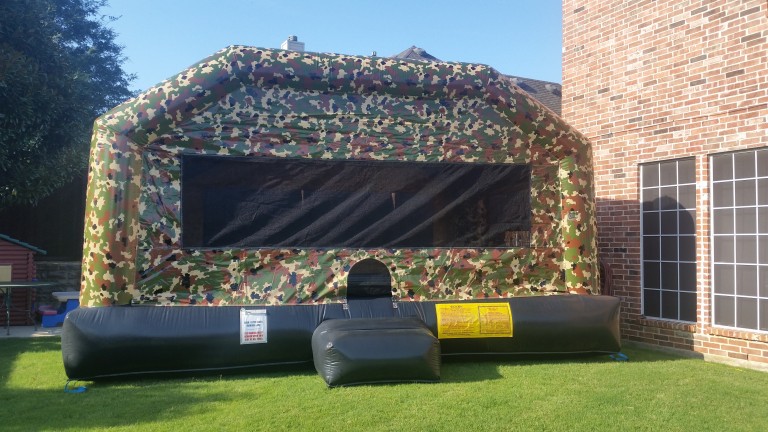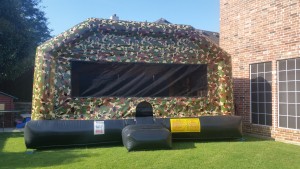 Shots From Our Instagram