It is summer in North Texas and that means outdoor fun. No matter the reason there are tons of awesome parties you can have this time of year. We thought we'd share our top 5 party ideas that will surely be a hit for you and your guests.
Movie Nights Done Right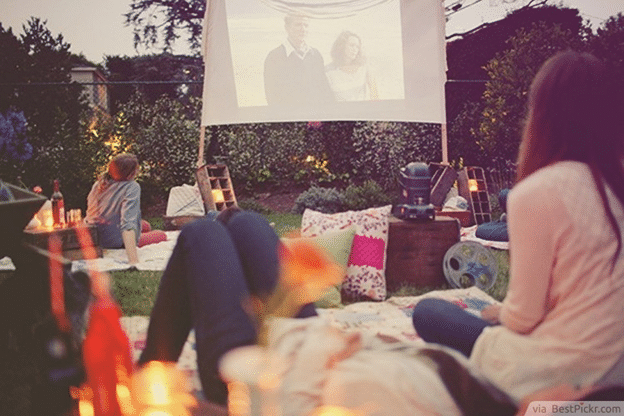 Let's take the traditional movie night and throw in a twist for a guaranteed night of fun. This idea can be enjoyed for all ages this summer. Take the movie night outdoors and have a night of fun and relaxation. Use that great space in your backyard and prepare it for your evening. The awesome thing about this party is that you really don't have to do much preparation for it. If you'd like to kick it up a notch why not make into a slumber party. Have your friends bring over their air mattresses, blankets and pillows. Who says you can't be comfortable when sleeping outdoors?
Once you got that checked of your list, think about what kind of activities you'd like to have for the night. If you have the means why not stream a movie over a sheet on a vacant wall and watch one of those cult classics everyone will enjoy. The one thing that comes to mind when watching movies has to be that buttery-goodness-in-a- bag or also known as POPCORN. If you would like to get really creative, set up a popcorn bar filled with a variety of goodies that you and your guest will love! Don't forget the cold beverages to help cool you down. Also, since it is summer and the heat can play a major part, setup some fans along the sleeping quarters to keep you guys cool and those pesky mosquitoes away.
Outdoor Dinner Party
Okay let's be honest; some dinner parties can be quite boring to say the least. If you are planning on throwing a dinner party this summer, why not switch things up and host it outdoors. You can take "adulting" to the next level when planning this event. If you'd like a more mature setting, set up the backyard with with an elegant flare. Instead of using your normal table and chairs, go simple and intimate. Find some wood pallets from local flea markets and set them up as your tables. Use pillows and or sheets for sitting. Give your party a "Boho chic" feel to it with awesome lighting and table settings. Thrift stores can be perfect for finding your table décor and won't break your budget too much. Since you will be outdoors find ways to keep your guest cool throughout the night. Plan a light meal and have refreshing beverages on hand. After dinner is done you can pull out some games for you and friends to play. If you want to go the extra mile there are DIY tutorials for games that can be made, like adult Jenga and Corn hole.
H2O Does the Body Good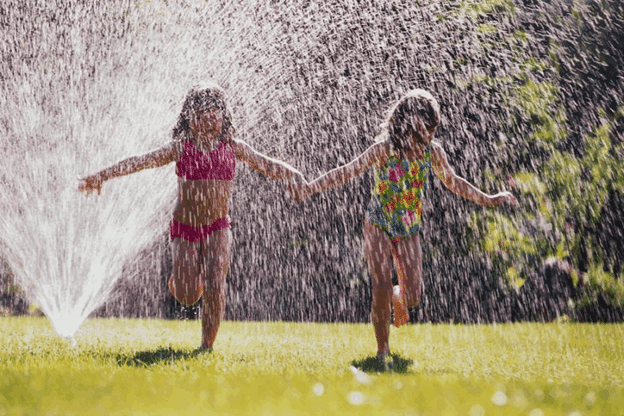 Summer in Texas can be brutal so why not throw in some water to cool your guest down. Having a water party can be the perfect remedy for those hot summer days. No matter the occasion, water parties can be a great excuse to let go and have some summer fun. If you happen to have a child who's having a birthday this season we highly suggest going with the water theme. Gather all things water. If you don't have a pool, waterslides can be a great addition for splash-time fun. Check out our Dallas Waterslide rentals to help you with your big day. Buy some water balloons, water guns, and just make a day of it.
Game Nights Just Got Better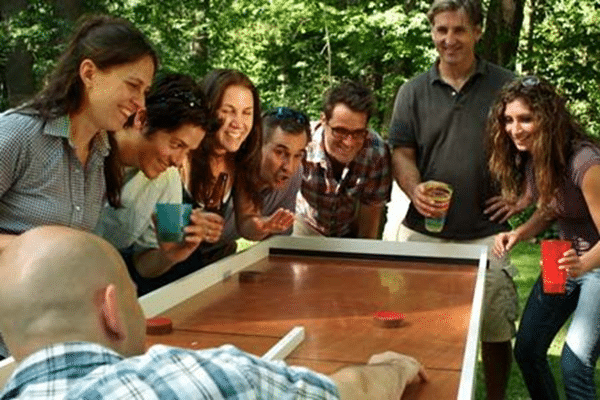 Who says game nights have to be spent indoors? As the nights continue to get longer here in Dallas-Fort Worth why not take advantage of it by throwing a game night outdoors. Games are a great way to break the ice and let loose with family and friends. A good ole' friendly competition that will have your guest wanting more. Light up the backyard, throw in a few fans, and power up that speaker with some party tunes and enjoy. Card games, charades, washers, Corn hole, Checkers, DIY adult Jenga, darts can all be easily found for this night. Many stores like Walmart have a great selection set out this time of year that won't cost you much. You can also have each friend bring a game of their liking and take turns throughout the night. The possibilities are endless with this party.
Backyard Ice Cream Party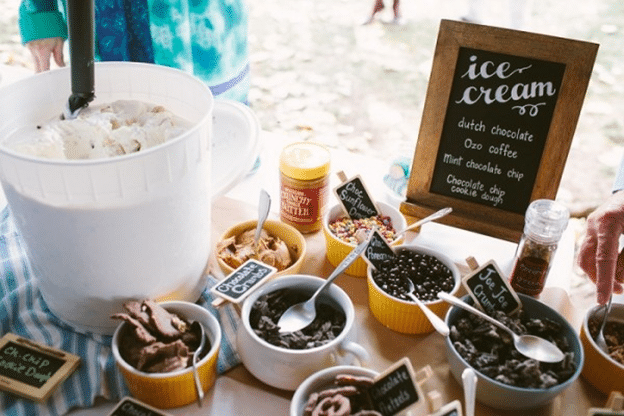 A traditional pastime that can cool down the body and bring joy to your tummy. Now you can disagree on this, but the best kind of ice cream in Texas is the Blue Bell kind. There are so many flavors to choose from you can't go wrong with this beloved brand. A backyard ice cream party can be thrown for any occasion big or small. Gather all the ingredients you and your family love putting on those ice cream sundaes and have at it. The best part about having an ice cream party outdoors is that you don't have to worry about a huge mess of spills from the ice cream on the floors in your house.
You can setup a self-serve station on the patio with your favorite flavors, toppings, and sodas so that everyone can make their own treat. Bring the ice cream parlor to your home this summer and let the kids go bananas! After all, "I scream you scream, we all scream for ice cream."