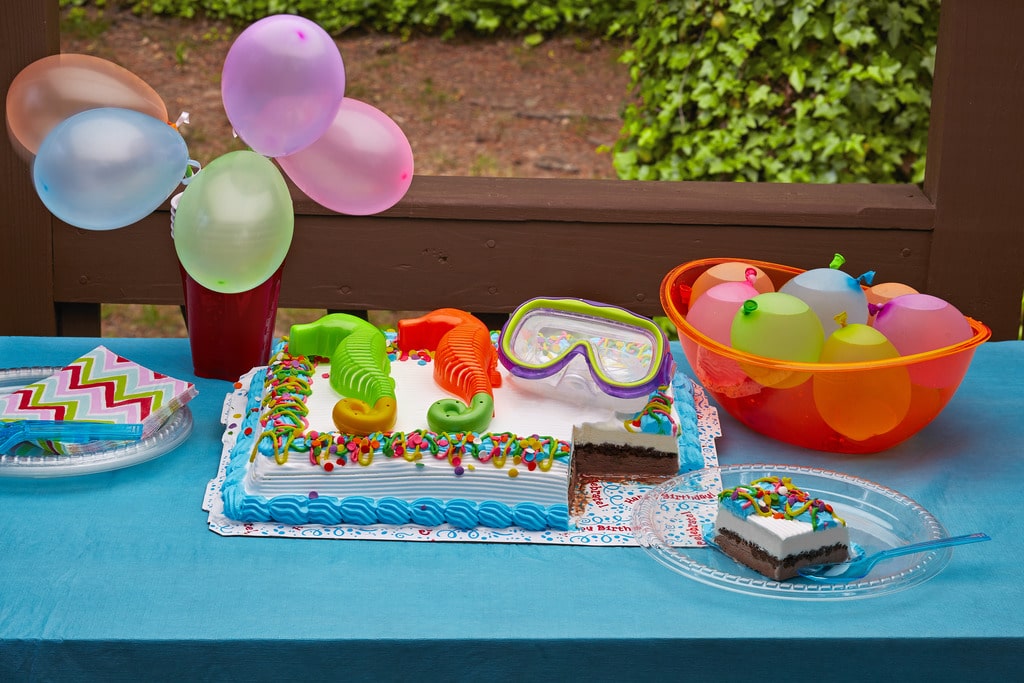 Do you have a birthday party you'll be throwing for family and friends this summer? If so, we picked out 10 inspired summer activities that are guaranteed fun for you and your guests.
Water Balloon Piñata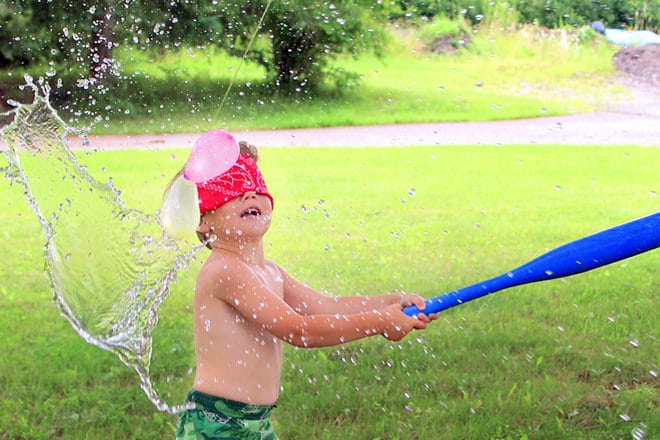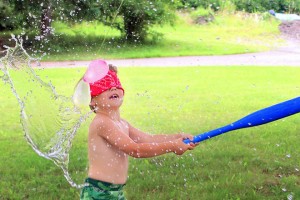 Summer is here and it's time to let loose and have some fun during your fiesta. This activity is perfect for all ages. Grab some water balloons from the store and get to filling. Tie some string around the ballon and find the perfect location in your backyard to hang these bad boys.  A guaranteed hit for any occasion (no pun intended).
Frozen Popsicle Chalk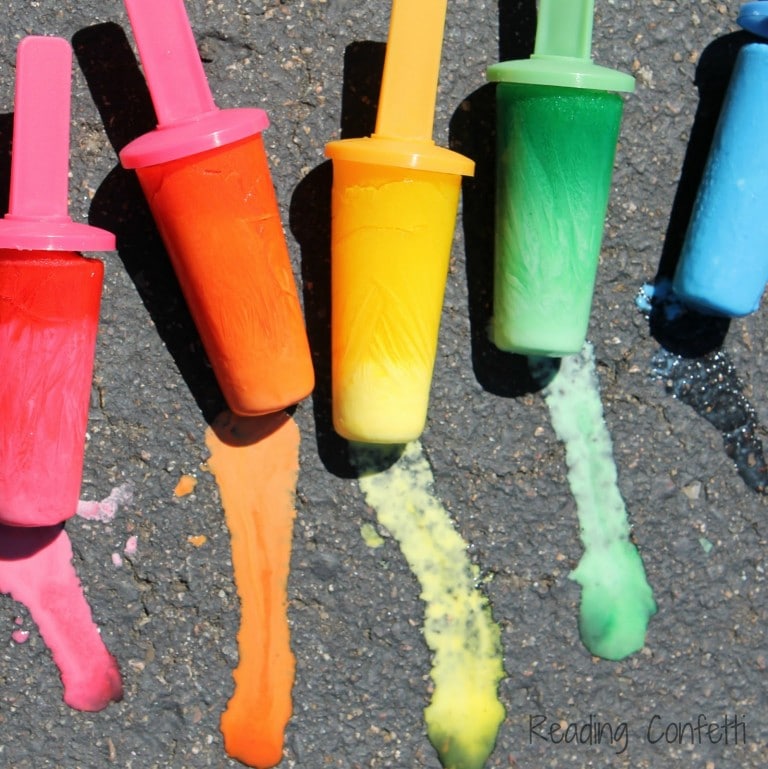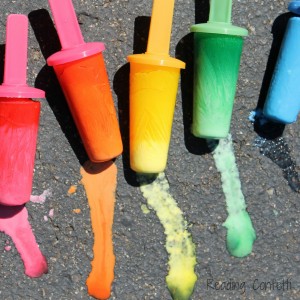 Ever hear of  Frozen Popsicle Chalk? Take a childhood pastime favorite like sidewalk chalk and turn it up a notch with this creative activity the kids will be sure to enjoy. By using a few home ingredients, you and your kiddos can turn ordinary chalk into popsicles. There are plenty of variations you can try with this crafty idea. Marbled, scented, fizzing, treasures hidden within, you name it, you can create it. A perfect sensory, art and science project to try out for any summer party!
Milk Crate Tug- O-War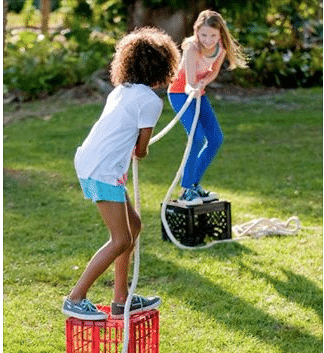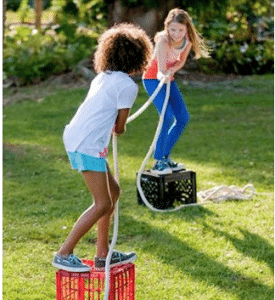 Since birthday parties aren't complete without a few games, here is one that gets the competitive juices flowing. Gather a few milk crates and rope for this game of Milk Crate Tug-O-War . This activity is simple and easy to set up and will have the kids entertained during your party.
Ice Block Treasure Hunt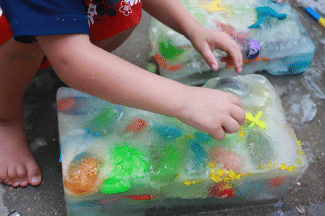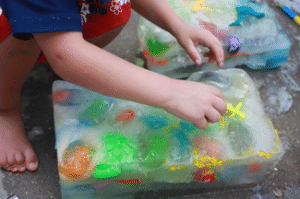 This one could possible turn into a perfect party favor idea. Purchase a few kids trinkets and toys and place them in a bucket. Set with water and place over night. Once it's frozen you will have yourself a block of treasure. You can grab a few supplies like a plastic hammer and or screwdriver that will help get the deconstruction done. Watch as the kids dig and discovers their hidden treasures. Take extra care of using hammer especially if there will be more than one child present.
Waterslide Joy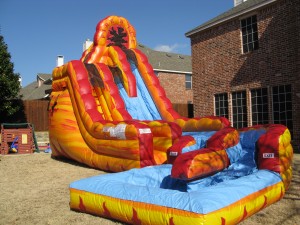 If you are going for a water-themed birthday party, have yourself a waterslide extravaganza. The kids at your party will not only stay cool but will leave them entertained for hours. Order a water slide or bounce house from a nearby vendor and transform your backyard into a water park. Don't forget to bring out the sprinklers and water guns. More water the better.
 Bubble Party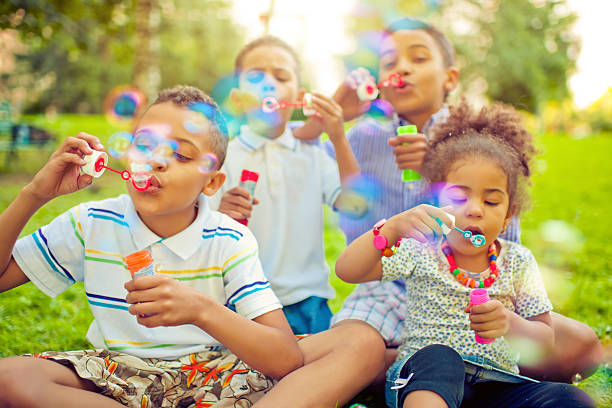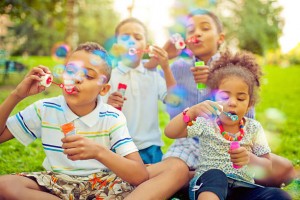 We don't know what it is with kids and bubbles but boy do they love them. From small babies to the walking-talking little humans, they all just marvel at the sight of bubbles. So with these being said, why not throw a bubble-themed party!  There are so many different types and uses for bubbles the kids will go bonkers this summer.
Squirt Gun Painting Station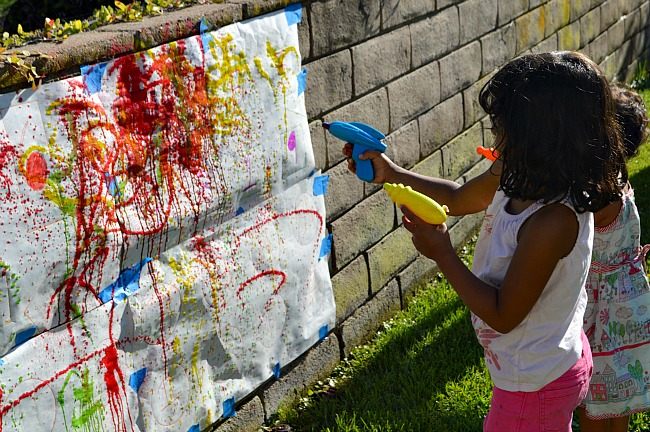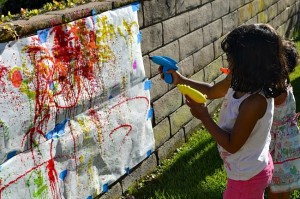 Kids love to get dirty no matter what they are doing. So why not combine squirt guns and paint to the madness?  Set the fun outside. You can use and easel or construction paper for this party idea and let your little Picasso have at it.
Sponge Toss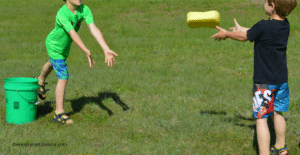 Look out SpongeBob you may have a competitor headed your way! This sponge toss is fun for all ages. Gather a few sponges and soak those babies in water. You can make a race out of this activity for you and your guests this summer.
Build A Rope Course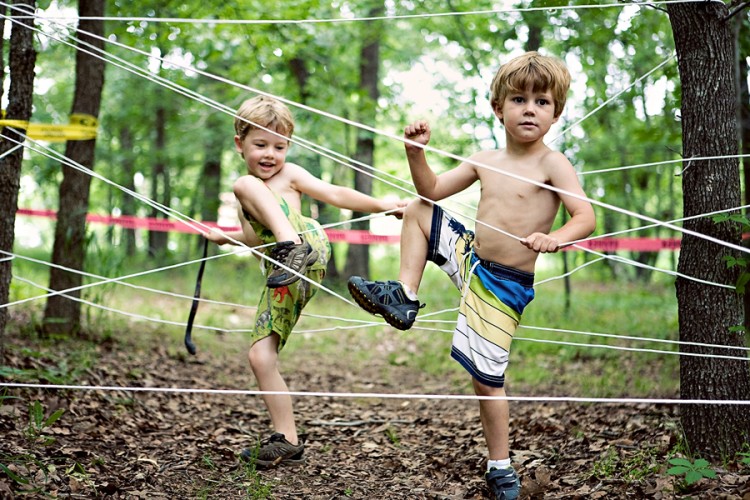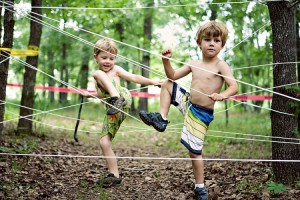 Building your very own rope course could be the perfect fit for your little party climbers. By turning your backyard into an ultimate rope course, you can have the kids outdoors enjoying the summer sun. If your backyard is filled with trees, the better. Find your local hardware store and pick up some durable rope that can be tied around the trees. This activity can also test their concentration and teach them the values of teamwork.
Recycled  Wind Chimes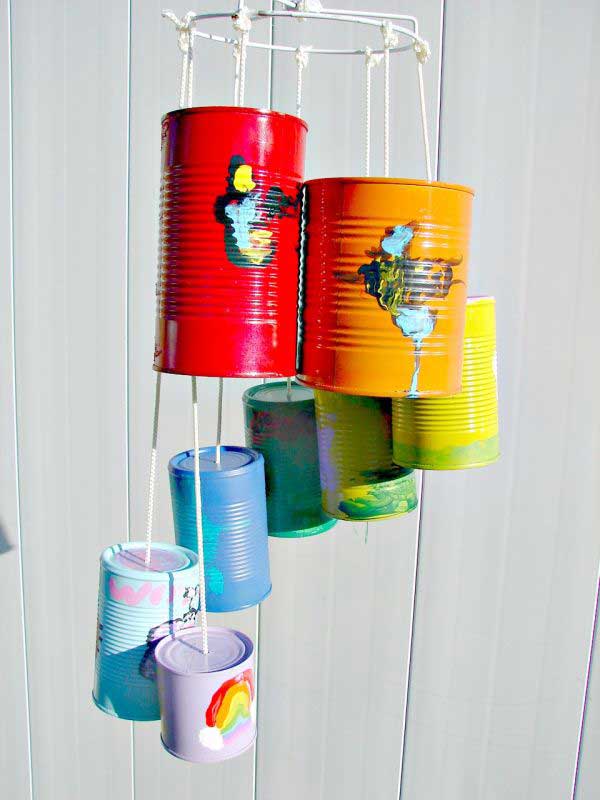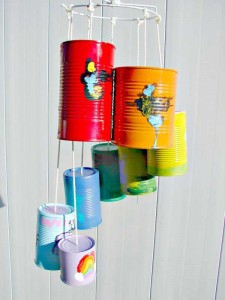 This party activity encourages your young ones to understand the fundamentals of recycling and explore their creativity.  Collect a few used bottles or cans around the house and have them washed off and dried before your party. Have your birthday guests decorate their own wind chimes with vibrant colors and drawings. Once the party is over, the kids can take them home as party favors. This is sure to be a cute, clever and affordable idea!
Be sure to follow Jump City on Pinterest and visit our Facebook Page for more themed party tips!