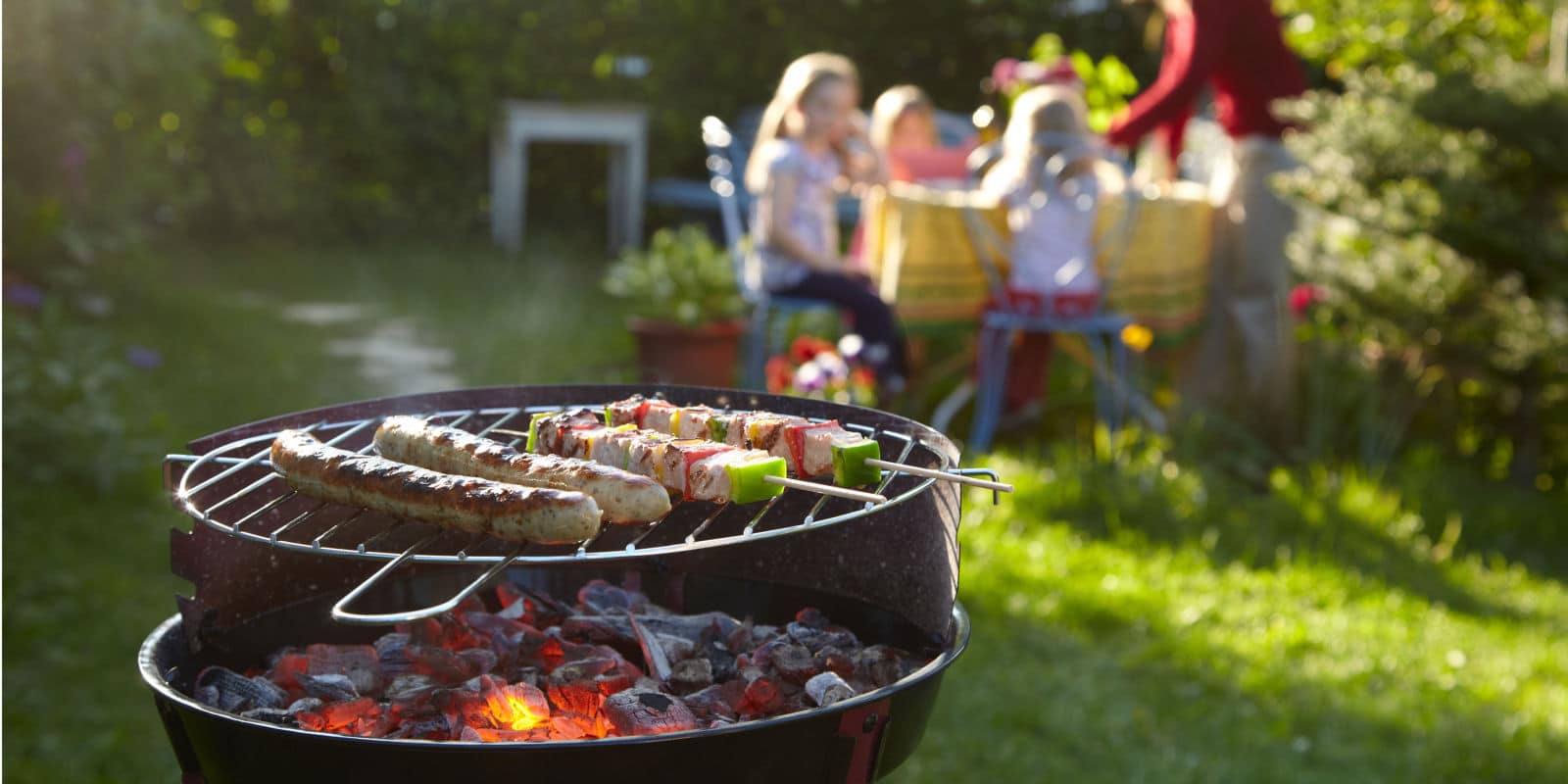 Now that kids are finally finishing the school year and the temperatures are rising, kick the summer off right with a backyard barbecue this month! If you're from the great Lone Star state, then you know that it's a fact that Texas is known for housing some of the best barbecue brisket in these fifty states. So whip up your secret sauce, fire up the grill and prep the steaks, because Jump City's guide to May fun will be sure to make your next barbecue party a hit this summer season!
1. Lawn Twister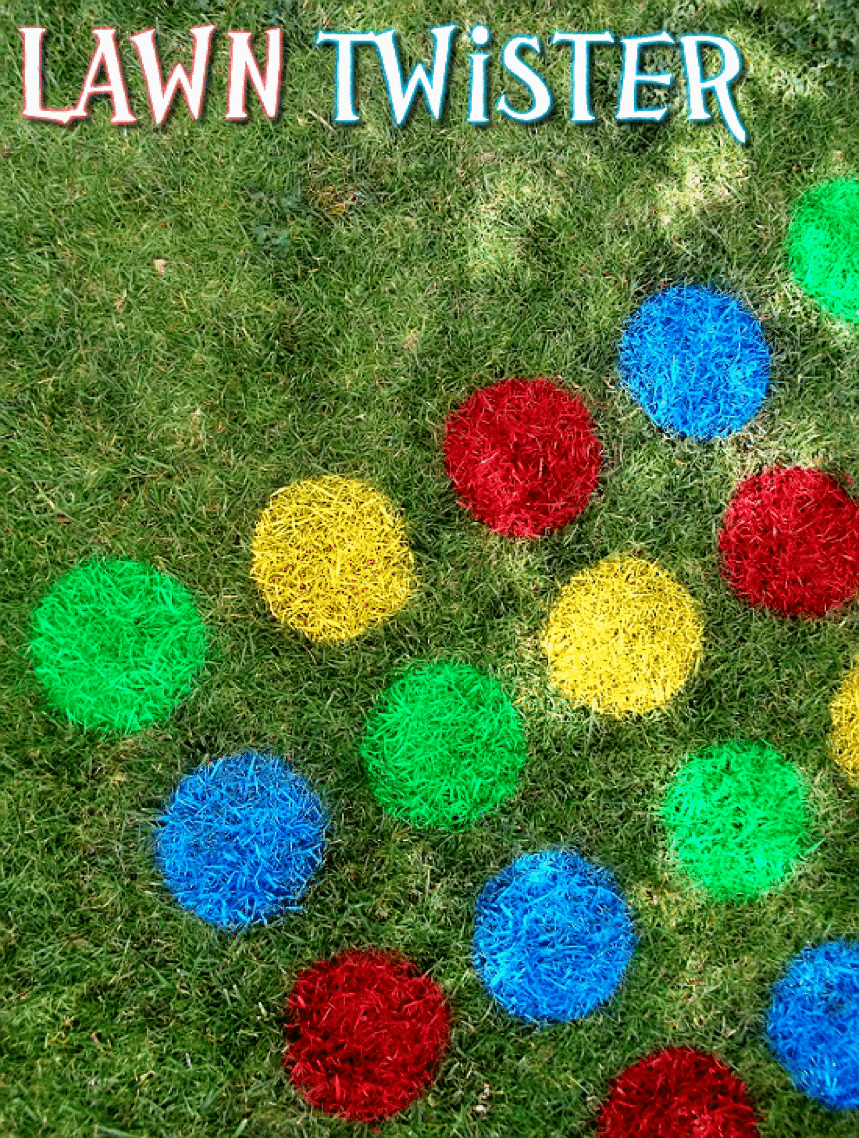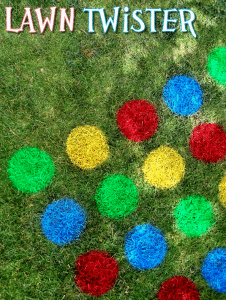 Back yard barbecues are the perfect excuse to spend those long summer nights outdoors. So why not include a nostalgic party game, like Twister to the mix! Transform your backyard into a life-size Twister board with some water soluble marking paint. Either construct your own circular cardboard template or simply freehand the circles to create this fun outdoor activity.
2. Apple Pie Cookies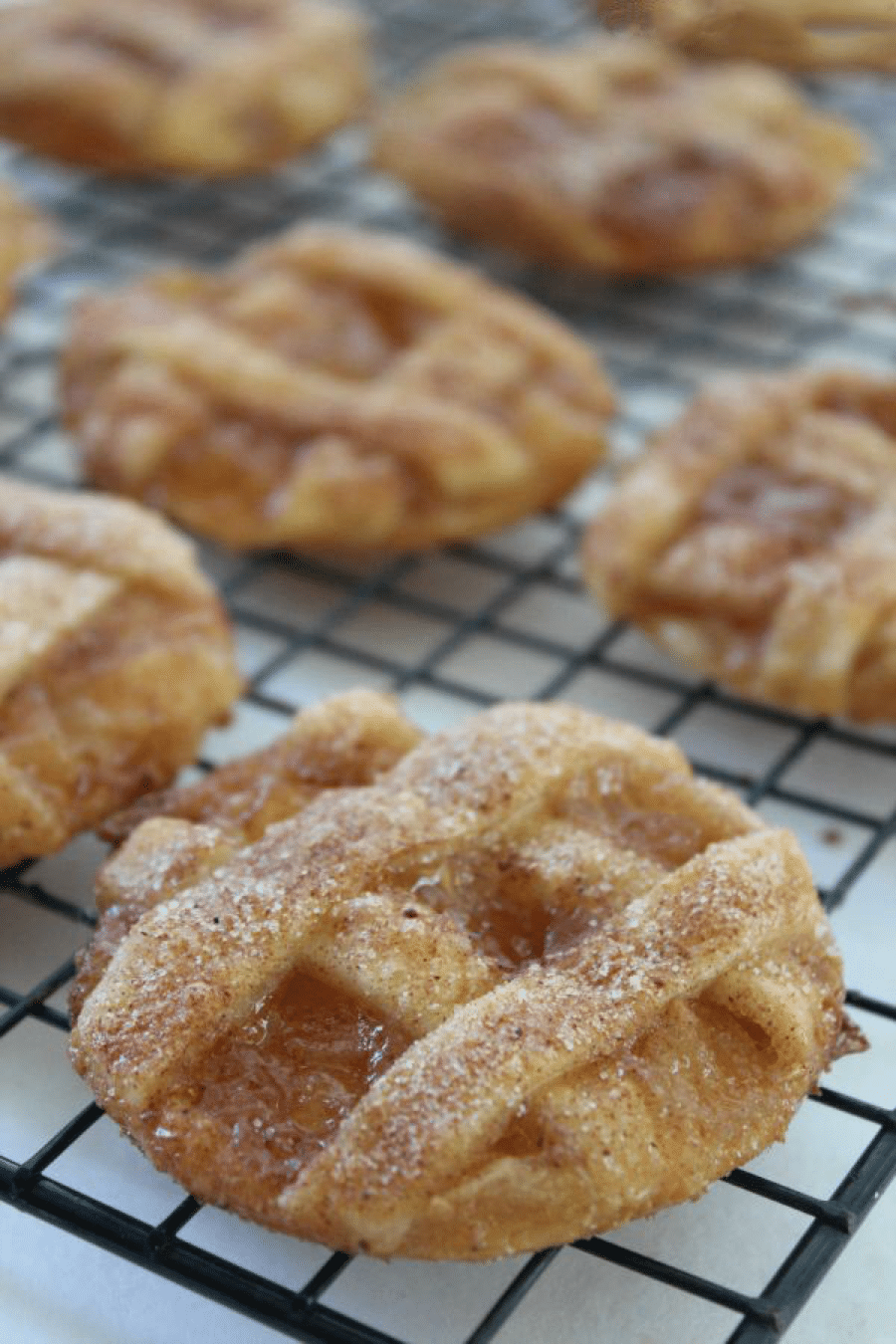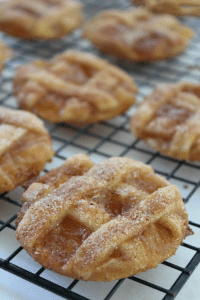 Nothing says Americana like apple pie and backyard barbecues. Add a twist to this past time dessert, with these Caramel Apple Pie Cookies. All of the joys of a real apple pie, these bite size cookies can be served up and enjoyed without the mess from cutting an actual pie!
3. Baked Potato Bar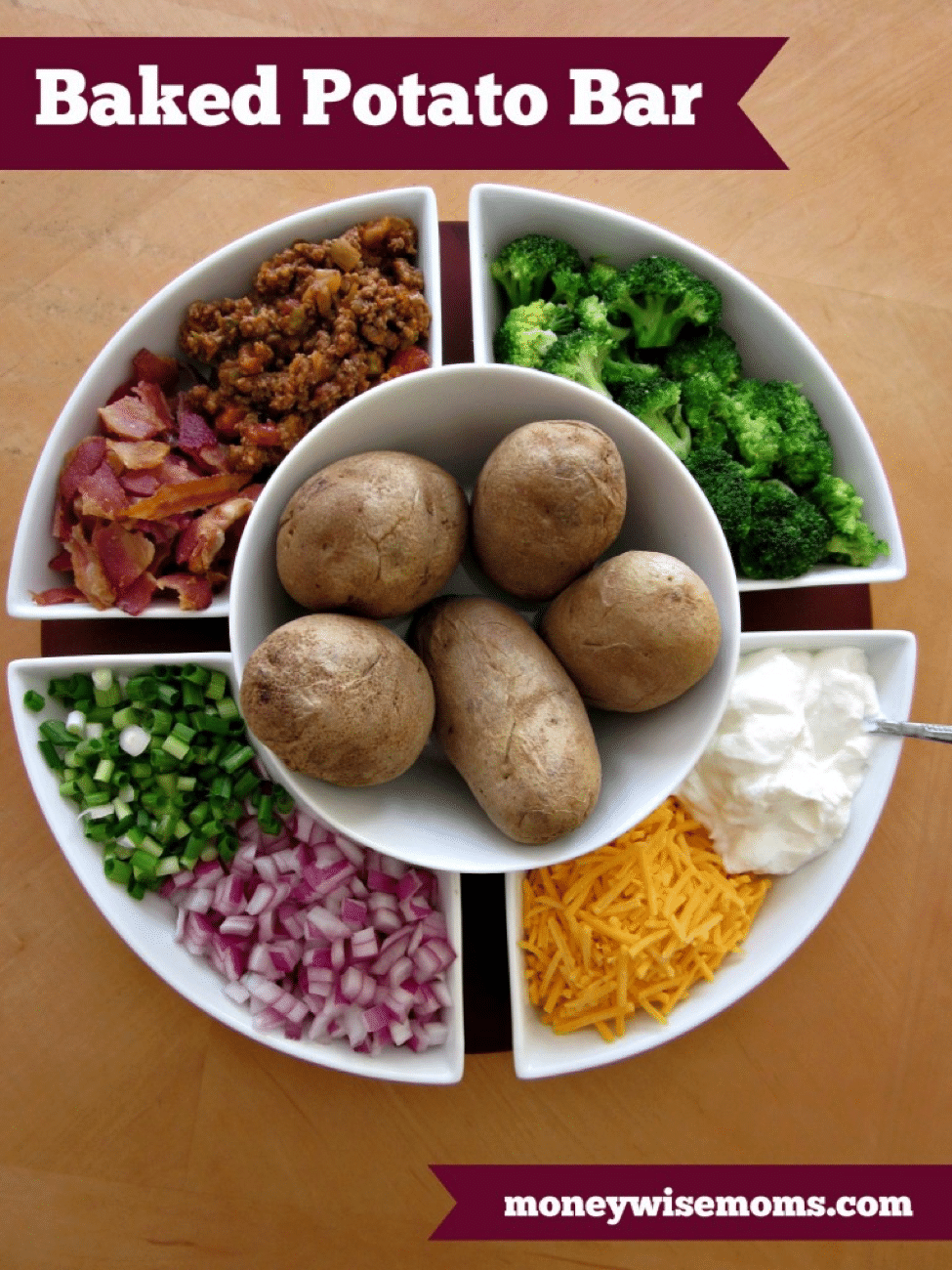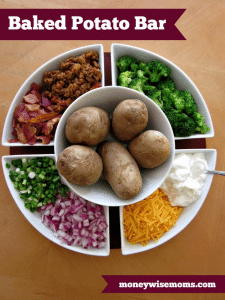 Don't spend time in the kitchen during your next barbecue. Let this Bake Potato Bar take care of your hungry crowd! Simply prep all of the ingredients the night before, and assemble 10 minutes prior to your guest arriving. Guests will love the variety of toppings, which can easily accommodate guests with food allergies and sensitivities.
4. Condiment Station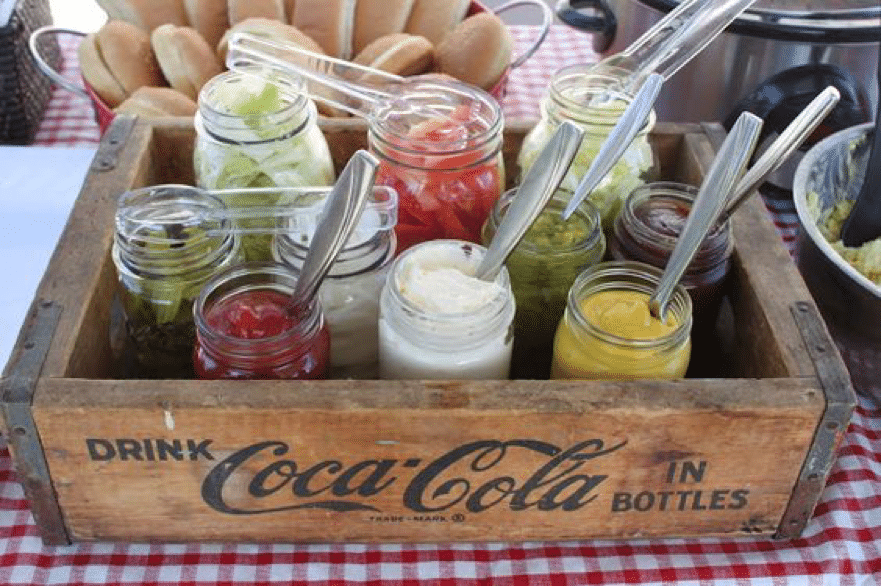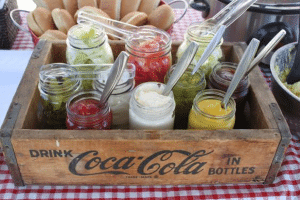 It's obviously not a barbecue without the burgers and hot dogs, so put together a condiment station for ease of access once the food comes off the grill. Plus, the mason jars are a rustic addition to your Texas bbq!
5. Grill Cupcakes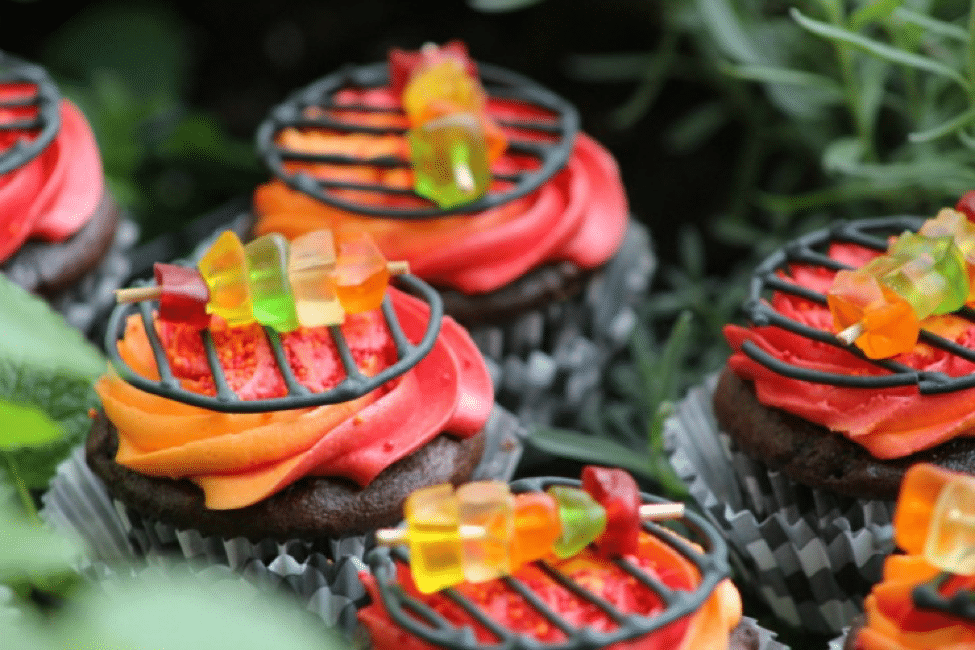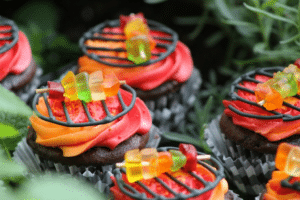 These Grill Cupcakes are sure to be the cutest addition at your next backyard bbq party! Revamp the chocolate recipe and add some gummy bears to create the kabob atop these decadent creations.
6. Rent a Waterslide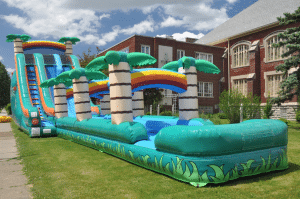 As the Texas temperatures continue to rise, a waterslide rental is the perfect backyard barbecue essential to keep kids cool and occupied during your party!
7. Sunscreen and Bug Station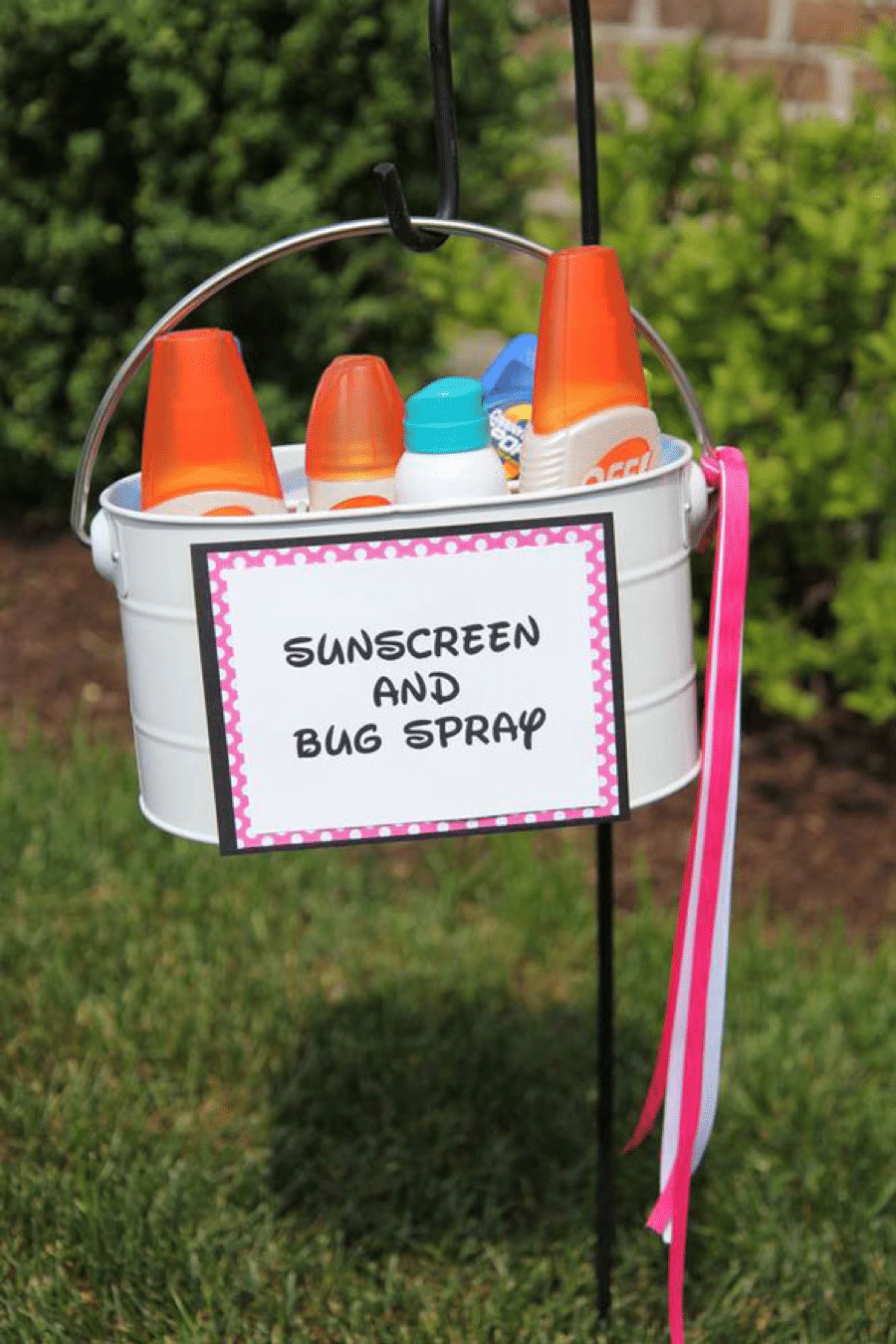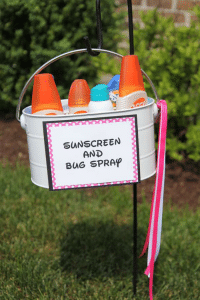 Be prepared this summer by setting up a sunscreen and bug spray station, to keep the bugs away and to prevent sunburns. This great hack keeps all the summer necessities in one place, and provides easy access for parents and children.
8. Strawberry Margarita Punch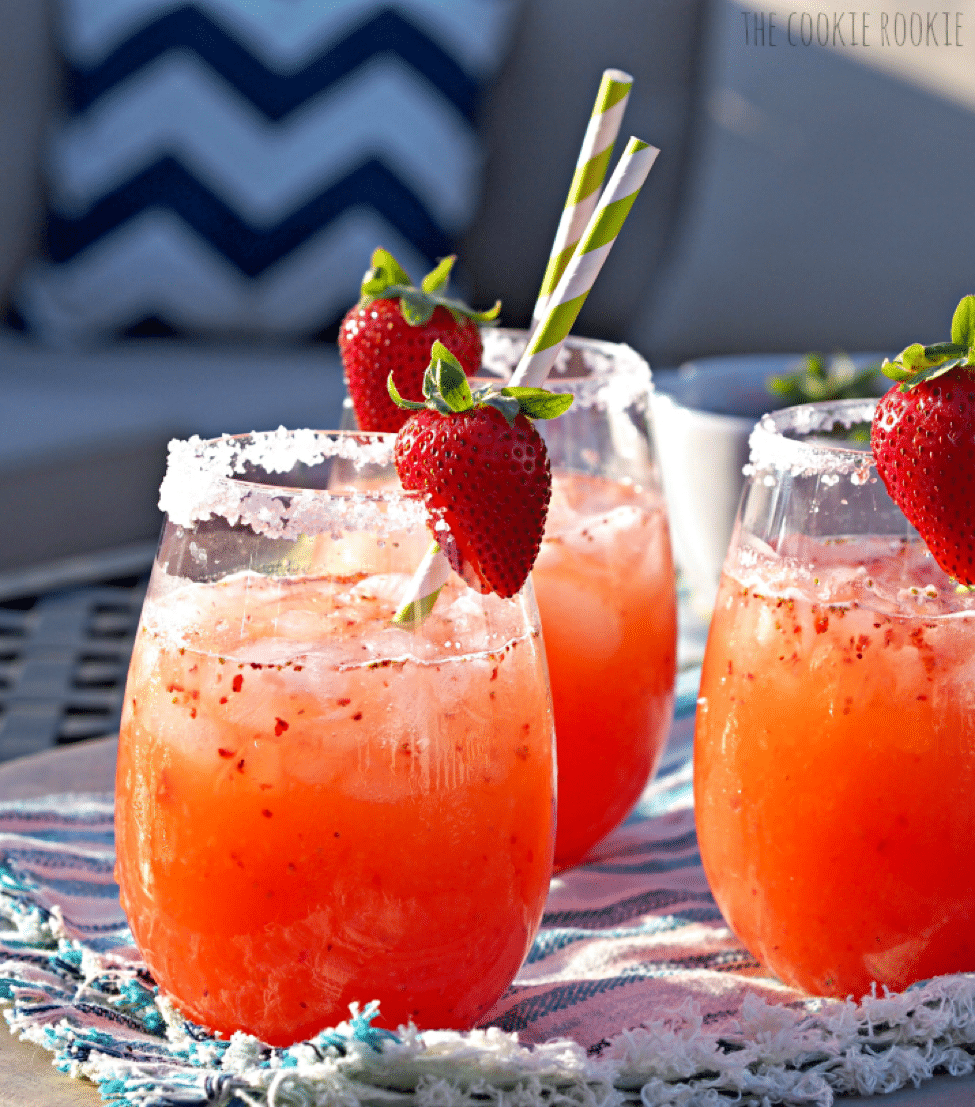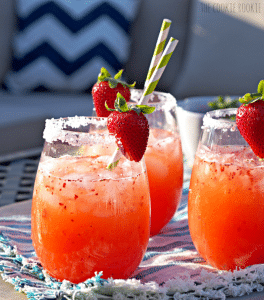 Be sure to cool off from the Texas heat with this delicious treat! Typical margaritas can be difficult to make in large quantities, but Strawberry Margarita Punch is just as refreshing and can be made in a matter of minutes. A splash of strawberry soda, add a nice fizz to the mix, and the addition of fresh fruit really make this the best summer drink option. The best part? The alcoholic version is just as good, simply leave out the tequila and serve to guests of all ages.
9. Mini Mac and Cheese Bites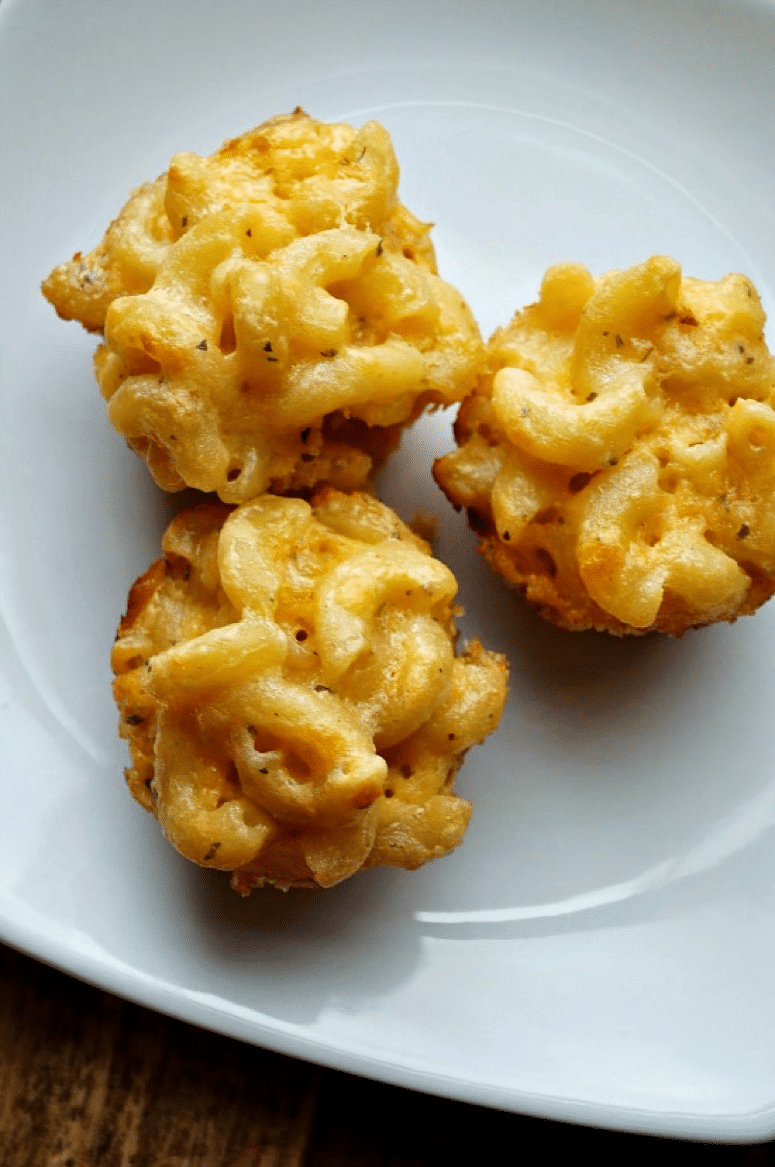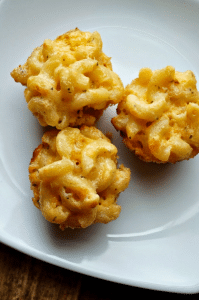 Truthfully, these Mac and Cheese Bites can be a snack option for almost any event. But the fool proof nature of these bites are great for last minute barbecue plans or to satisfy the picky eaters at the party. The garlic and herb cheese combine nicely to create the perfect mini mac and cheese snack.
10. Rustic Centerpiece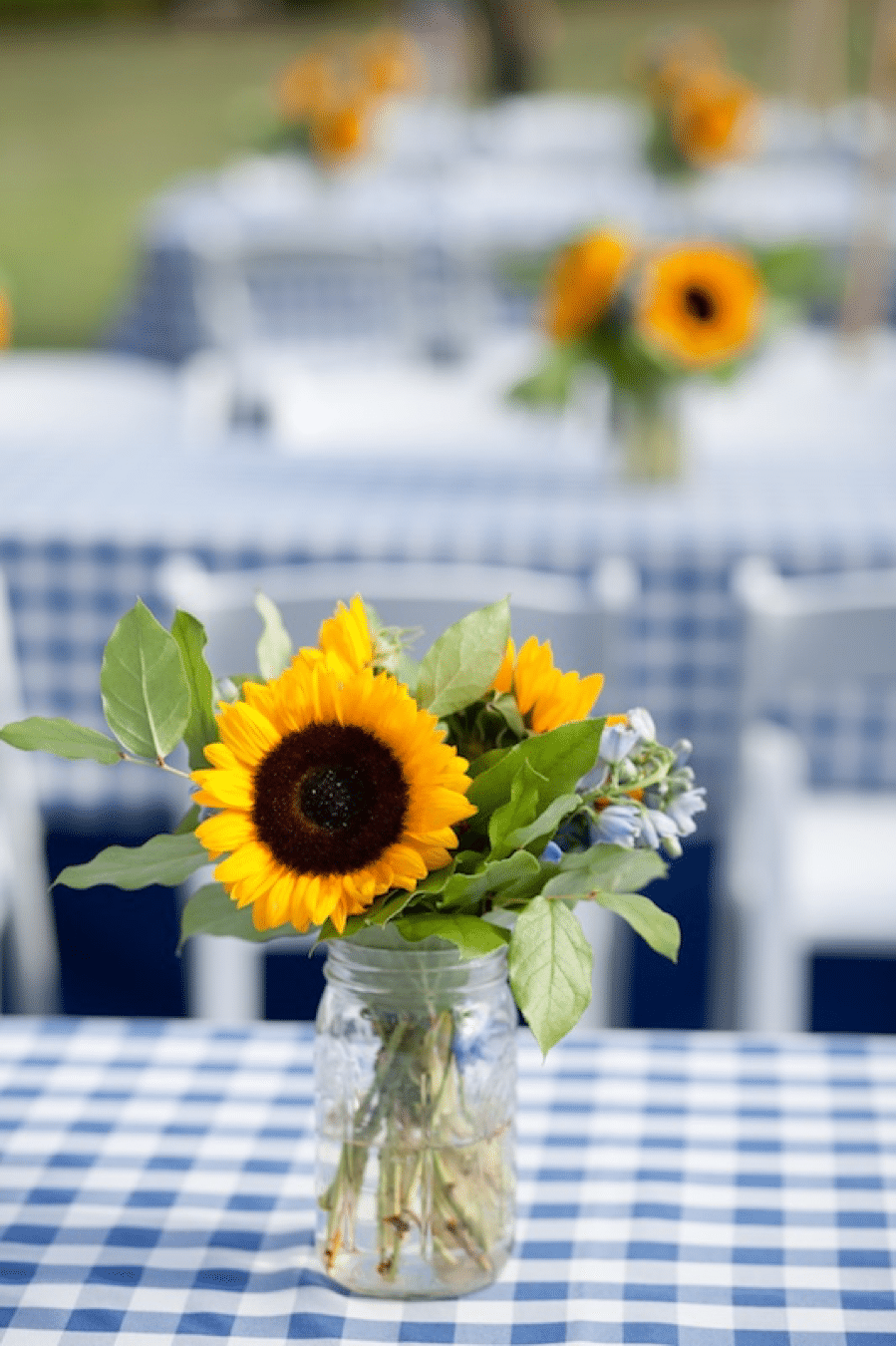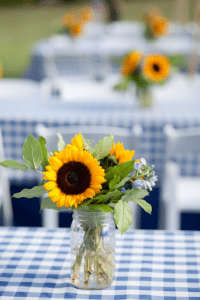 A rustic centerpiece is the perfect way to tie together your backyard barbecue! With a combination of sunflowers and a mason jar, these centerpieces are fairly inexpensive to create, and provide a bright pop of yellow color wherever you place them.
Be sure to follow Jump City on Pinterest and visit our Facebook Page for more themed party tips!