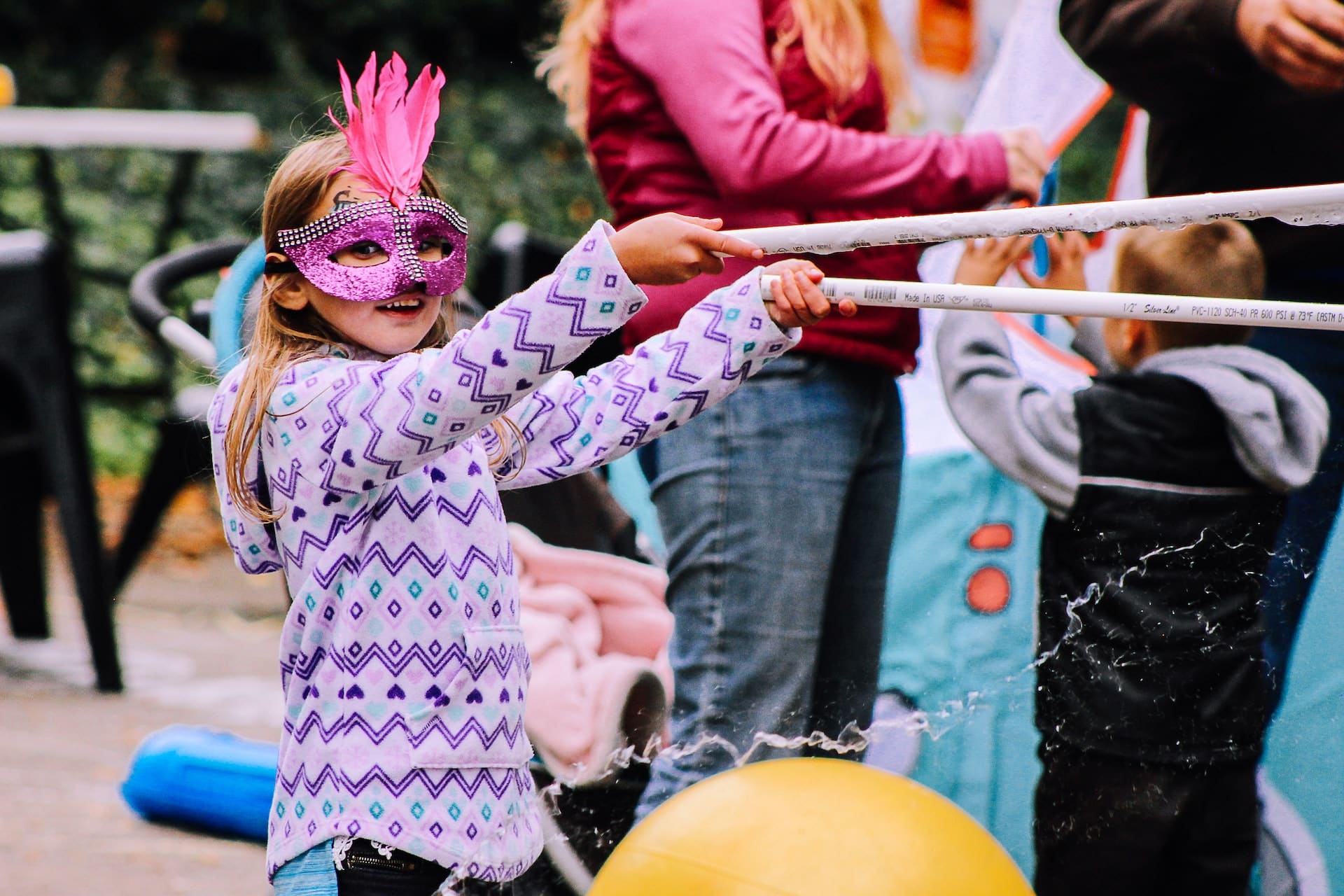 Who doesn't love a good carnival? Neon lights and spinning rides, the smell of spun sugar, and fresh, buttery popcorn, and, especially, playing fun carnival games and winning prizes.
Why wait until the carnival comes to town to have all the fun? Instead, you can host your own carnival-themed event or party in your own North Dallas backyard or living room. Since part of the fun at a carnival is winning prizes, you will want to make or buy a roll of tickets to give out at each activity to exchange for prizes.
Then, when everyone has a handful of tickets, they can head to the prize booth and turn them in for prizes and treats! Everyone wins!
Liven up your next school, nonprofit fundraiser, or personal party with these carnival-themed games and activities everyone will enjoy.
1. Pick-a-Duck Pond
You don't need a pond to play this fun party game. Simply, fill a large bowl, bucket, or even kids swimming pool with water and have a small net.
Gather a bunch of rubber duckies and write a number on the bottom of each. Then, let carnival attendees line up and try their hand at scooping up a duck with the net. The number on the bottom of the duck represents how many prize tickets they win or they can even represent a certain prize.
2. Ring Toss
This is another easy and fun carnival game to set up. All you need is a bunch of empty bottles and some plastic rings to toss.
You can use glass or plastic bottles. You may want to fill them partly with sand to keep them from falling over.
For every bottle the tosser "ring," they can earn a ticket to turn into a prize or you can give them a prize directly based on how many bottles they are able to ring. The more bottles, the bigger the prize!
3. Face Painting & Temporary Tattoos
A carnival isn't complete without a face painting booth or henna or temporary tattoos. Sparkles, glitter, and fun designs all add to the festive atmosphere.
You can make this booth one of the prizes and let carnival attendees can turn in their tickets for a colorful face painting design or fun, temporary tattoo. Or, give each carnival attendee a ticket good for one face painting design or tattoo. Either way, this is a must-have activity for any carnival-themed event!
4. Balloon Board (with or without darts!)
This balloon game is always one of the more popular games at the carnival. Typically, players use darts to try to pop the balloons. But, if your carnival attendees are too young for darts, use bean bags as a safer option!
You'll need balloons, a backing board (like a bulletin board), some paper and markers, and darts or beanbags. For every balloon you pop, you win one ticket or, you could also write the prize on a slip of paper and tape it to the board behind the balloon and let the carnival-goer win the prize behind the balloon they pop!
5. Dino Dig
This homemade carnival game, dino dig, is easy to make but can get a bit messy so start with laying down a plastic tablecloth to make cleanup a breeze.
You'll need a large container, like a kiddie-sized plastic swimming pool, sand or packing peanuts, colorful plastic "dinosaur eggs," and some small plastic shovels.
First, fill the eggs with small prizes or varying numbers of tickets and then bury them in the sand or packing peanuts. Then hand out the little shovels and let the kids start digging for prizes. Maybe draw names or numbers to let one or two partygoers dig at a time or go by first-come, first-serve. They gather their "dinosaur eggs" and collect a prize depending on the prize listed inside the egg or however many eggs they found. It's up to you!
6. Spin the Wheel
This activity is simple yet entertaining – just spin the wheel and win a prize or tickets!  Kids of all ages will love it and it's easy to customize.
Step right up, spin the wheel, and win the prize or number of tickets it lands on. Simple as that.
If you use numbers, you can also have party attendees guess which number the wheel will land on next.  If they guess, they can win twice as many tickets or an even bigger prize! If they do not guess correctly, they can still win the prize or the number of tickets the number reads.
7. Knock-em-Down
This fun carnival game is easy to create yourself at home (or for a school event)!
Fill empty cans or plastic soda bottles about a third of the way with sand or dried beans then cap or tape them shut.  You can also use large blocks if you have them.
Set the "pins" up on a table either in rows or stack the cans or blocks up or in a pyramid.
Have party attendees stand behind a line and take their shot at knocking them over.  You can use bean bags or a tennis ball, either will work!
The number you knock over is the number of tickets you win! Or choose your own ticket/reward system.
Bonus: Elevate the Carnival Experience With Concessions and Treats!
Now that you have a fun list of activities to host your next carnival-themed event or party – don't forget the snacks and food!
Whether you are planning your child's birthday party, or a fun fundraiser for your school or organization, you can add to the festivities with carnival-themed food with our cotton candy machine rental or professional popcorn machine rental from the party professional at Jump City!
Each concession rental from us includes a banquet table for set up, and enough supplies to serve 50. You can add an additional 50 servings for just $20.
Don't Forget the Bounce Houses!
When planning your next carnival or festival-themed party or event, add to the festive atmosphere with a carnival-themed bounce house or inflatable game. Whether it's for a school function or your own personal entertainment, we have themes that will delight every child, like the Pretty Carousel Air Castle for young princesses or the Friendly Clowns Bounce House.  You can even try the Happy Hot Air Balloon Bounce House for an uplifting adventure! Or have fun defying gravity with the Velcro Wall!
No matter what the event or theme, we have dozens of inflatable rentals to choose from, including bouncy houses, inflatable games, obstacle courses, and combo bounce house featuring slides, trains, climbing walls, and hoops!
If you need additional tables and chairs, we've got those, too! We even have adjustable height tables that can accommodate those pint-sized carnival-goers!
Contact us today to reserve your inflatable rental and concession equipment for your next party or event!