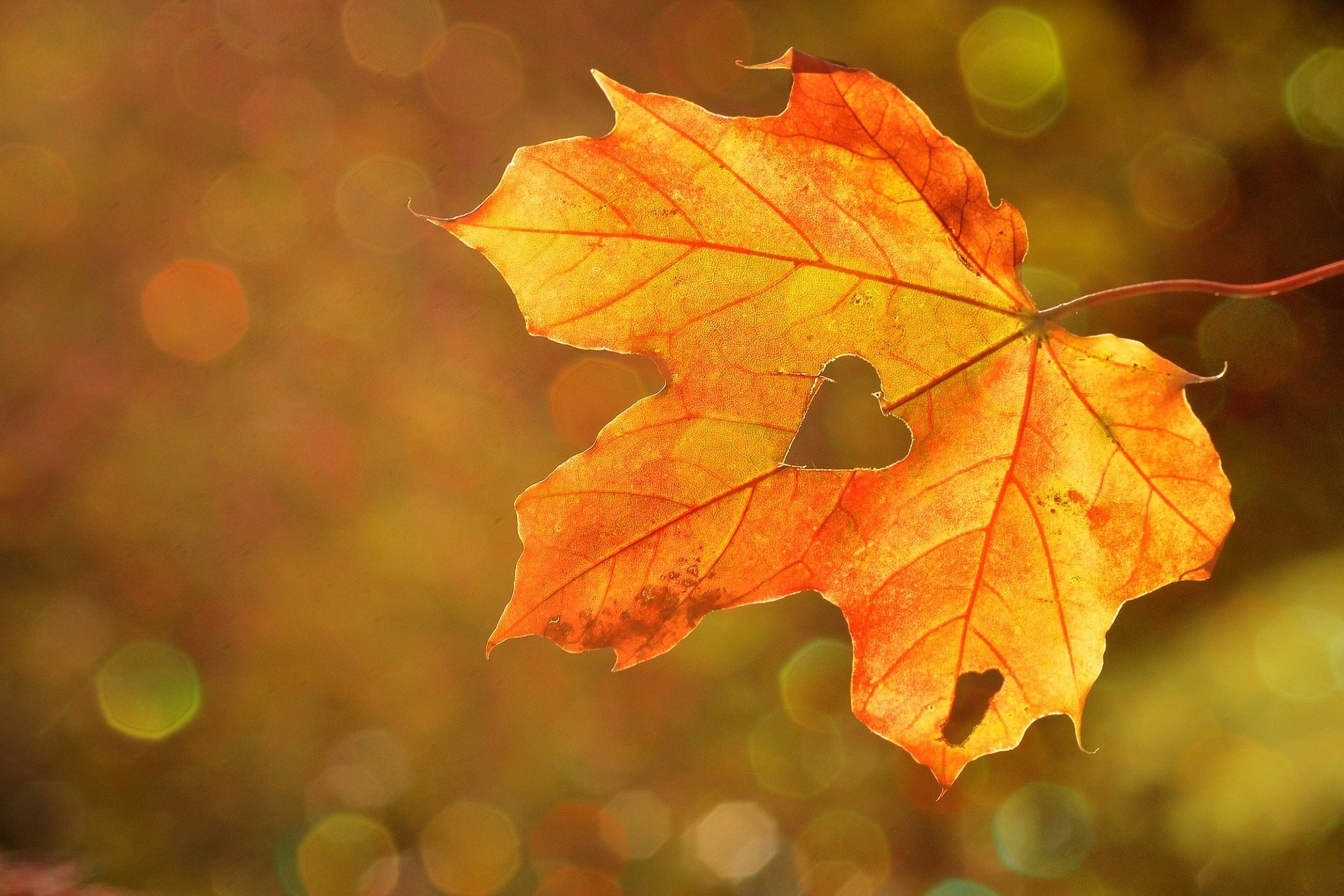 As the heat and humidity of Texas summer begins cooling down and the sun begins to set earlier every day, it's time to celebrate and enjoy the grand things fall has to offer us here in North Texas. While the leaves can take a while to change colors, and it is still too warm to wear that beanie and long-sleeve sweater, there are still plenty of ways to celebrate fall with the family and close friends at home safely. Consider these 22 family-friendly fall party themes to celebrate the season!
Farm Fun
Fall is harvest season on farms and while you may not have a farm, you can enjoy the in-season harvest of seasonal fruits and vegetables and make an ode to farmers. Include dishes with seasonal produce such as cranberries, figs, kumquats, passion fruit, key limes, and more. You can also set up a tranquil farm scene with fake bushels of hay, straw hats, overalls, flannel shirts and decor, and a safe and clean animal farm inflatable to tie it all together. 
It's Fall Y'all 
This is an ideal theme if you want to highlight some of all the best things fall has to offer while still having some flexibility over decorations, activities, and food. Decorate in the hues of autumn (orange, yellow, brown, etc.), bake some pies, decorate with leaves & pumpkins, and ask your guests to bring their favorite fall food and wear their favorite fall themed attire. This theme is flexible so you can make it a lunch hosting experience or host an evening backyard celebration or anything in between.
Football Fun Tailgate
It's not fall in Texas without football! Enjoy a classic football tailgate party by hosting your party on a gameday of your favorite team or choose any day you can get the gang together. Decorate in your team's colors or go generic with basic football and sports decor. Complete your celebration with classic food and drinks like burgers, hot dogs, chips, sodas, lemonade, and more! Up the fun by playing a little football of your own in a friendly competition against friends and family with our inflatable football challenge game. 
Pecan Party
Breads, pies, cakes, and even cocktails can benefit from the addition of pecans. Serve a bevy of small plates or offer a full-course meal for your guests that center around pecans either as the main ingredient or as a supporting ingredient. Decorate in fun brown hues with pops of yellow, orange, dark green and other fall colors. You can even find some fun crafts and activities using pecans that both kids and adults will enjoy. 
Bonfire Bash
Bonfire's and fall go hand in hand. Take advantage of the cooling temperatures and plan an outdoor bonfire-centered backyard bash for the whole family. Break out the s'mores ingredients, put up some fairy lights, plan some yard games, and break out the grill! Don't be scared to sit around the fire and tell ghost stories or have sing-alongs. 
Pumpkin Patch 
Decorate in orange and brown hues and mix in paper pumpkin decors along with real pumpkins to create a fun path of pumpkins pumpkins that your guests and kids can stroll through in the front or backyard. For fun, hide some "fake pumpkins" like squash, plastic pumpkins, and orange balls among your pumpkins and see if the kids can spot them. 
Hot Air Balloon Adventure
Take a trip above the clouds with a hot air balloon theme. Decorate with fun bright colors (like a sunset), and feature clouds, balloons, and even balls to kick around. Think airy, light foods like fresh made popcorn, cotton candy, seasonal salads, meringue pie and more. Take your adventure up to the next level by renting this joyful hot air balloon bounce house. 
Pumpkin Carving/Painting
Center your party around pumpkin decorating and carving so that guests can take one home and enjoy it all season long. Pumpkin carving may be too dangerous or difficult with kids so consider either painting with non-toxic paints or carve something softer such as a cantaloupe with a butter knife. 
Awesome Apples
Apples are a versatile fruit and a fall favorite staple. Host a fun apple-themed party by including apple-centric food and apple activities. Include food and drinks such as apple cider, apple pie, apple tea, candy apple station, and even apple pie jello shots for the adults. You can do fun apple activities such as apple picking, making stamps with apples, making apple decorations, and more. 
Pumpkin Spice Palooza
There's not many things more classic to fall than pumpkin spice. This party theme is similar to pumpkin patch and pumpkin painting except more food-focused. Think pumpkin spice lattes of course but also pumpkin pie, pumpkin bread, pumpkin seeds to snack on, pumpkin spice teas, and the plenty of other food items that have been created for better or worse in pumpkin spice flavor.
Outdoor Movie Night 
With the weather cooling and the days getting short, it's a great time for an outdoor movie night. Set up a white sheet on the fence and use a projector to put on your favorite family movie. Share your favorite movie treats like candies, pickles, and of course the classic popcorn. You can even make your own fresh popcorn with our popcorn machine rental to take your movie night up a notch. 
Candy Craze 
This is a great alternative or even addition to trick-or-treating. Get in the Halloween spirit early by hosting a candy craze party where guests bring their favorite candy and your party guests can swap candy, go "trick-or-treating" at each other's area, or just share scattered bowlfuls of candy. You can even create your own delicious cotton candy. Don't forget to offer healthy treats and drinks to combat the sugar craze such as water, no sugar-added lemonade, tea, fruits, sliced veggies, pretzels, and other finger-foods. 
Fall Potluck Party
Ask your guests to bring their favorite fall food and enjoy the variety of tasty treats. Be proactive by having your guests sign up to bring an item using a form that all invitees can see. As much as you may love pecan pie – 5 is entirely too many. 
DIY Craft & Food Night
This is a fun party idea where your guests won't leave empty handed. Consider a DIY party where you can set up different stations where guests can attempt DIY fall decorations as well as DIY fall food creations. Things we make ourselves are that much more enjoyable and can make adults and kids alike proud. DIY decorations can include pumpkin wall art, pumpkin lights, acorn centerpieces and more that you can check out here. For DIY food creations consider stations for making caramel apples, pies, or colored rice crispy treats. 
Taco Party
October 4th is National Taco Day but this party theme can be celebrated anytime all fall long! Set up a create-your-own taco bar with a ll taco essentials, margaritas, lemonade for the kiddos, cactus balloons & decor, and bright fun Mexican-inspired colors. No need to dress up in mustaches and sombreros because fun decorations and party items are enough to respectfully celebrate tacos – something everyone loves.
Oktoberfest Party
You could go out to the rowdy, non-kid-friendly crowds of regular Oktoberfest but hosting your own Oktoberfest at home ensures that you can miss the crowds while staying safe at home with the whole family. Make it kid-friendly by highlighting the German-inspired parts of the holiday through food and decorating in black, red, and gold. Make this an authentic affair by hosting outside with sausage, German potato salad, German chocolate cake, and more!
https://www.jumphouses.com/tables-chairs/inflatable-pub 
Game Night
Break out classic board  games like Jenga, Candyland, Guess Who, and more family-friendly classics. If you're inviting other people, you can even break up into separate child's and adult's teams and play more age-appropriate games per group. You can even play some newer, more modern games if you have a gaming console  and play Animal Crossing, Mario Kart, Splatoon, or others. Your team can even get outside and get active by playing yard games or even by playing with our variety-filled World of Sports inflatable game. 
Costume Party
This is your classic Halloween party idea but you can add a twist if you wish. Ask your guests to dress up as their favorite movie character, celebrity, cartoon character, or make it a free-for-all. 
Boo Bash 
This spooky party theme can feature ghosts, ghouls, goblins, and all spooky things with fun Halloween-themed music playing in the background. Make it family-friendly by choosing friendly ghost decorations, making fun Halloween-themed foods, and having kid-friendly activities like pin the smile on the ghost, bean bag toss into a pumpkin's mouth, or decorating a friendly ghost. 
Medieval Party (K)night 
Hear ye, hear ye! Break out your medieval and renaissance-esque decoration and attire and time travel back to the renaissance era with this party theme. You and your guests can don crowns, pennants, royal robes,  jester hats, and play fun era-themed games like shooting toy bow and arrows, "slaying" the dragon, playing jester, and helping the kiddos go on a treasure hunt. 
Flannel Festival
Break out the flannel this fall and have a flannel party! Flannel shirts, decorations, tablecloths, napkins, accessories and more. Go classic red and black or make it a colorful free for all. Smoked foods, "lumber" themed foods, and trail mix are just a few food ideas that would work great. 
Friendsgiving
Similar to a potluck party except this typically happens closer to Thanksgiving and includes more Thanksgiving staples like dishes with turkey, cranberries, and other staple Thanksgiving favorites. Start a potluck signup and create some Thanksgiving-themed decorations (or even set up a DIY decor station for your guests)!
Add some extra inflatable fun to your outdoor festivities
Before it gets too cold outside, consider a high-quality water slide inflatable rental for your outdoor affairs this fall! Your family will be able to celebrate fall while still feeling the carefree, fun of summer – the best of both worlds! You can also rent a bounce house or other inflatable to add to the party fun this fall. No matter what inflatable rental you may need, we're here to help as Jump City is the best-rated bounce house rental provider in North Texas! Just contact us to inquire about how we can bring your next North Texas party to the next level.