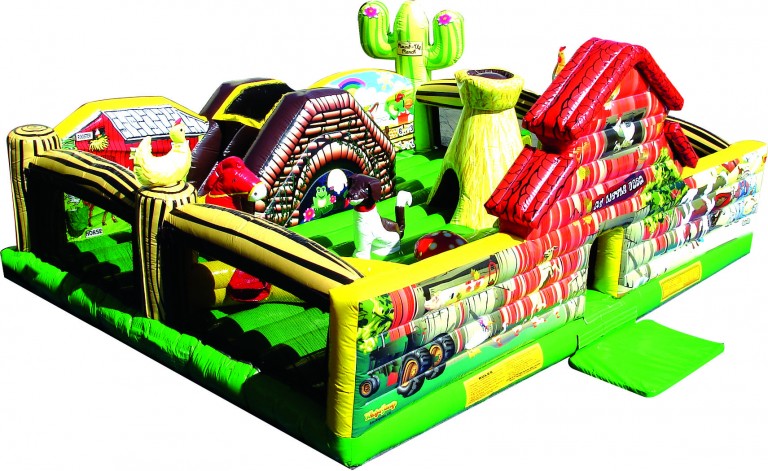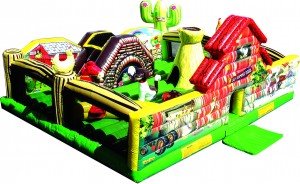 Bounce House Specifications:
Setup: Grass, Concrete
Space Required: 22′ x 25′
Outlet Required: 1 – 20 Amp
Weight Limit: 650 lbs
Safe for Children: Yes
Safe for Adults: No
Fire resistant: Yes
Lead free: Yes
Little Farm Inflatable
The Little Farm educational inflatable structure is designed to educate and entertain toddlers in an adorable farm setting. This game offers a small climb and slide and several 3D animals and structures, such as a dog, horse, chickens, hay stack, and a cactus. A ball pond is included in this bouncy castle, where kids can learn colors with plastic balls and coordinating baskets for collecting.
Little Farm makes education fun with several vinyl patch games along the bouncy house's walls.