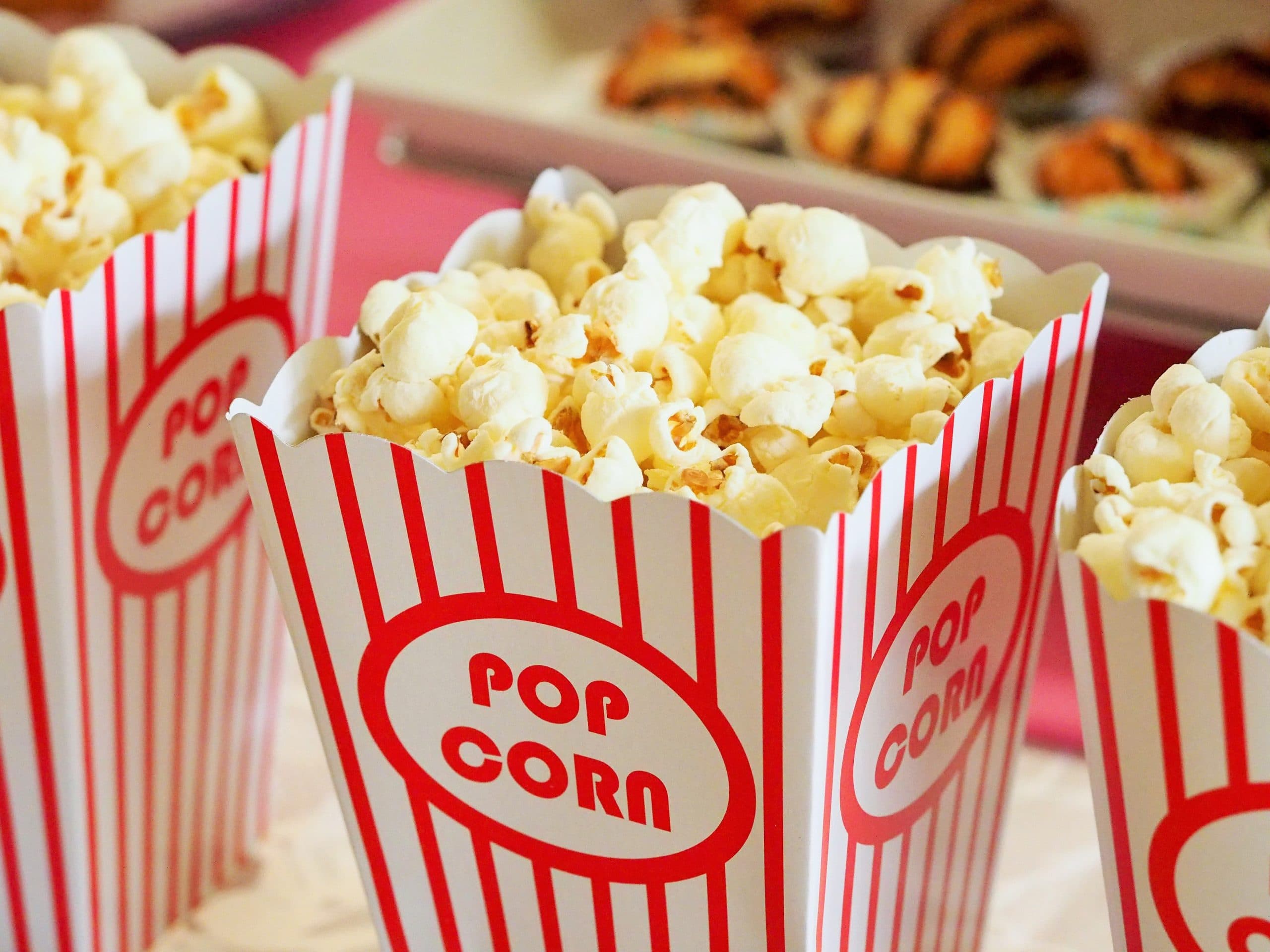 This year, lots of kid-friendly movies have come out, including many reboots and sequels of popular films. From Frozen 2 to Detective Pikachu, there are lots of trending movies that can provide inspiration for your next family-friendly celebration!
Today, we're going to talk about some of our favorite sequels and reboots and show you how to throw themed parties inspired by them. We've included lots of DIY decorations and unique party games that will impress your guests!
Frozen
The highly anticipated sequel to Frozen comes out in November. While you're waiting to see what Elsa and Anna have gotten up to since they saved Arendelle from eternal winter, why not throw a fun Frozen party?
Send out these online Frozen invites a few weeks before your party. Then get to work on your decorations. Make this cute snowflake garland and these paper icicles to turn your home into a winter wonderland. Print out some Frozen posters and buy some blue and white tablecloths and balloons to complete the wintery look!
During the party, serve this icy blue punch and some sandwiches next to this adorable chalkboard sign. The sign references a famous line from the movie about sandwiches, so it's a nice little touch! For dessert, set out these marshmallow snowman treats, which are inspired by a character from Frozen named Olaf.
To entertain your guests, play some fun party games like pin the nose on the snowman and freeze tag. Keep the Frozen soundtrack on during the party too so guests can sing and dance along to it!
Pokemon
A Pokemon movie called Detective Pikachu came out this year. It's definitely different from the original Pokemon cartoon—Pikachu actually talks in this movie and helps solve mysteries—but it's cute nonetheless! Detective Pikachu has renewed interest in the Pokemon franchise, so we bet lots of kids will want a Pokemon theme for their birthday.
Send out these homemade Pokeball invitations to your guests a few weeks before your party. Then start working on your decorations! Make this DIY Pokeball backdrop and blow up some Pikachu balloons. Use this tablecloth and Pokemon banner to make your dining room table look more festive, and if you're feeling extra crafty, make these Pikachu centerpieces.
For food, you can't go wrong with pizza! Use pepperoni, cheese, and black olives to make your Pokeball pizza. Then serve these fun Pikachu cupcakes for dessert!
A fun party activity kids will love is this Pokeball scavenger hunt. You can make Pokeballs from vending machine capsules and fill them with candy, Pokemon figurines, or stickers. Hide them around your backyard or home and challenge your guests to see how many they can find!
How to Train Your Dragon
The final How to Train Your Dragon movie came out in February. It follows the story of Hiccup, a Viking leader who's on a mission to save all the dragons before they go extinct. The final movie was fantastic, but we're a little sad that this series is over. If you are too, you should host a dragon training party to relive the magic of these movies!
To get your home ready for dragon training, put up some hanging dragon decorations to make it look like dragons are flying around overhead. Then decorate the rest of your space with brightly colored streamers and balloons, movie posters, and these viking ship centerpieces.
For party games, look to the How to Train Your Dragon movies for inspiration. In the second movie, the whole clan plays a sheep tossing game while riding around on their dragons. You can replicate the game using sheep plush toys and laundry baskets.
Another fun party activity for kids is decorating their own Viking shields. To make the shields, cut large circles out of white cardboard and attach duct tape to the backs to make armholes. When the kids arrive, give them some markers and stickers to decorate their shields.
After all that sheep tossing and shield decorating, your guests will probably be hungry! Serve up these deviled dragon eggs and some Viking ship hotdogs with toothpick sails. For dessert, make this homemade dragon cake that's sure to impress!
Dora and the Lost City of Gold
Dora and the Lost City of Gold, a movie based on the popular children's show Dora the Explorer, just came out in August. Based on how great the movie was, we bet a lot of kids will want a Dora theme for their birthday party this year! Here's how to pull it off.
Dora and the Lost City of Gold take place deep in the jungle, so decorate your home with lots of leafy green plants and artificial vines. If you really want to impress your guests, make a balloon arch with palm fronds and green and white balloons. Don't forget to incorporate some gold decorations too! Use accessories like gold streamers, beads, and food platters to capture the splendor of the lost city from the movie.
For dinner, go with something both kids and adults will love, like a taco bar. For dessert, make these adorable jungle cupcakes inspired by the movie.
No party is complete without party games! Dora and her friends have to duck and tumble under lots of booby traps to get to the treasure in the movie. Challenge your guests to test their agility by playing limbo. Whoever wins gets to take home the treasure—a bag full of chocolate gold coins!
Another party activity kids will love is jumping around in a bounce house. We have an adorable Dora the Explorer bounce house that will fit right in at your party!
We hope that this post has given you lots of new ideas you can use to throw your next movie-inspired party. If you use one of these themes, share some pictures of your party with us on social media—we'd love to see them!