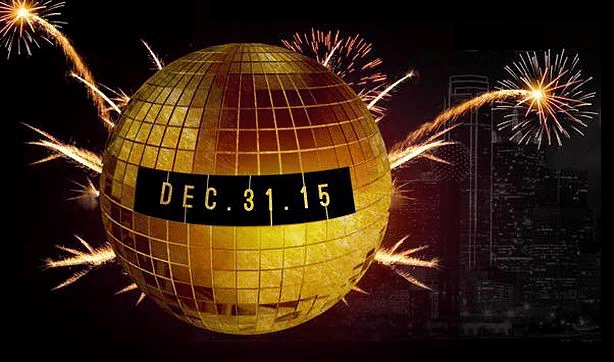 Since the stress of the holidays have passed now I think its fair to say its time to unwind, dress up, put on those boogie shoes and get ready for a new year. 2016 is just around the corner and I bet you're wondering (like us) where the go-to party in Dallas. This year will be different especially with the BIG D NYE announcing they will not be having their annual celebration at Victory Park. So with a little help from us we wanted to share the top 5 places you and your friends must check out.
1. Dallas NYE Ball @ Crown Plaza
All right you party animals, if you are looking for that Time Square feeling this New Year's Eve bash at the Crown Plaza is the perfect fit for you. You can help celebrate the Crown Plaza's 6th annual NYE Ball where you can party all night long. Party goers can enjoy complimentary dinner, participate in the Time Square Room's beer pong tournament, and dance to the many beats while sipping your favorite cocktail in the VIP gambling rooms. You name it Crown Plaza's got it for your NYE celebration.
Price ranges vary from: $30-$2000
For more information on tickets and packages go to: DallasNYEBall.com

2. Wonderland 2016 @ Sisu's Uptown Resort
If you don't want to tame your wild side this New Year's Eve we highly recommend Sisu's Wonderland bash. A wonderland in all the right places, it would have Alice herself not wanting to leave. This shindig has a lot to make your NYE memorable. Attendees can begin their nights while walking along the red carpet into rooms filled with burlesque dancers, glow sticks, and balloon drops. Hosted by Playboy model Amber Dale and pageant winner Vicki Li; Wonderland brings pulsing music by four local based DJ's, with a champagne toast at midnight and a pool where last year's guests were seen diving in fully-clothed.
Prices range: $40-$5,000
For more information on tickets and packages go to: http://wonderlandnye.com/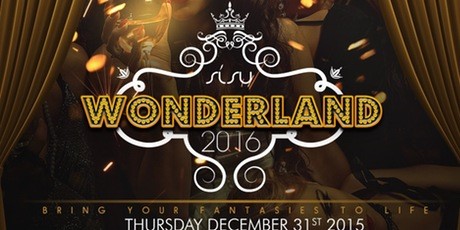 3. Casablanca NYE @ Bungalow Beach Club
Looking for an exotic Moroccan evening to kick off your New Year? Casablanca NYE is your place to be. Break free from the traditional four walls and into a tent full of mystery. Party goers will experience a night of belly dancers, fire breathers, snake charmers, hookah, and much more. Indulge in the scenery poolside as you can become "royalty" for the night, with a hefty price of course. The night's festivities will include a midnight countdown, champagne toast, and party favors.
Price range: $33-$800
For more information go to: Casablanca NYE Dallas
4. Boho-A-Go-Go Party @ Midnight Rambler
Want to go back in time before the clock strikes midnight? Boho-A-Go-Go Party at the Midnight Rambler will help guests relive the best decades known to man dating back to the rock 'n roll 50s' through the totally rad 80's. This years tagline for the party is "mod bohemian dance party with upbeat cocktails and pure vinyl rock n soul spun by DJs Wanz Dover, Ben White and Travis Box." Guests can also enjoy a complimentary champagne toast and prizes for the best dressed and best dancers.
Festivities will be open to the public.
Price range: Free to $25
For more information or reservations: call (214) 261-4601 / email info@midnightrambler.com / website: Midnight Rambler Bar
5. Lights All Night @ Dallas Market Hall
Calling all EDM fans! Are you ready to party with some of the biggest names in music? Then Lights All Night is the best place for you. With more of a concert venue at Dallas Market Hall, Dallasites can look forward to a two-day event full of heart-pounding music and insane light shows all evening long. Those who attend are encouraged to break from the original cocktail attire and dress up expressing your own unique style. Also, if you don't feel like dealing with parking, LAN has teamed up with Uber. Those who sign up get two rides up to $10 free. Music headliners include: Hardwell, Porter Robinson, Baauer, Datsik and much more!
Price ranges: $115-$270
For more information go to: Lights All Night