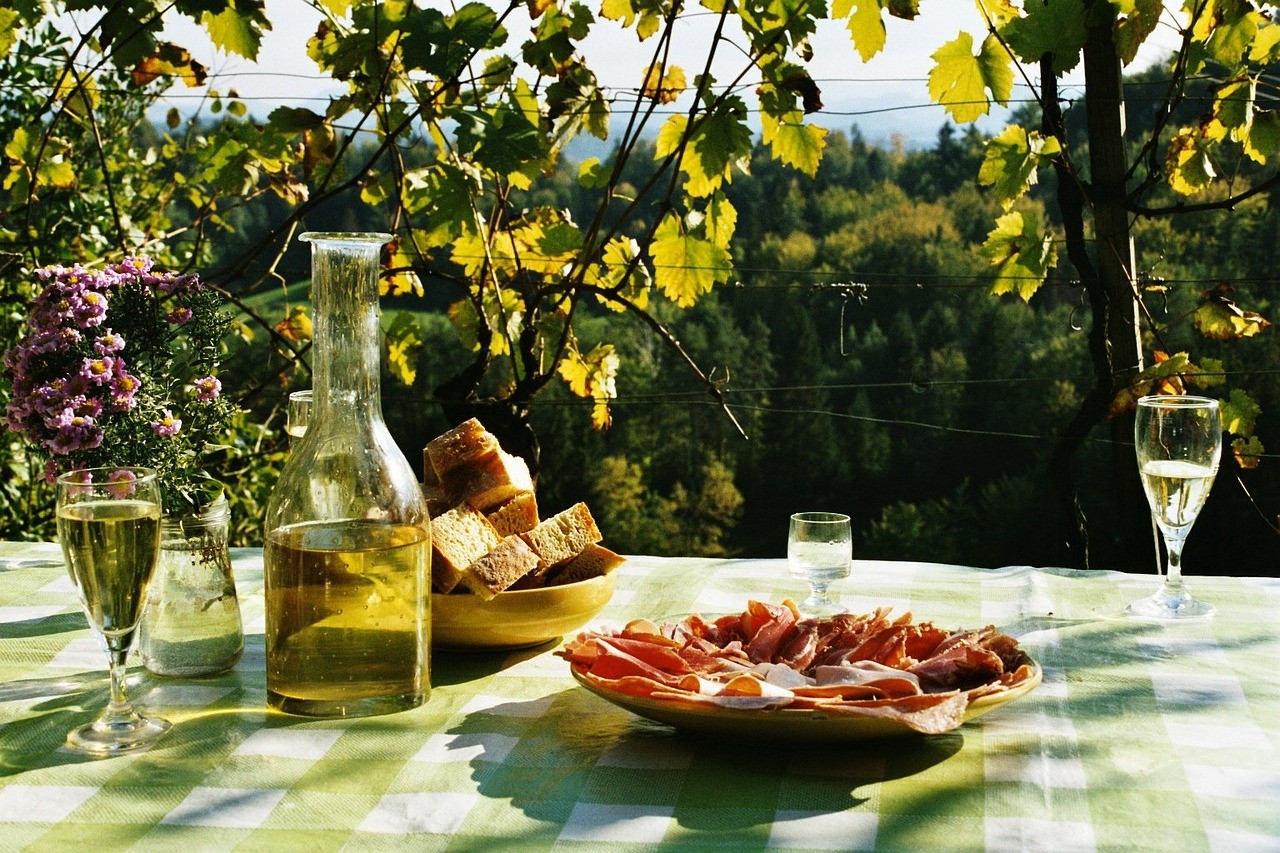 Food. Friends. Family. Picnics.
There are few activities that are more iconic than having a picnic in July. This is fitting, though, because July is National Picnic Month. So, what better way to celebrate this fun and festive theme by hosting a party filled with finger food and a gingham-covered picnic table.
Whether you choose to enjoy this July with friends, family, or all of both, here are fourteen must-have items for your next picnic.
1. Picnic Basket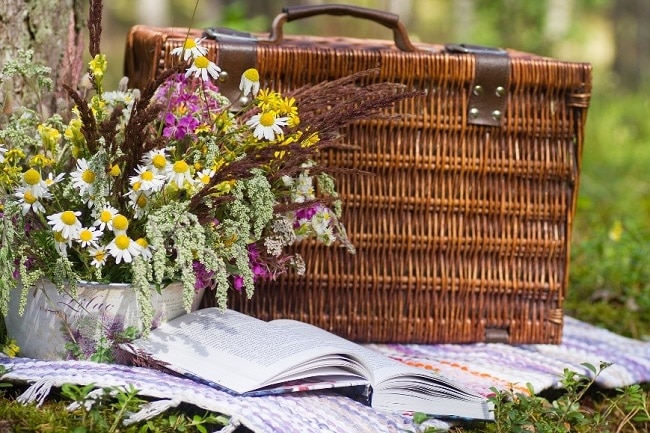 It certainly wouldn't be a picnic without a picnic basket! There are many different styles of picnic baskets to choose from, with each style focusing on a specific picnic preference. The amount of people that are going to be attending the picnic is something that would affect the size a and style of the basket. Make sure to choose wisely, as this is the centerpiece of your picnic masterpiece.
2. A Blanket (Or Make Other Sitting Arrangements)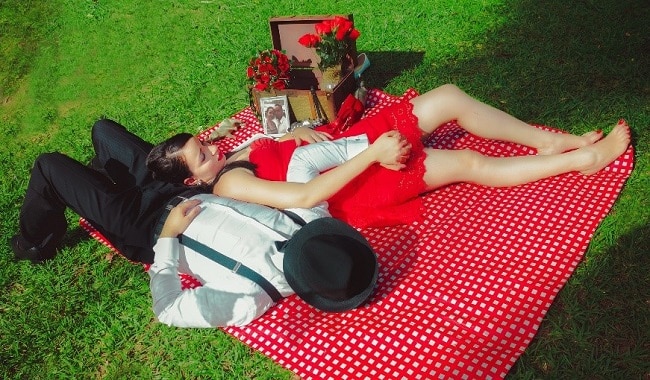 The iconic picnic is usually represented by a gorgeous spread atop a blanket of some kind. Depending on the ultimate theme of the picnic, the blanket's color and fabric could be significant. Either way, though, the picnic-goers will need something to sit on while they enjoy their meal.
If there's already pre-arranged seating, such as a picnic table, or the like, don't forget a tablecloth. This adds to the ambiance, but it also adds to the cleanliness. Picnics are usually outside, so anything that is sat on is also outside. Therefore, it's smart to have a tablecloth on hand.
3. Shower Curtain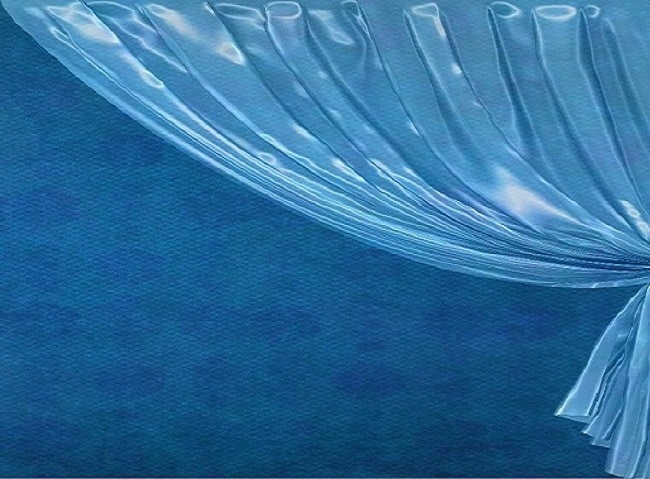 When doing anything outside, you never know when you might need to protect your belongings from dampness. Bringing a few shower curtains along and placing them on the ground before setting up your blanket helps the comfort level significantly.
4. Cutlery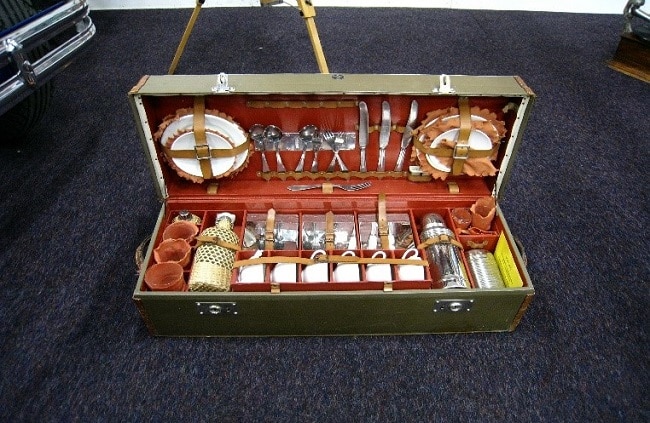 While much of the picnic food is going to be finger-food, there will be some dishes that require cutlery. This includes forks (or sporks to save room) spoons, knives and possibly serving tongs. There is plenty of adorable and thematic picnic cutlery available that adds a little extra forethought to the décor.
5. Napkins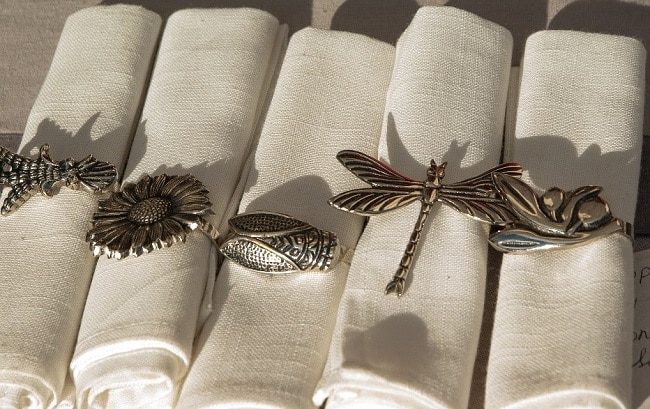 Picnics are centered around food, but the cloth of the meal is the second in command. That's why having the right napkins is just as important as the blanket, or the cutlery. (In fact, depending on the menu, the napkins are even more important than the cutlery!)
The options picnic-goers have with napkins depends entirely on their preference. If the host would rather have paper napkins, there's a host of different prints and styles, which are all affordable. Yet, if the napkins are taking their rightful place in the setting of the picnic, cloth napkins with napkin holders are the way to go.
6. Food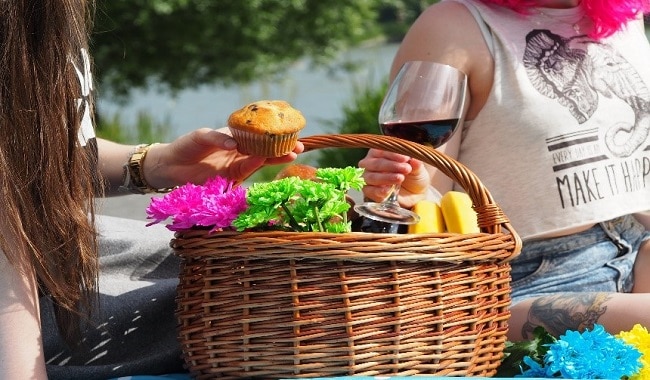 When it comes to picnic-themed food, there are a lot of possibilities. If you're looking for an easy setup, make everything beforehand and bring it in the picnic basket. Sandwiches work great in this situation and they can be everything from Sloppy Joes to PB&J. It all depends on the preferences of your picnic guests. To accompany the sandwiches, watermelon is always a refreshing picnic treat, along with grapes, strawberries, and other quick, healthy snacks.
Yet, if the picnic has an ability to barbecue, that's sure to light a fire of extra fun under your picnic. This makes the preparation a little less harrowing, but it makes at least one grill-person responsible for feeding everyone. Although, the scents and the delicious summer feast that accompanies a barbecue may be hard to pass up.
Either way, dessert should be light and refreshing, like blueberry pie, or banana pudding. After all, people are likely going to be running around and playing games. So, having a heavy dessert is a total contrast to the freedom that the iconic picnic represents.
7. Drinks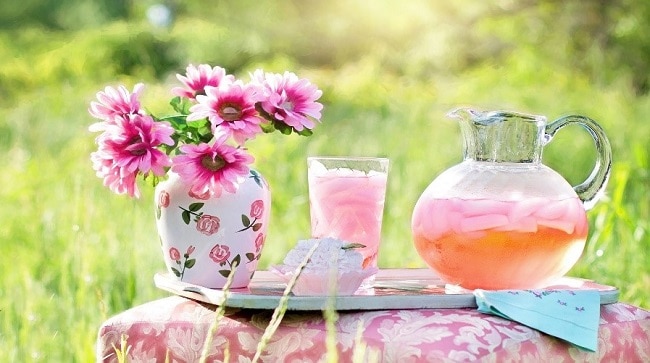 For any summer activity, water is always a necessity. This ensures that whatever your guests do at your picnic, they won't dehydrate and will always be able to garner some relief. July can be hot, so make sure safety comes first when protecting yourself and your guests from the heat.
Besides the essential water, a picnic calls for any drink that's light, cold, and refreshing. Infusing fruit into water is a great alternative to juice. Lemonade and iced tea are also traditional picnic treats.
8. Corkscrew and Bottle Opener


It's the little things that seem to slip through the cracks most often when hosting an event such as a picnic. It doesn't matter if it's a large family reunion, or an intimate affair, if there are adults, there's bound to be a use for a corkscrew and a bottle opener. So, it's important to have one of each handy, because there's nothing worse than having something so little spoiling the fun.
9. Condiments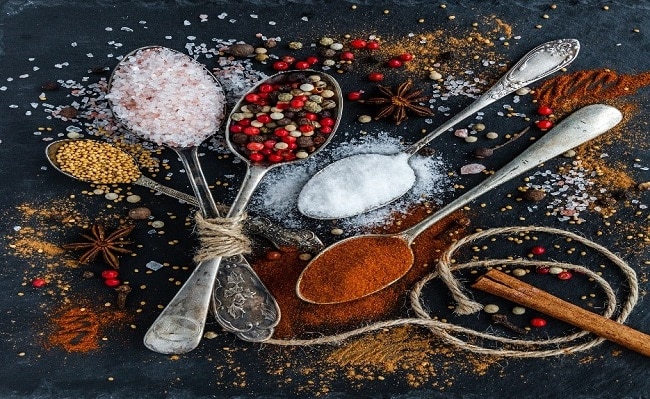 Salt. Pepper. Mustard. Ketchup. Condiments are another must-have item that is easily overlooked. It seems simple, but if condiments are forgotten, the picnic could be in jeopardy. (Ice isn't a condiment, but it's another must-have item that's often overlooked. There's nothing worse than warm potato salad!)
10. Sunscreen and Bug Spray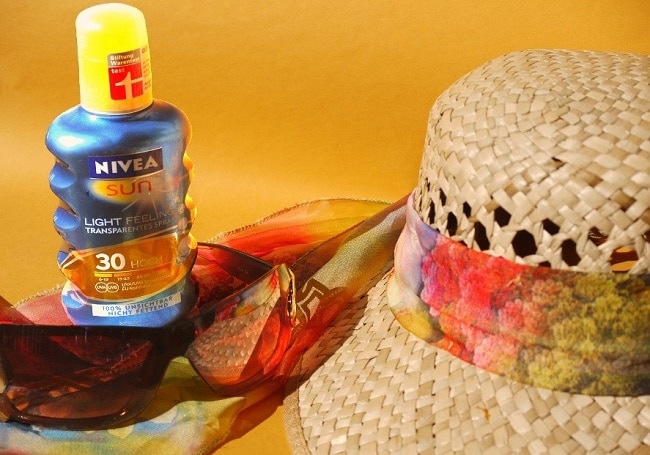 Safety is a big concern when doing anything outside. That's why it's important to have sunscreen and bug spray available for everyone to use. Having these essential summer items will ensure that your family and friends will be able to enjoy the picnic worry-free.
11. Trash Bags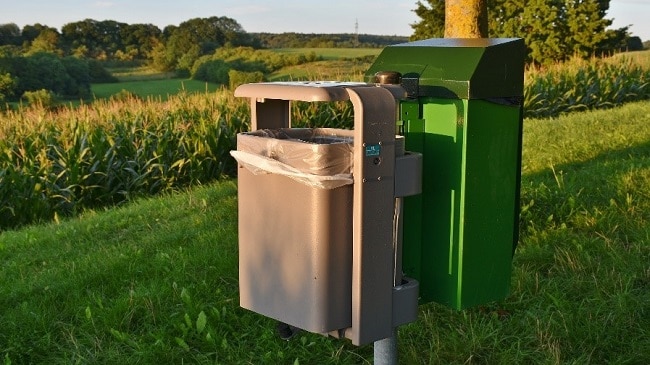 While no one wants to think of the not-so-fun side of a picnic, it's essential to remember that a picnic is outside. So, there's a good chance there isn't going to be any garbage bins handy and picnics can cause quite a mess. Usually, the plates and utensils are one-use. Plus, if there are any messes throughout the day, trash bags are always great to have at the ready.
12. Entertainment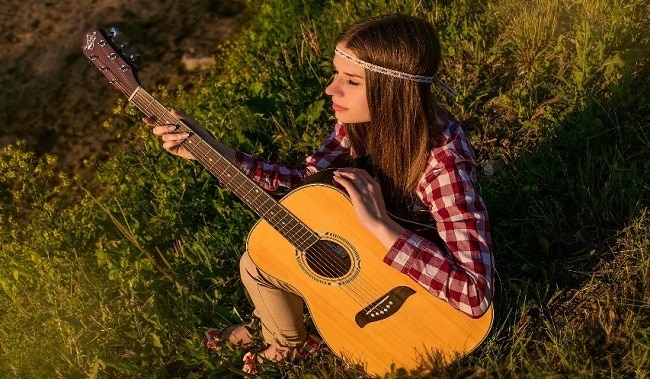 Entertainment for a picnic could realistically be as simple or as over-the-top as you want. For intimate and large gatherings, alike, a source of music is suggested. This can be soft background music, or it can help keep the energetic atmosphere pumped.
If there are children coming to the picnic, including a bounce house in the entertainment is always a plus. This is a great way to keep the kids exhausting their energy while having fun in a safe environment.
Crafts for kids are also a great picnic entertainment option. There are so many things that can easily spark a child's imagination while enjoying the outdoors. A few favorite picnic-themed ideas include a paper picnic basket, and egg-carton ant, and a paper-plate donut!
13. Games to Play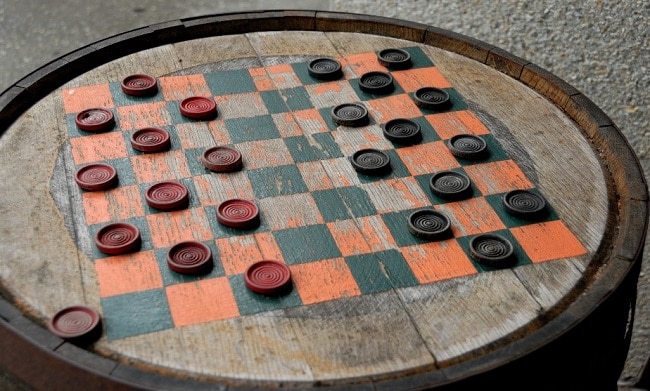 It doesn't matter what the age-group of your picnic is, games are always fun at picnics. There's just something about the fresh air that gets people in the mood to play. Depending on the number of people at the picnic and the time you intend to spend at the picnic will determine a lot about the games to play. Yet, whether you've got all the time in the world or just an afternoon, this list of DIY outdoor games is sure to inspire your competitive side.
14. Camera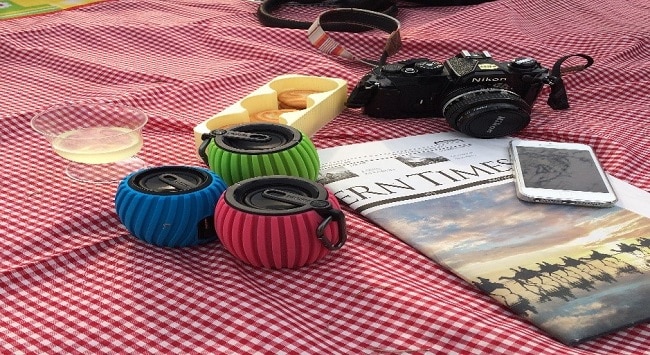 During a picnic, there's plenty of opportunities to catch a moment in action. That's why it's imperative to bring a camera along during your picnic. Whether it's during the watermelon eating contest or the three-legged race, there's bound to be more than a few snapshots you'll treasure forever.
National Picnic Month is sure to be a wonderful time to get together with family and enjoy the company of friends. Having such an iconic theme makes July even more special. Hopefully, these fourteen must-have items for your next picnic have already inspired you to find the wicker basket and start planning your perfect picnic.