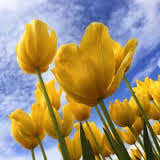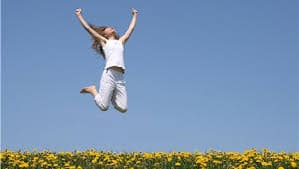 While the flowers begin to bloom along North Texas and the birds sing their joyful tunes, we want to ensure that you and your loved ones get the most out of this spring season. So here are a few helpful ideas that will get you out of hibernation mode and springing into action this lovely time of year.
Spring Cleaning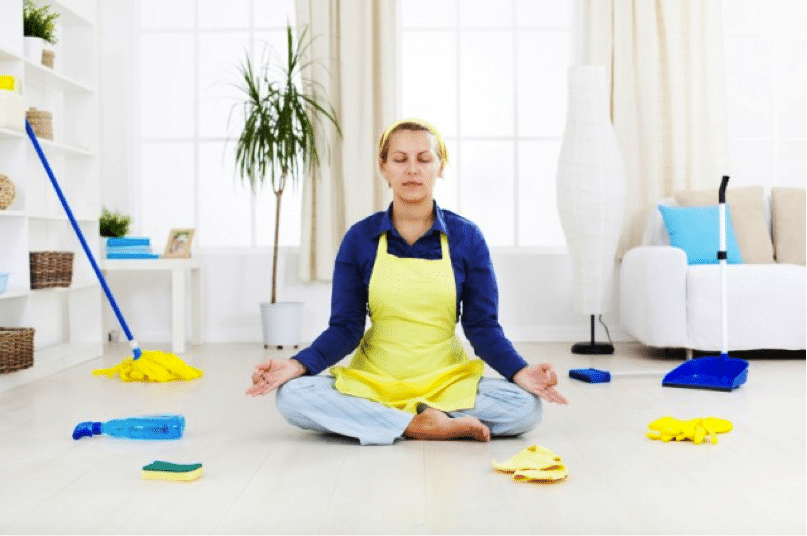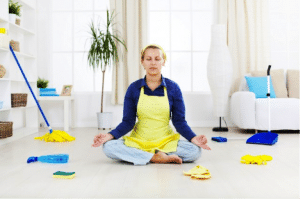 Now before you freak out about his part we ask you hear us out. Cleaning can be rewarding and bring benefits to the way you feel. Since most of us are trying to look and feel our best this time of year, why not take time to spruce up the house and get that blood flowing while doing it. Sometimes when we are feeling stressed or upset our outer environment can be impacted especially at one's home. A great way to diminish those feelings and get you feeling better is to clean and organized our personal spaces. In addition to cleaning and its many perks, a simple 20-minute low intensity workout (like cleaning the house) on a weekly basis can increase energy levels and decrease fatigue. Now how could you say "no" to that?
If you have children you could also make it a family affair! Yes, we all know children love to clean, right? Just like they love eating their vegetables and sharing with others. However there are some ways you can get them involved and share the workload of the cleaning that needs to be done. Make a list of chores you want to see them do. For younger children in the household there are plenty activities you can do to make cleaning fun and enjoyable. Teaching them the value of cleaning can help with organization skills, self-sufficiency and responsibility. So get those brooms out and start searching for those annoying dust bunnies around the home.
Parks & Play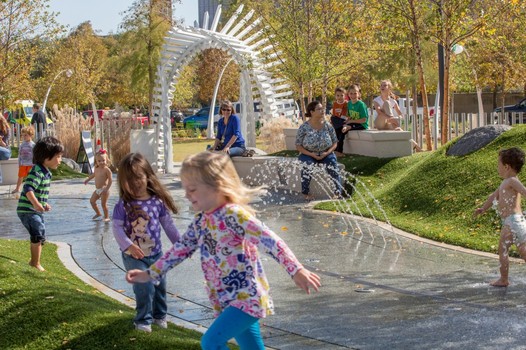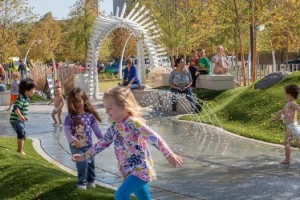 Ah, yes the weather is feeling pretty amazing these days. Lady sunshine is so graciously granting us her presence. We thought this one would be fun for all you parents out there. While the kids are probably out of school enjoying their spring break, why not take them out for some free fun. Depending on location, there are some cool parks around your lovely neighborhood. For instance, Klyde Warren Park in Dallas is one of them. The park is complete with children's play area, dog park, performance stage, library and even year-round ice-free ice-skating. Now if you are on the west side of the metroplex, Trinity River Park in Fort Worth is one of the favorites around that location. This park is filled with a beautiful view of the Trinity River, a playground for the kiddos, miles of trails for walking and exercise and even a mini-train that rides along the river. You and your family can enjoy plenty of time spent on your ideal location.
Make your day spent outdoors adventurous and memorable. You could plan a picnic for you and your kiddos. Take a stroll down the scenic trails and go bird watching. Bring bug nets where your child can pretend they are entomologist and catch all sorts of interesting insects. A child's imagination is endless. Also since it is North Texas and the temperatures can get a bit steamy, find out if the park you decided on has a small water outlet where you guys can check out and plan accordingly clothes wise.
Green Thumb Anyone?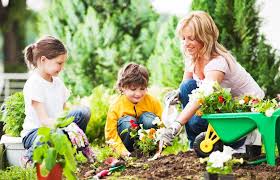 Nothing says springtime like fresh flowers and vegetables. If you want to dabble in the art of gardening, this is the best time of year to do so. Whether you are a first timer or advanced in your gardening skills, there are so many outlets online that can help you with your green thumb experience. Gardening for the less experienced can be overwhelming and honestly confusing. It's okay to dream big but the smartest suggestion would be to start small. Lay out an idea of what you would like to grow in your garden.
During this time of year plant those semi-hardy vegetables. Plants that can tolerate a light frost but yet have bloomed before summer time. Some vegetables include, cucumbers, squash, tomatoes and beans.
If you want to opt out of vegetables and are more into the flower side of growing, we suggest you choose those adaptable to the North Texas weather. These super plants include, Pansy, hybrids, Yellow Trillium, Bloodroot, Redbud and Lilacs.
For more research on gardening, check out websites like Pinterest or Better Homes and Gardens that can better assist you.
Bring the Fun to You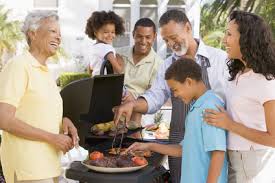 If you have the time and means to do so, bring the fun to your home. With so many celebrations happening in the months of March and April why not celebrate in the confines of your very own home. Invite your friends and family over. Light up the grill and throw a cook out. Take time to enjoy the wonderful weather and bring the party outside. There are plenty of ideas you can come up with that won't break your bank. For the older crowd, break out the corn hole and horse shoes. Set the mood with great music and drinks.
Parents can also have just as much fun. You could have a potato sack race, or set up a bubble machine and watch the kids go wild. Other suggestions are perhaps, renting a jump house from one of the local companies like Jumpcity. Watch as your children are occupied with fun and burn that endless energy they always seem to have.
We hope you get the most out of this spring season! Good luck and remember to spring into action while the weather permits us too in the great Dallas-Fort Worth area.