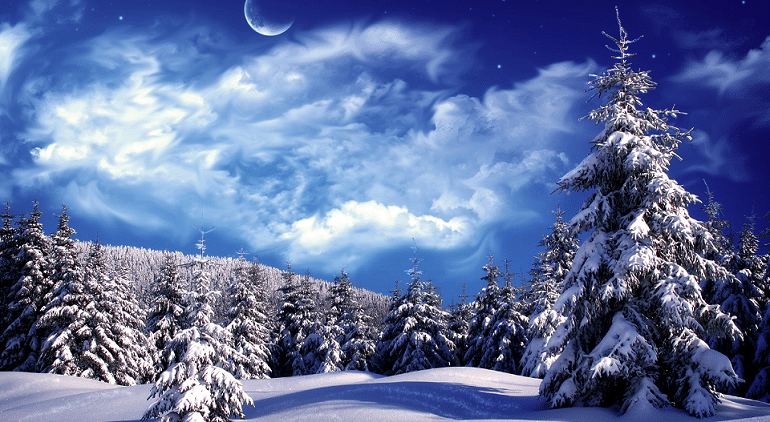 The holiday season is finally upon us! Which means it's time to haul out the decorations and start preparing for the holiday get-togethers. But don't just settle for the basic run-of-the-mill Christmas decor, make this holiday season count with your very own DIY Christmas tree or hot chocolate bar. Our guide provides ten ideas that will put your next holiday event over-the-top and at the forefront of the Christmas party season.
1.Keep it Tacky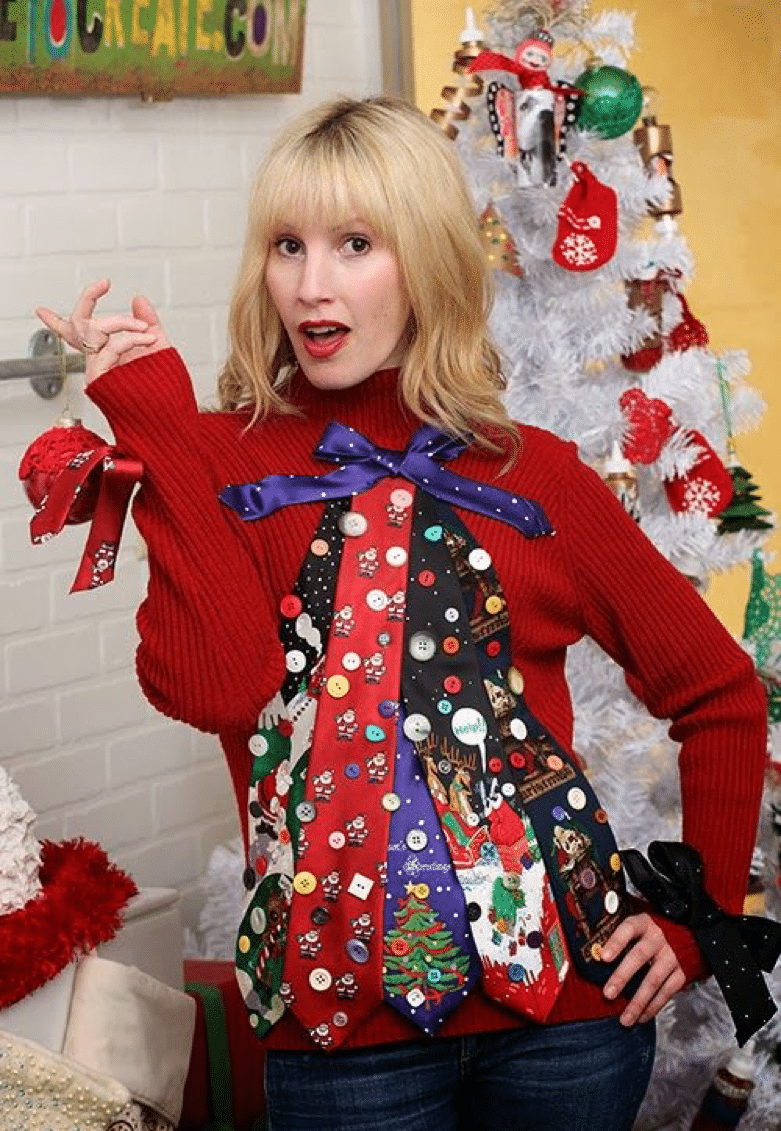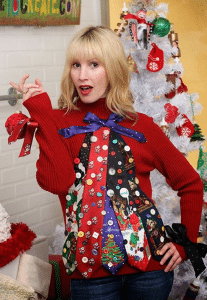 Create your very own tacky Christmas sweater fashion show! Tacky Christmas sweaters are a staple for everyone's holiday wardrobe, and creating your tacky masterpiece can be just as fun as wearing it! Either create your own using an old festive sweater and some arts and crafts items from around the house, or considering visiting the local thrift store. Most thrift stores are filled with a variety of over-the-top holiday wear and gaudy Christmas attire. Have guests arrive in their tackiest holiday attire, and the host chooses the price and the winner! This tacky sweater can be easily created with a few holiday themed ties and some buttons and ribbon.
2. Hot Chocolate Bar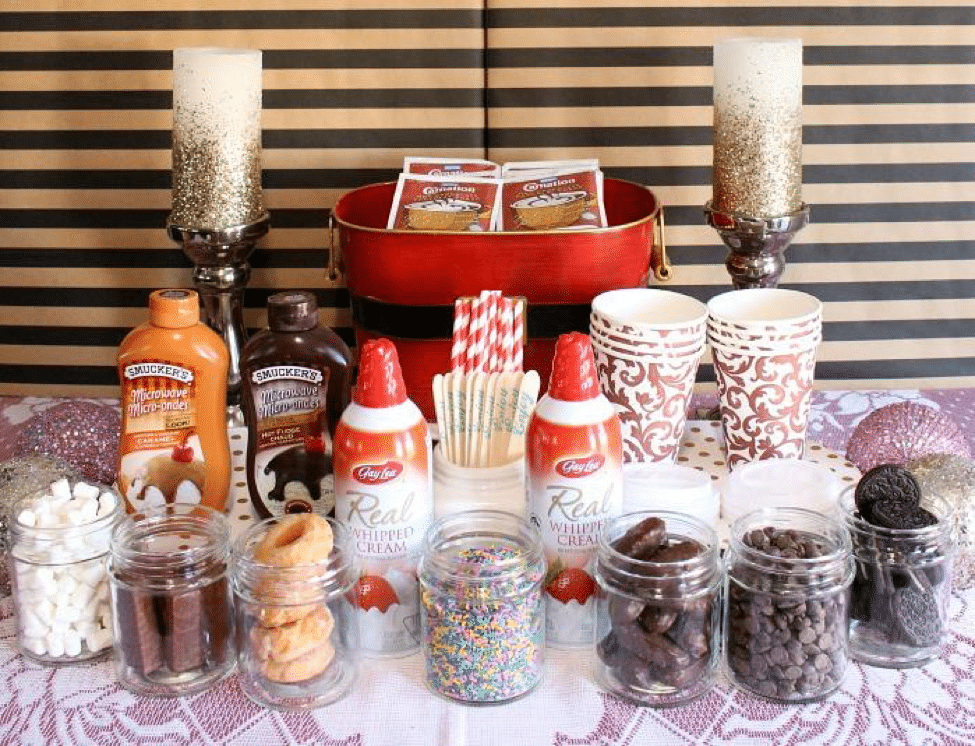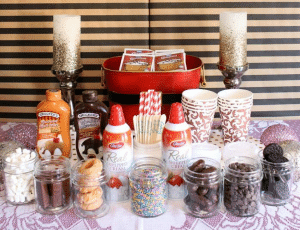 Keep guests warm and cozy with this delicious hot chocolate bar! Keep a thermos or two full of warm milk and set out hot chocolate packages and jars of varying toppers and treats to create the ultimate hot chocolate concoction. It's easy to prepare, delicious, and able to accommodate guests with specific food allergies.
3. DIY Your Own Unique Christmas Tree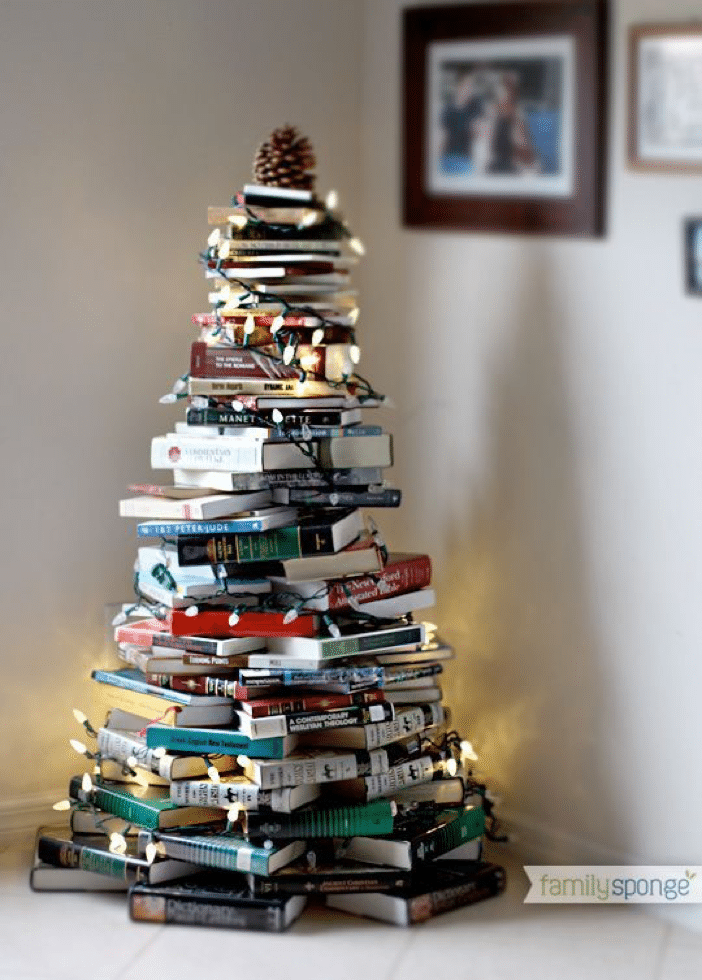 Creating your own DIY Christmas tree is a perfect way to add your own personal touch to your Christmas decor this holiday season! Fashioning your tree can be as simple or as complex as you'd like, and will definitely stand out amongst the typical living room pine.
4. A Picture Says a Thousand Words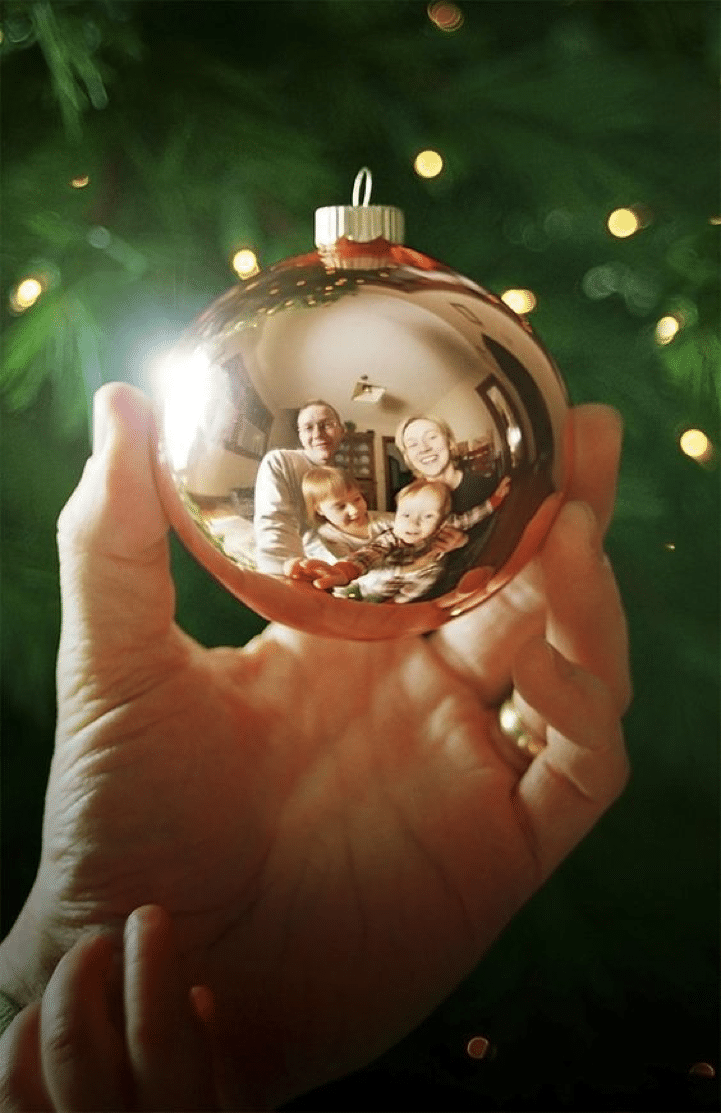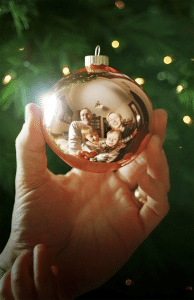 Get creative with the family Christmas cards! Start the holiday seasons off with a creative and fun holiday card that really embraces the holiday season. Good natural lighting and a clean and shiny ornament are all that's needed to achieve this picture-perfect holiday moment.
5. Drop Them a Note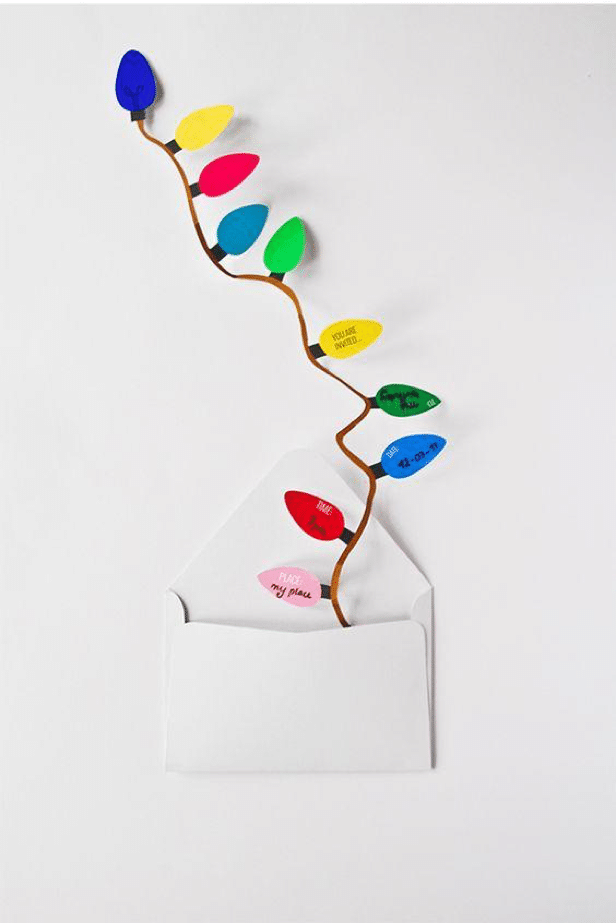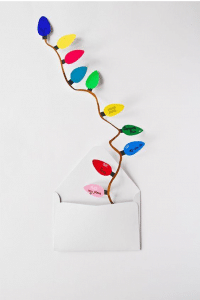 It doesn't cost an arm and a leg to create these off-beat but totally on-theme Christmas party invites! Simply print out the template and write in some of the party deets on each lightbulb. Your guests will be thrilled at how festive and cute these invitations are, and they don't have to know how easy and cheap they were to put together!
6. Bring the Fun Outside!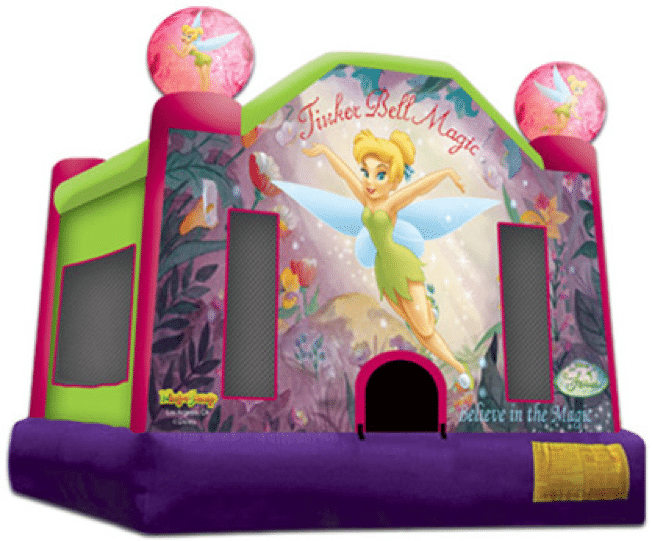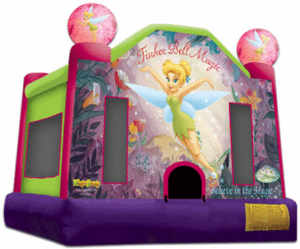 Jump houses are not only for the summer! Here in Texas, winters typically stay pretty mild, so when weather permits a jump house from local DFW company Jump City is the perfect way to keep kids entertained for hours on a budget. The solid vinyl roof on each inflatable keeps the inside clean and dry, and the mesh netting ensures that kids are visible from every angle. The vibrant colors of the jump house look perfect in photographs, and with over seventy-five different styles and designs, customizing your holiday party is easier than ever.
7. Create a Beautiful Ornament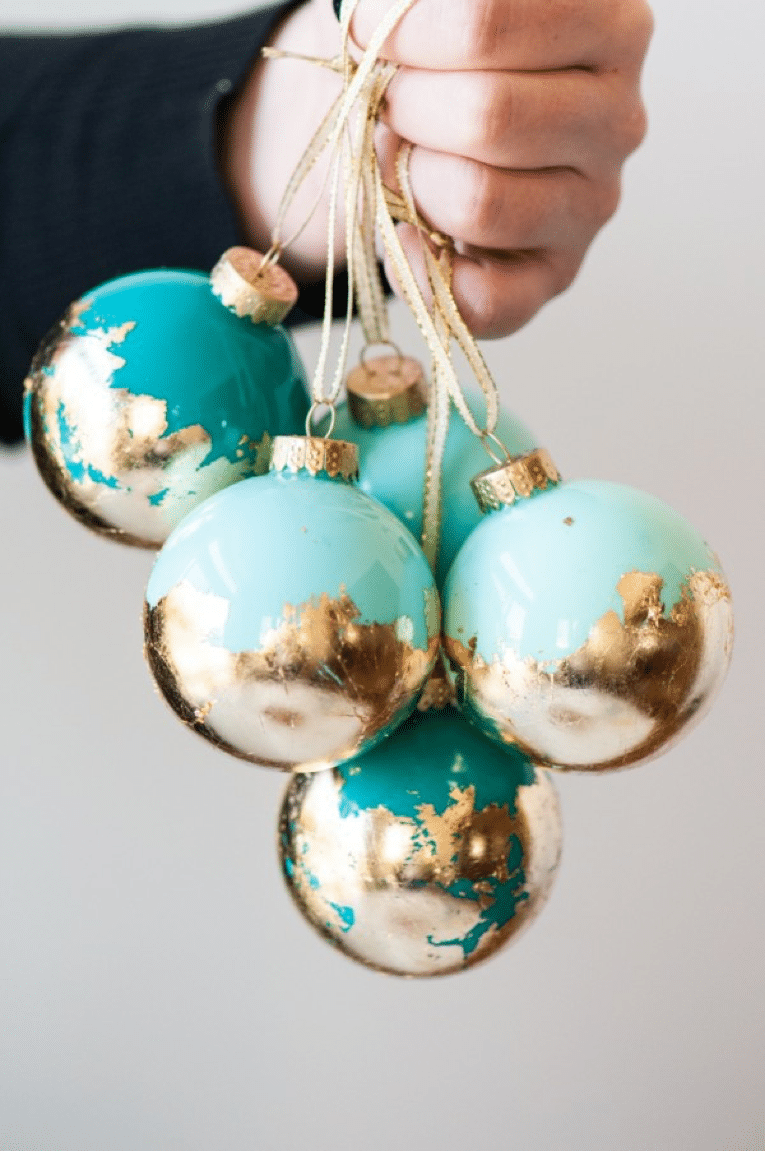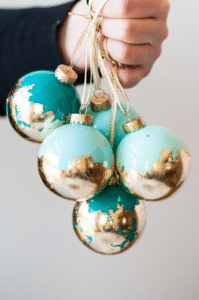 These DIY gold leaf ornaments are super easy to make and they make a great addition to any Christmas tree or as a perfect gift to any ornament gift exchanges. With some crafters paint and some gold leaf and adhesive, children and adults will enjoy creating and displaying their one-of-a-kind decor.
8. It Starts With a Good Center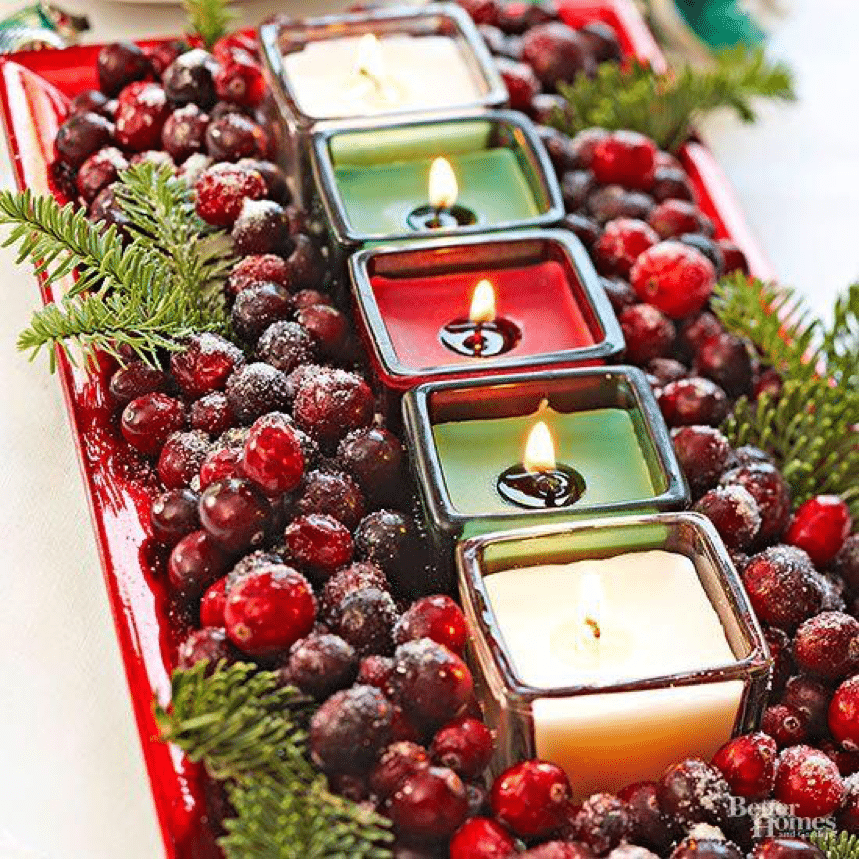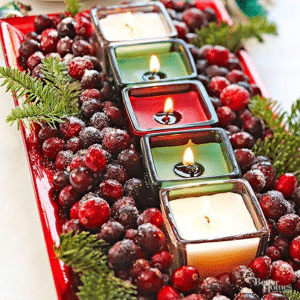 A beautiful homemade centerpiece really sets the theme for your next holiday bash. These gorgeous homemade centerpieces can be easily made and will add an extraordinary level to your holiday decor. Get creative!
9. It's Cake o'clock!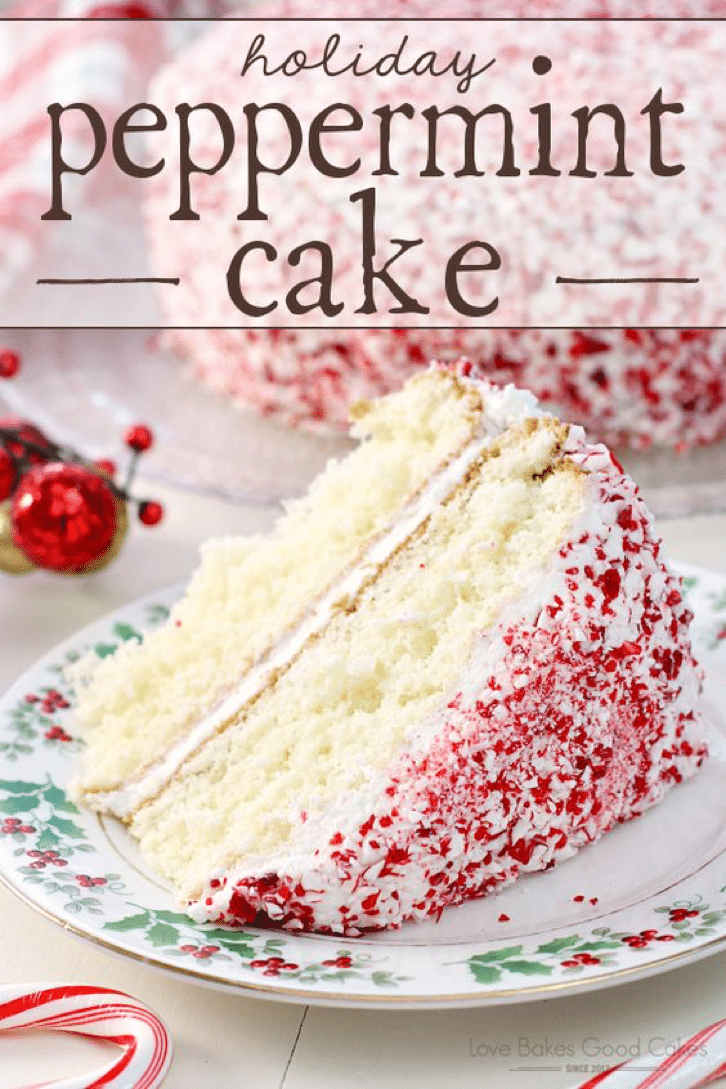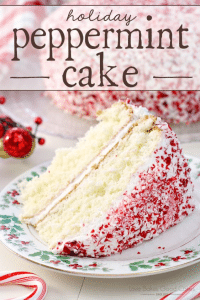 One of the best aspects of the holiday season is the delicious desserts that come with it! Embrace the taste of peppermint with this delicious holiday peppermint cake. Unique to this time of year, this peppermint cake is equally tasty as it is exquisite.
10. Wrap it Up With Care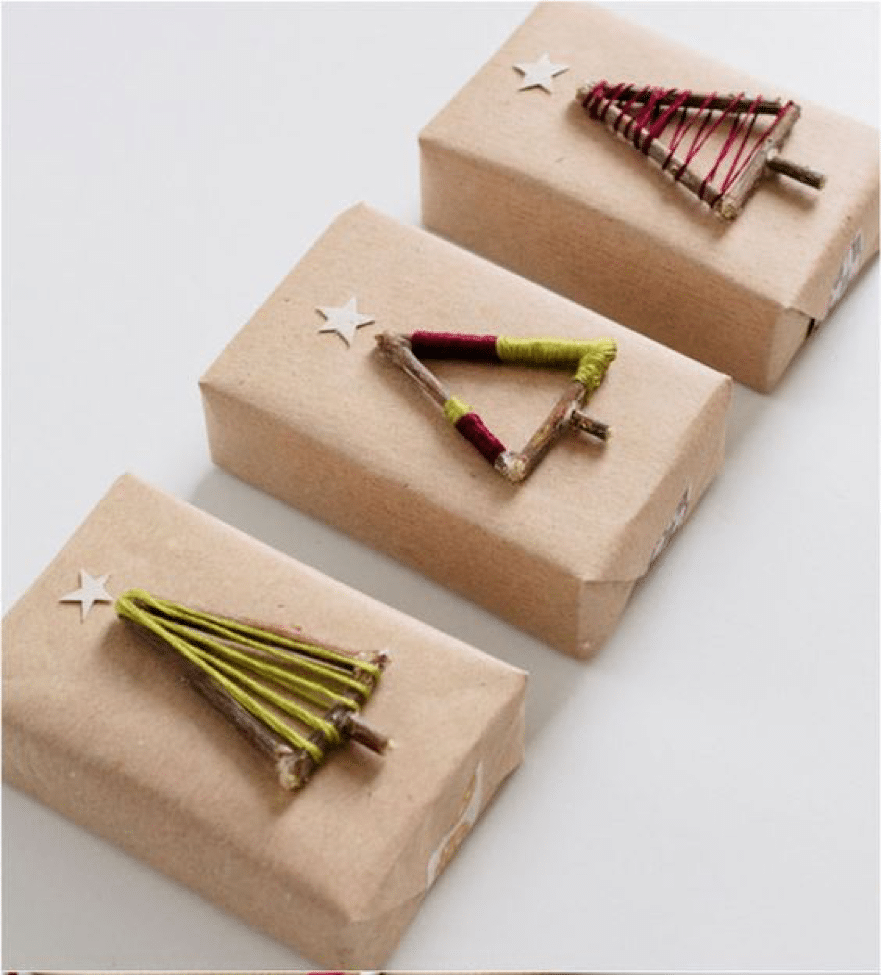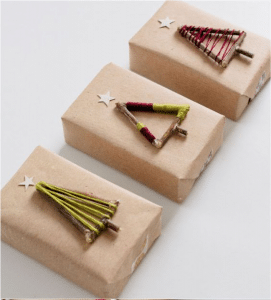 Add some festive detail to your presents with these simple gift wrapping hacks. Presentation is just as important as what's on the inside! Wrap your presents with care and use basic materials like twigs and colored yarn to add a little something extra to your gifts this season. Presents so pretty, nobody will want to open them!
The holiday season doesn't have to be cookie cutter. Avoid the fruit cakes and casseroles; these ten items can bring your holiday festivities to the next level, adding a unique touch to your next holiday party.