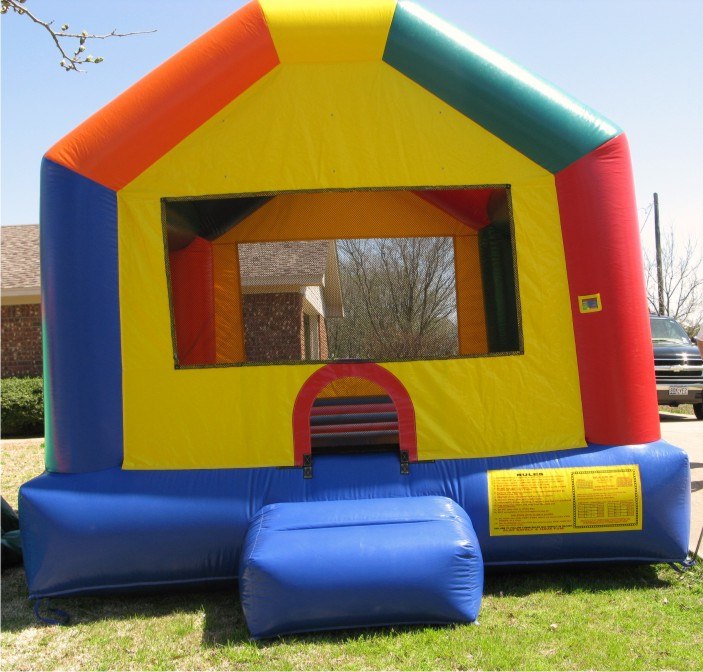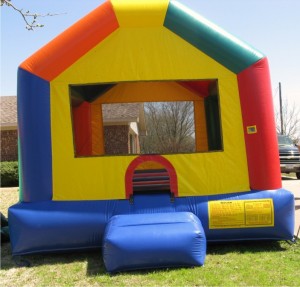 Bounce House Specifications:
Setup: Grass, Concrete
Space Required: n/a
Outlet Required: 1 – 20 Amp
Weight Limit: 600 lbs
Safe for Children: Yes
Safe for Adults: No
Fire resistant: Yes
Lead free: Yes
Jump City's Colorful Fun House Jumpy House!
Strong colors brighten your children's bounce house party. Jump City promotes healthy activity and safe jumping disguised as entertainment. It is so much fun to see their delight when guests see these bright happy units. Call today to book your TX bounce house rental for a child you love! This bounce house will keep your children entertained for hours on end! This jump house is one product in a fantastic line of bright airy jump houses delivered to Plano, Dallas, Frisco and other Texas Cities, like YOURS.
Rent This Bounce House!
Shots From Our Instagram