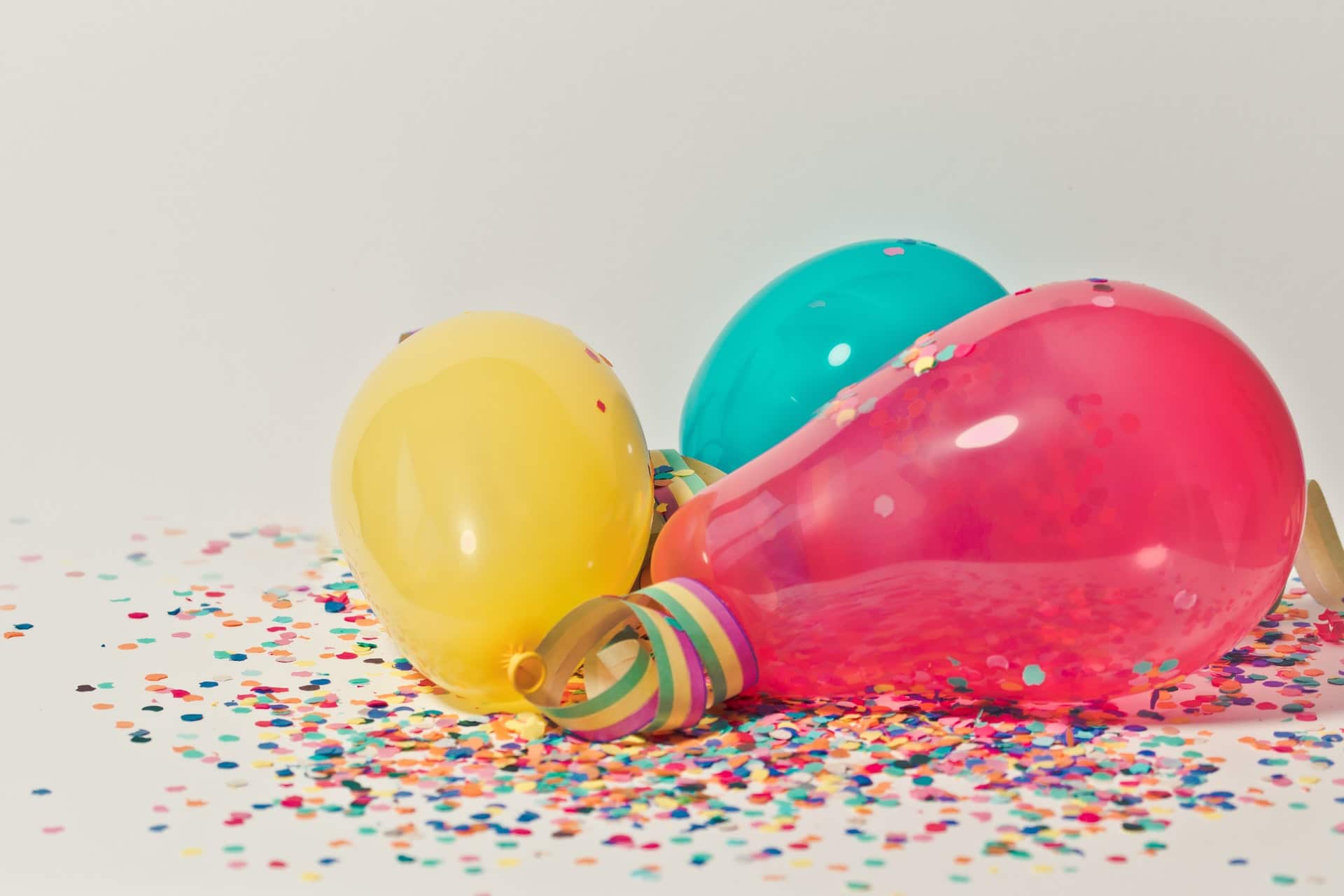 While Pfizer has just approved their vaccine for children 12-15 years of age, it may take a while until all kids in this age group are able to get vaccinated. Also, it leaves those under 12 still unvaccinated. While we wait for children 12-15 to get their vaccine or if your children are younger than 12, many traditional birthday parties may still off the table. However, that doesn't mean your child can't celebrate their birthday with friends and family. As long as you take some precautions to make the event COVID-safe, your child can still have a fun-filled birthday party. Here are some virtual and socially distanced party ideas to help you throw a memorable event for your child. 
Virtual/Zoom Party Ideas 
Since COVID-19 cases are still high, a virtual birthday party hosted on Zoom or Skype may be the safest option until your child and their friends are fully vaccinated. Here are some ways to make your child's digital get-together special so they don't feel like they're missing out. 
Hire an Entertainer 
Hiring an entertainer can help make your child's Zoom party more fun and exciting. You can find remote performers on event services platforms like The Bash and The Vendry. They have a wide variety of vendors including magicians, jugglers, costumed characters, kid-friendly comedians, and caricaturists. 
Perform a Fun Science Experiment 
If hiring a virtual performer is outside of your budget, consider doing some science demonstrations during your child's party instead. Experiments that fizz or bubble over usually translate well on video and are a big hit with kids. 
You can make a volcano out of baking soda and vinegar or try out this DIY bubbly slime experiment. If you have a backyard, take the party outside and launch a water bottle rocket or make a soda and mentos geyser. 
Watch a Movie 
If your child wants to do something more low-key to celebrate their birthday, hosting a virtual movie night is a great option. You can use a website called Kosmi to create a video chat room where your child can watch their favorite movie with their friends. 
To create a party atmosphere, put up some fun movie-themed decorations like film strip streamers, marquee signs, and director's clapboards. You can even rent a popcorn machine to make the movie night feel special. 
Do Some Karaoke
Kids and teens who love to sing may enjoy having a virtual karaoke party for their birthday. You can host the event on Zoom or Skype and have each guest share their computer audio when it's their turn to sing. To prevent lag and ensure their voice lines up with the music, have them play the song on their own computer. Guests can easily find an instrumental track to sing along with on YouTube. 
To set the mood for the karaoke night, change your Zoom background to something festive like a stage or a disco ball. Encourage everyone to spice up their performances with creative props like hairbrush microphones, air guitars, feather boas, and maracas. You can even hire a virtual karaoke DJ to host the event and keep the energy up throughout the whole party. 
Get Dressed Up in Costumes
Costumes aren't just for Halloween! Asking guests to dress up for your child's party can create a more festive atmosphere. Costumes are also great conversation starters and can help prevent the awkward silences that can sometimes happen on Zoom calls. 
If your child has a theme in mind like superheroes or princesses, you can ask the guests to center their costumes around it. You might even consider holding a costume contest and giving prizes to the people with the best outfits. 
Stage a Scavenger Hunt 
Virtual scavenger hunts are just as fun as the real thing. You'll have to modify the format a bit to make it work on Zoom, but your child and their friends will still have a blast running around and looking for all the items. Before the party, create a list of common household objects you want to challenge the kids to find. This could include things like rubber bands, utensils, sunglasses, and toothpaste. 
Once all the kids are logged into the Zoom call, explain the rules of the scavenger hunt. When you call out an item, everyone will have 90 seconds to go find it and return to their seats. Whoever brings back the object first wins the round. At the end of the scavenger hunt, you can even tally up who won the most rounds and give them a special prize like virtual stickers or a digital gift card.
Play Games 
Even though your child's birthday celebration is virtual, they can still play a variety of fun party games with their friends. Houseparty is a video conferencing app that has popular games like Uno, Heads Up, Pictionary, and trivia built right in. 
You can also download online versions of classic board games like Risk and Settlers of Catan on Steam for free. If everyone turns on their camera, you can even play charades or musical chairs on Zoom. 
Ride Rollercoasters Virtually 
Your child has probably missed going to theme parks and carnivals this year. Luckily you can recreate the experience for them at home by throwing a virtual theme park party. 
Ask guests to come dressed up in their favorite theme park apparel like Mickey ears or Six Flags shirts. A few days before the party, queue up videos of your child's favorite rides. You can find high-quality footage of popular attractions like Splash Mountain on YouTube. To make the viewing experience extra fun, everyone can bounce around in their seats to simulate the bumpiness of the roller coasters. 
Since you'll be saving money by throwing a virtual birthday party, you'll probably have some money leftover in your party budget. One way to put it to good use is to rent a bounce house or water slide for your family to enjoy on your child's birthday so you can enjoy time together at home before or after the virtual party. Playing in a bounce house is the next best thing to being at a theme park and will create lasting memories you'll cherish well after quarantine is over. 
Socially Distanced Birthday Celebrations
Zoom fatigue is real, so the birthday girl or boy may not like the idea of having their celebration over video chat. Luckily there are COVID-safe ways for your child to receive birthday wishes from friends and relatives in person. 
Parade Party 
A parade party offers a low-risk way for your child to see their friends and family on their birthday. Here's how it works. Your loved ones will drive by your house holding birthday signs and balloons out the windows of their cars. They can even sing Happy Birthday as they pass by. Your child can watch them from the window, porch, or lawn depending on your comfort level. 
You can ask everyone to come at the same time to create a big birthday parade, or stagger the visits to keep your child's spirits up throughout the day. Either way your kiddo will love getting a special visit from the people they're closest with. 
See a Drive-In Movie
Another fun, socially distant birthday party idea is to see a drive-in movie with friends and family. If you park your cars in the same area, you'll be able to wave to each other during the film. This will help everyone feel like they're watching the movie together even though they're in separate vehicles. 
Go on a Socially Distanced Hike
Experts say that it's relatively safe for unvaccinated kids to play outside with a few of their friends. They just have to take a few precautions like wearing masks and staying at least six feet apart from each other. Although social distancing rules out a lot of activities, they can still hang out at the park, hike, or go on a bike ride together. 
Just because traditional birthday parties aren't possible for all kids (yet) doesn't mean your kid can't have fun on their birthday. Hopefully, this list of COVID-safe birthday party ideas will help you plan an event your child will love.