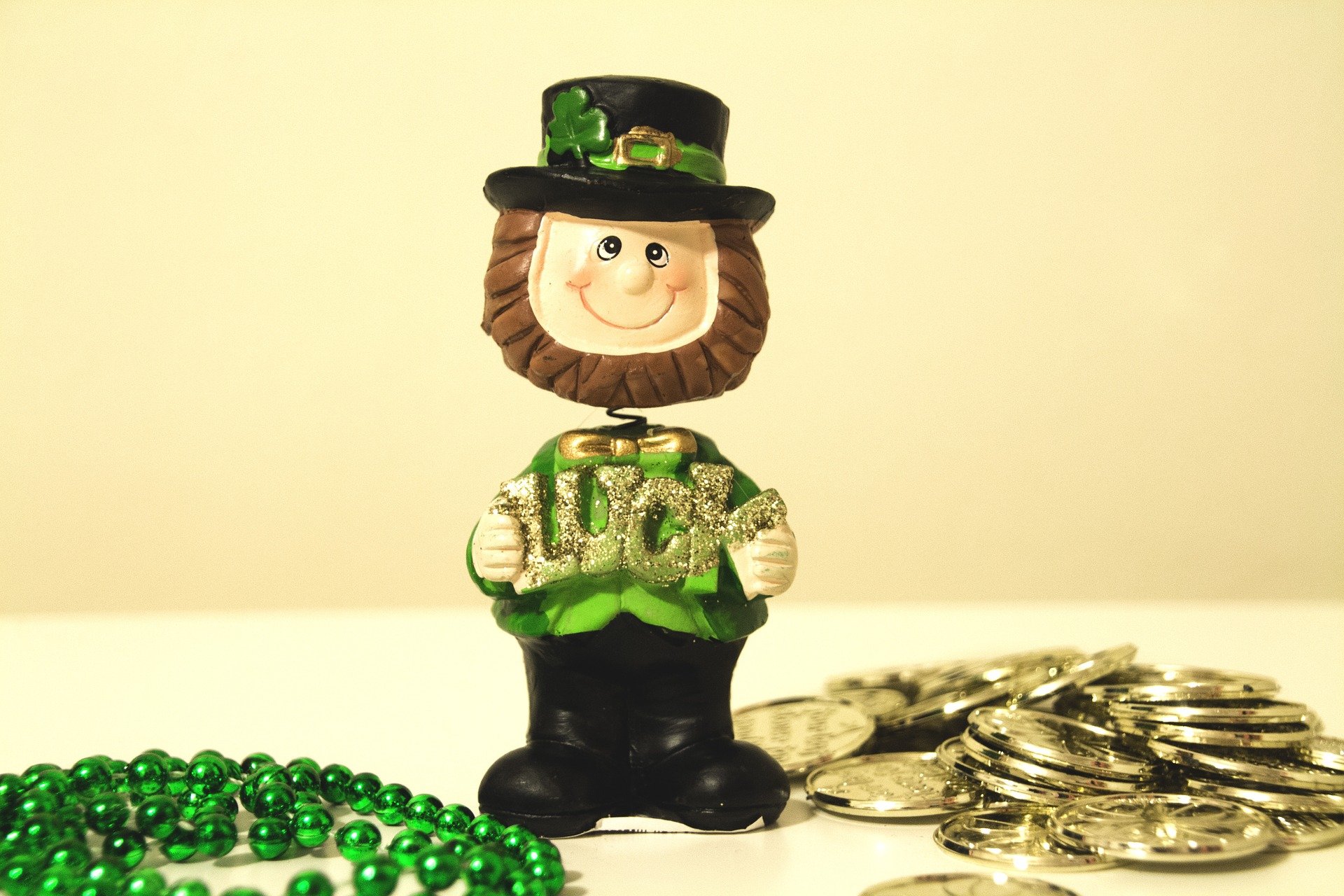 St. Patrick's Day is coming up, which means it's time to figure out how you want to celebrate the holiday. Although you probably won't be able to go to a parade because of the pandemic, you can still have tons of fun at home. Here are seven festive activities to keep you and your kids entertained this St. Patrick's Day.
Your kids will love making and playing with this festive green slime! All you'll need is some clear glue, baking soda, green food coloring, gold glitter, and contact solution with borate.
Combine the whole bottle of clear glue with a quarter cup of water. Then add as much food coloring and glitter as you desire. Finally, stir in a teaspoon of baking soda and a tablespoon of contact solution and knead the mixture until it comes together.
Nothing says St. Patrick's Day more than a bright green shamrock shake! This simple recipe uses vanilla ice cream, heavy cream, peppermint extract, and green food coloring to create a rich, minty milkshake your family will love.
To make your shakes extra special, load them up with festive toppings like green sprinkles, chocolate gold coins, whipped cream, and green cotton candy. If you don't have your own cotton candy maker, you can rent one from us for the day.
Watch Irish Movies
Another great way to celebrate St. Patrick's Day is to have a movie marathon of family-friendly Irish films. Our favorites are Leap Year, Waking Ned Devine, The Secret of Roan Inish, and The Luck of the Irish. Don't forget to buy some festive snacks to munch on while you watch like Lucky Charms and Irish soda bread.
Cook Up Your Own Pot of Gold
These adorable popcorn balls look just like the gold nuggets you'd find at the end of a rainbow! And best of all, they're easy enough to make with young children.
All you need to do is combine cooked popcorn with melted butter, honey, salt, and vanilla extract. Then spread the mixture out on a sheet pan and bake it in a 325-degree oven for 25 minutes. Allow the popcorn to cool slightly and help your kids roll it into bite-sized balls. Serve them in a bowl with a few strips of sour rainbow candy.
Although microwave popcorn will work in this recipe, it tastes even better with freshly popped corn. If you don't have your own popcorn machine, you can rent one from us for your family's St. Patrick's Day celebration.
Another fun educational activity you can do with your kids this St. Patrick's Day is to make rainbows. When you hold a prism up to a sunny window, it refracts the light and creates a beautiful rainbow. You can demonstrate this phenomenon to your kids to celebrate the holiday and help them learn more about STEM.
Have a Treasure Hunt
Kids love Easter Egg hunts, so why not extend the tradition to St. Patrick's Day? Create a fun treasure hunt by hiding trinkets like chocolate gold coins, small toy cars, slinkies, and cans of PlayDoh around the house. Your kids will have a blast trying to find all the hidden treats!
Go Hunting for Four-Leaf Clovers
If your kids need to burn off some energy, take them on a hunt for four-leaf clovers. They're commonly found in parks and lawns, so you may even have some in your own backyard.
If you're lucky enough to find a four-leaf clover, you can press it between two pages of a book to preserve it. But even if you come away empty-handed, you and your kids will still have a great time searching for them!
We hope that you and your kids have a great time bonding over these fun St. Patrick's Day activities. Let us know if you try any of them out!