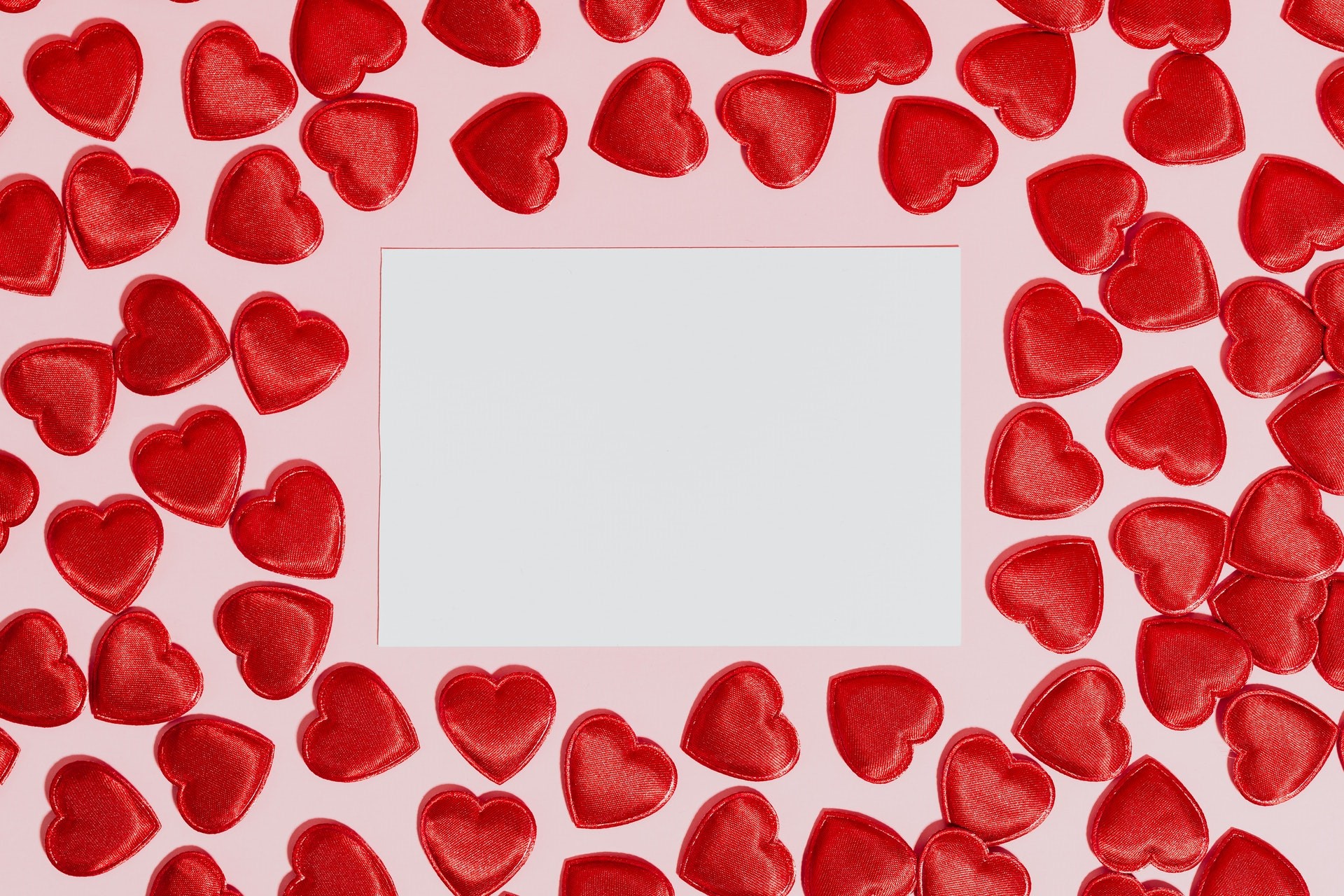 Although your kids probably can't attend Valentine's parties this year due to the pandemic, they can still enjoy the holiday at home! These seven simple crafts will help get them excited about Valentine's Day and allow you to spend some quality time together. Your kids can even mail their finished creations to friends and family to let them know how special they are!
This heart-shaped necklace is the perfect gift for your kids to mail to their friends this Valentine's Day! To make it, you'll need some pink or red craft foam, yarn, scissors, a hole punch, and multicolored beads. 
First, cut a heart out of the foam and punch a hole in it about a quarter-inch from the top. Then cut a two-foot piece of yarn and thread it through the hole, tying it at the bottom to secure it.
Lastly, add beads to the necklace, tie the yarn at the top, and try on your beautiful creation. 
If your kids are too young to use scissors and hole punches, try this handprint bouquet craft instead.
Help your kids cover their hands in fingerpaint and stamp them onto a piece of white paper several times. This step is a lot of fun but can get a bit messy, so keep some wet wipes and other cleaning supplies on hand! 
Next, paint a green stem on a piece of construction paper to serve as the base of your bouquet. Cut out the handprints and arrange them around the stem as if they were flowers. 
Finally, find a place to hang up your beautiful bouquet, such as your fridge or mantel. It would also make a great Valentine's Day gift for your children's grandparents! 
Instead of buying candy from the store, try making these adorable ladybug cookies with your kids as a special Valentine's Day treat! 
All you have to do is cover marshmallows in melted red candy coating and decorate the cookies with sprinkles and candy eyes. Visit the Party Pinching blog for the full list of ingredients and instructions. 
These yarn-wrapped hearts are just as beautiful as they are easy to make! 
First, cut a heart shape out of a piece of cardboard and help your kids wrap yarn around it until it's completely covered. Then cut the yarn, tie the loose end around another piece of yarn to secure it, and give your finished heart to someone special.
Although grocery stores sell cute Valentine's Day favors, nothing is as heartfelt as a homemade card! And as an added bonus, this one is super easy to make. All you and your kids will need is some cardstock, buttons in shades of red and pink, glue, and a pair of scissors. 
First, take a piece of cardstock and fold it in half to make a card. Then grab a second piece of cardstock and cut a heart shape out of it.
Cover the heart with glue and help your kids arrange the buttons on top of it in a creative pattern. Glue down the heart on the front of the card and allow it to dry before sending it to a friend or family member! 
Your kids will have tons of fun decorating and wearing these adorable Valentine's Day hats!
To make them, cut a few thick strips of construction paper. Tape or glue the ends of each piece of paper together to form a headband. Then set out some supplies so your children can customize their hats, including decorations like stickers, yarn, pom-poms, pipe cleaners, foam letters, and glitter. 
Kids love tic tac toe, and this Valentine's themed board will make the game even more fun and festive! 
This cute craft from Joanna Gaines uses a muslin bag as the game board and heart-shaped wood chips stamped with X's and O's as the pieces. Visit her website to get the full instructions. 
Valentine's Day is a great opportunity to spend time with your kids and make fun gifts you can send to friends and family. If you try any of these crafts, tag us on social media—we can't wait to see what you and your family create!