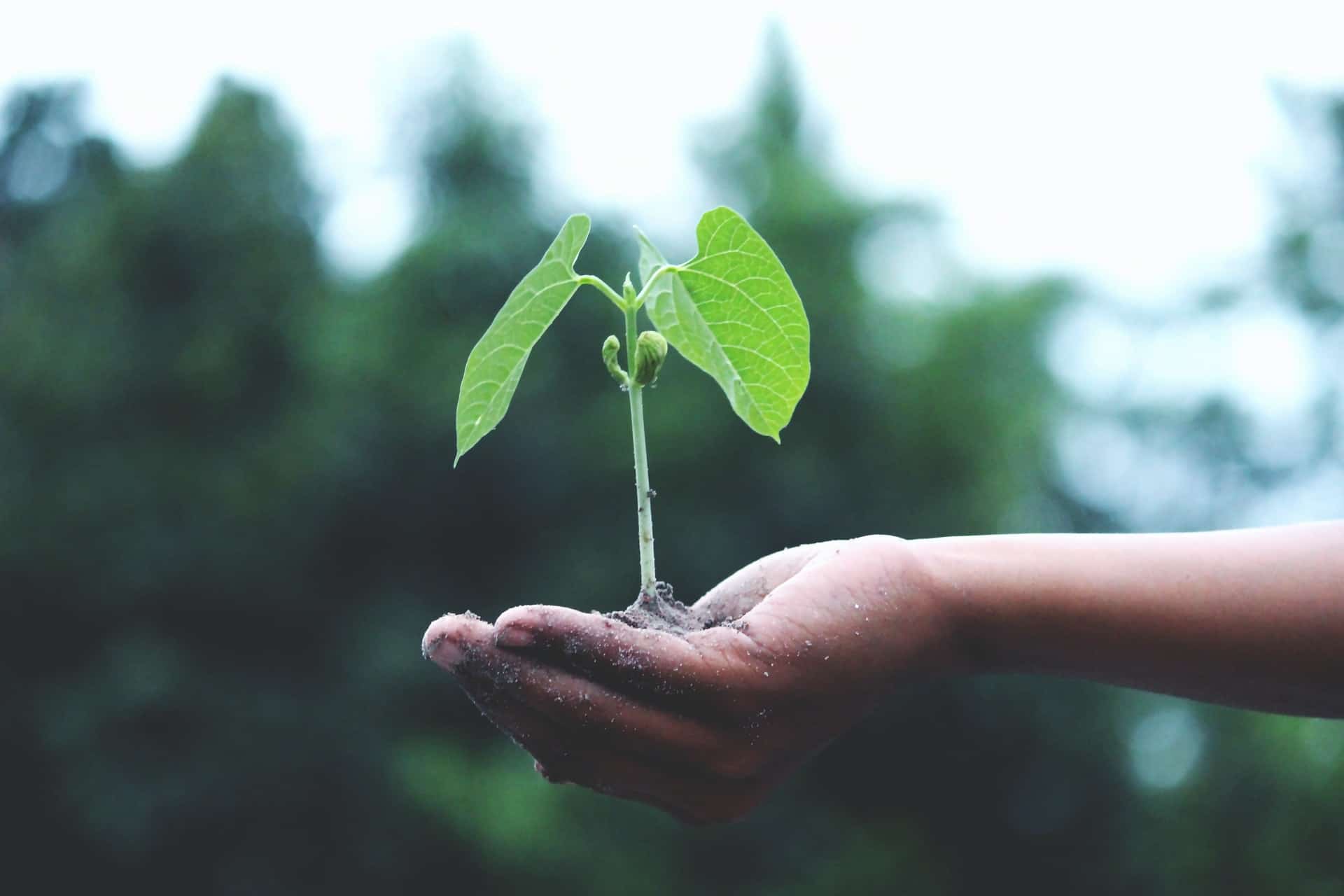 It's officially April which means Earth Day is just around the corner on April 22. Earth Day is a great opportunity to teach your kids about the environmental issues affecting our planet and show them what they can do to help. It's important to teach our kids that while they may be just one person in this big, wide world, they can make a huge impact by being aware and making conscious decisions. This consciousness starts at home as a family. Here are seven fun, green activities you can do with your family to mark this important holiday and celebrate Earth Month all April long. 
Plant a Tree
Trees help fight climate change by removing carbon dioxide from the air and storing it in their trunks and leaves. Planting a few trees in your backyard is a great way to bond with your kids and reduce your family's carbon footprint. If you choose varieties that produce fruit, you'll also have a sustainable food source right on your property. 
If you don't have the space to plant a tree, you can donate money to an organization like One Tree Planted. For every dollar you donate, they'll plant one tree in the country of your choice. 
Plant a Garden
If a tree seems like too much or you just want to go the extra mile, plant a garden with herbs and/or vegetables! Not only will this be a great ongoing learning experience, but it will also show your kids how to sustainably grow their own food. You'll save money on food and also reap the delicious rewards. Your food will be that much more flavorful knowing that your family grew the herbs and vegetables yourselves.
Have a Candlelit Family Dinner
Another way to reduce your carbon footprint is to turn off the lights when you're not using them or use alternatives whenever possible. To drive this lesson home to your kids, try eating dinner by candlelight this Earth Day instead of relying on electricity or if the sunlight is still shining, pop open a window.
Choose handheld foods like sandwiches and pizza so you don't have to use a knife and fork in the dark. After dinner, do a screenless activity together like telling scary stories, singing songs, or playing board games. Your family might have so much fun when the power is off that you don't want to turn it back on! 
Walk or Bike Instead of Driving
Did you know that driving just one mile creates one pound of pollution that gets released into the air? Instead of using your car to get around, try walking or biking for the day. Your family will enjoy the exercise and fresh air while reducing your emissions. Have a race around the park or neighborhood or simply bike around the neighborhood discovering new things. 
Upcycle Things You Would've Thrown Away 
The average household throws away 18 pounds of garbage every day. This waste ends up in landfills and produces harmful greenhouse gases as it decays. To reduce the amount of garbage your family tosses, see if you can upcycle any of it. 
If you have some empty shampoo bottles lying around, you can turn them into adorable fairy houses. Just cut some windows and doors out of the bottles with a knife. Then hand the fairy houses off to your kids so they can customize them with stickers, markers, paint, and glitter. 
Tin cans from beans and soups also make excellent planters. Just drill a small drainage hole in the bottom of each can and cover it with brightly colored spray paint. You can even make a beautiful mobile out of egg carton cups by painting them and attaching them to a twig with string. 
This isn't an exhaustive list of all the crafts you can create, so see what other ideas you and your kids can come up with! 
Pick Up Litter in Parks
Unfortunately, many people litter in parks instead of throwing their trash in the garbage. In fact, more than 100 million pounds of waste are dropped by visitors in our national parks every year. Your family can start tackling this big problem by picking up trash in a park near you. Turn it into a fun game by giving everyone a trash picker and seeing who can collect the most litter in 20 minutes. Afterward, your family can enjoy playing games or sports in the newly clean park knowing you all made it that much cleaner. 
Watch a Movie
Watching a fun, animated movie is an age-appropriate way to teach your kids about climate change. One of our favorite films is Ice Age: The Meltdown. It follows Manny the woolly mammoth and his friends as they attempt to escape a flood caused by melting glaciers. Police Patrol is another great movie about an animated police car that tries to stop villains from causing environmental damage. 
If your kids have outgrown animated movies, they might enjoy watching a documentary like Down to Earth more. It follows Zac Efron as he travels around the world and learns about renewable energy and sustainable living. Whatever movie your family picks to discuss climate change, it will be an entertaining and knowledgable way to spend Earth Day.
The best way to help the planet is to make small, positive changes to your everyday behaviors. Hopefully, these fun activities give your family a chance to discuss climate change and the importance of reducing your carbon footprint in whatever ways you can. Some of these activities your family may even start doing more often throughout the year.