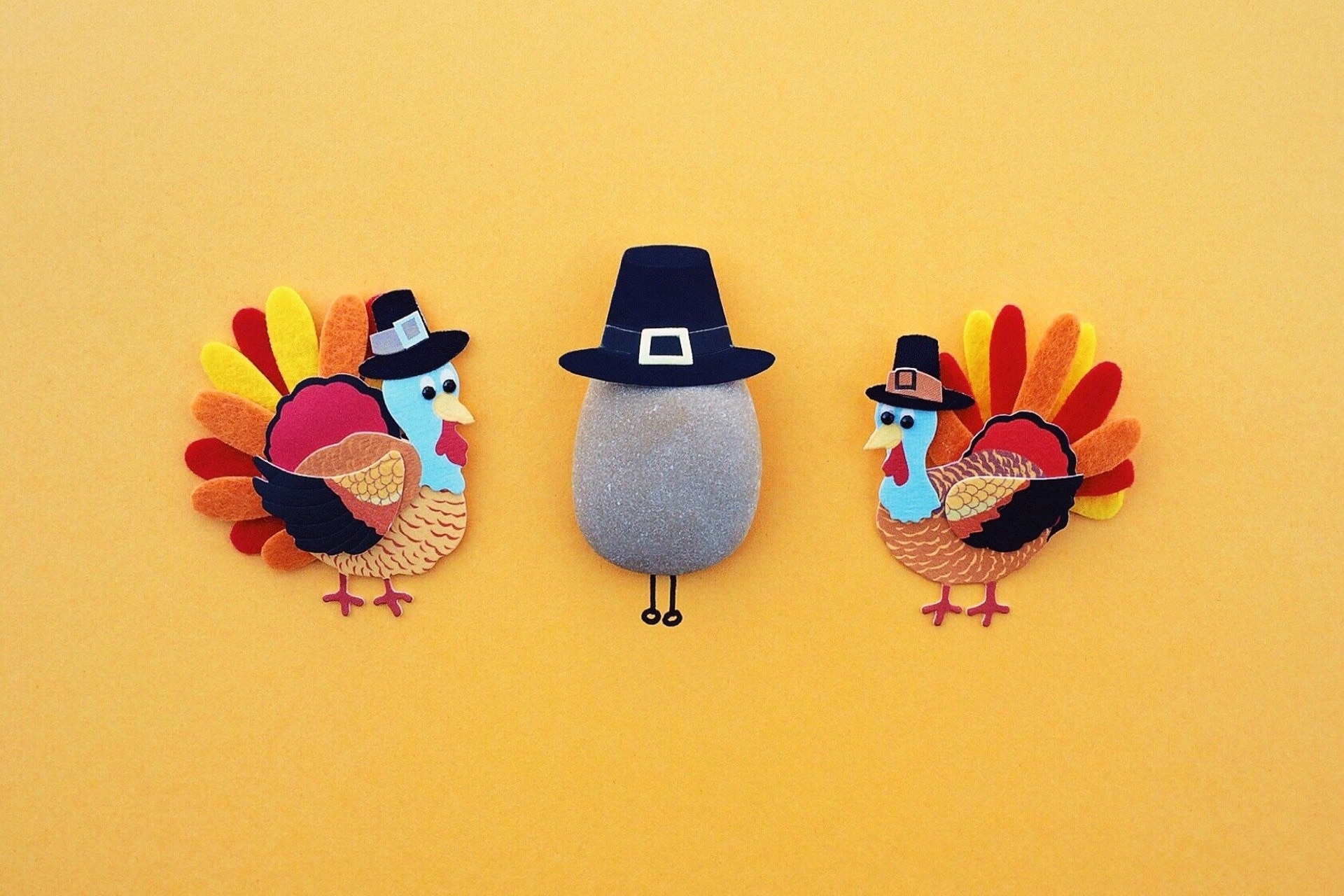 Thanksgiving is a time for family, food, and most of all, fun! These seven easy crafts will help you and your kids bond and spend some much-needed quality time together. By completing these crafts, you'll not only end up with great memories but also a beautiful piece of art or centerpiece to display in your home throughout the Thanksgiving season.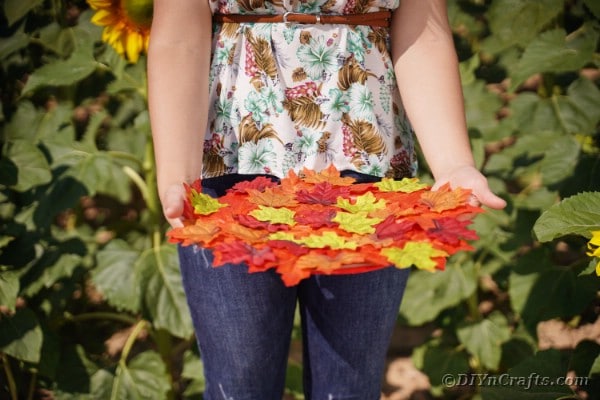 Get your kids excited about the holiday by making adorable autumn leaf placemats for your Thanksgiving table! All you'll need is a bag of fake fall leaves from the craft store, cardboard, scissors, and a hot glue gun. 
First, cut a large circle or square out of the cardboard—this will serve as the base for the placemat. Then help your kids arrange the leaves on top of the cardboard in an overlapping pattern and attach them using hot glue. 
This festive pumpkin wall hanging is cute as a button and will look great displayed in your home! To make it, you and your kids will need fabric, a picture frame, a hot glue gun, and some orange, green, and brown buttons. 
Start by placing the fabric in the picture frame. Then arrange the orange buttons into a round pumpkin shape and use the brown and green buttons to create a stem and leaves. Once your kids are happy with the way their pumpkin looks, help them glue the buttons onto the fabric, and hang the finished piece! 
Your kids will love wearing these pilgrim hats on Thanksgiving Day! Plus, they're super easy to make and don't require any expensive crafting supplies. All you'll need is some black and brown cardstock, gold glitter paper, glue, scissors, and a stapler. Head to Alpha Mom for the full tutorial! 
This painted rock centerpiece not only looks great but is also a wonderful way to get your kids to reflect on their blessings! Start by cleaning off a rock and covering it in a bright fall paint color like yellow or red. Then use white paint to spell out the Thanksgiving message of your choice, putting one letter on each rock. 
If you're looking for a simple activity you can do with preschool-age children, try making an adorable leaf turkey. First, go outside and gather some fallen autumn leaves from the backyard. Then have your kids arrange the leaves into a fan pattern to create the turkey's feathers and glue them onto a piece of construction paper. Finish the turkey by cutting its body and face out of construction paper, or simply draw it with some crayons if your kids are too young to use scissors. 
These coasters are as cute as pie and perfect for Thanksgiving! To make them, you'll need a pair of scissors, hot glue, and felt in tan, orange, and white. Start by cutting the tan and orange felt into pie-shaped wedges and the white felt into round whipped cream shapes. Then assemble the pie slices by putting the pieces of tan felt on the bottom, the orange felt in the middle, and the white felt on top. Hot glue all of the pieces in place and let the coasters dry before you start enjoying them!
This acorn handprint craft makes a great keepsake, and it's easy enough that even toddlers can do it. All you'll need is a plain piece of paper, some tan and brown washable paint, and a few paintbrushes. First, help your kids apply the tan paint all over their hands and stamp the white paper to form a handprint. Then paint a brown cap on top of the handprint to make it look like an adorable little acorn! 
Thanksgiving gives us all a chance to reflect on our blessings and spend quality time with our family. We hope you have a happy, healthy holiday and enjoy making these crafts with your kids!