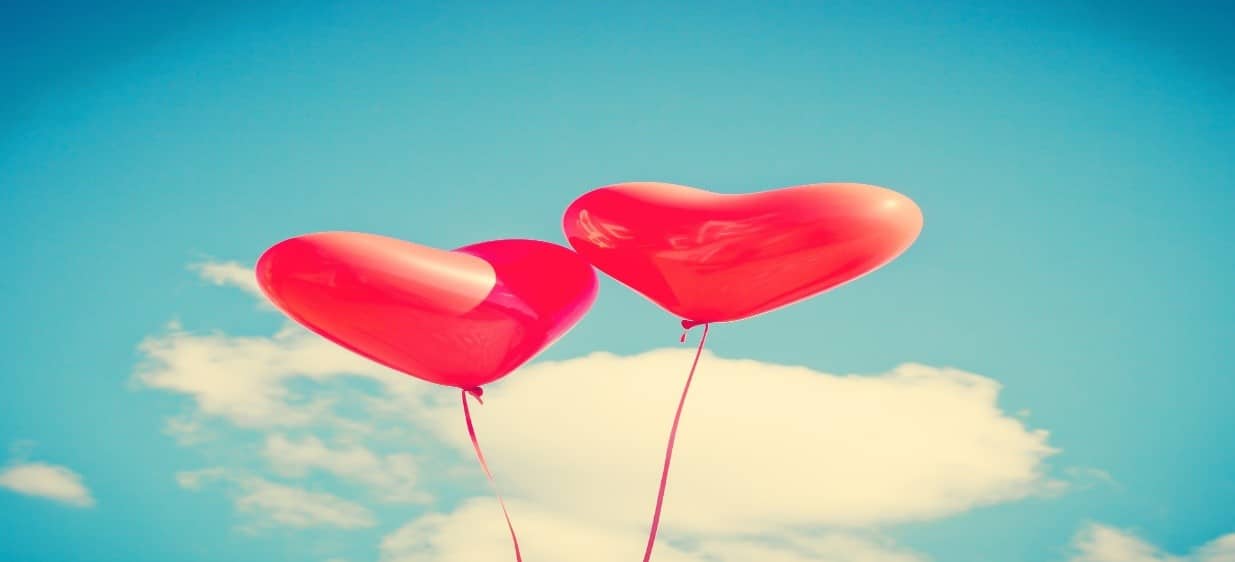 It is that time once again, where friends show their love and appreciation for one another with written acknowledgments. Specifically, cards. The first Valentine's Day card was produced by none other than Hallmark and ever since the sentiment was traditionalized. Now, cards can be found for all different relationships; romantic, family, and friends throughout generations use Valentine's Day cards annually.
Although, it is still extremely important to find the perfect card. Your child could be giving the cards to their classmates. Or, the recipient could be near and dear to your heart. Either way, the card needs to be perfect. What better way to ensure that perfection than to make the card? Here are five DIY Valentine's Day card ideas to make for your friends.
Shake It Up, Valentine
This is an adorable card that makes the simple look fantastic. While this might look like a complicated piece of art, it is really a DIY sleight of hand. Card creators can use whatever shape they would like to create the frame, (although the Polaroid look is sleek). For the mystical heart shapes, simply get heart-shaped confetti.
A Jar Full of Love
Love cannot be contained or controlled but you can make this adorable Jar Full of Love. (And that is almost as good!) This is a simple but effective DIY card that has a whimsical spirit that aligns nicely with Valentine's Day. The versatility of this card allows it to be used as a special gift or a Valentine's Day party invitation. Either way, this card is sure to be cherished.
Silly Prop Valentine's Day Card
This idea is perfect for invitations and it is a great project to get the kids involved in. Here is everything you will need for this card:
Straws
A few punny statements
Googly eyes
Paper mustache
Card stock
Glue and tape
Pen (to write out the card)
These Silly Prop Valentine's Day Cards are fun and easy to make. Plus, if your child is having a Valentine's Day Party, the invitations can double as a photo-op party prop. Additionally, if you are looking for other entertainment for a kid's party, a bounce house is a success indoors and outside.
Special Delivery, Valentine
This Valentine Postcard is for the slightly abstract, out of the box artistic type. This is a fun and simple card to make, that is inherently unique. The hearts in the middle are made from newspaper (yay for recycling). The paint on the card stock and newspaper are watercolors. Together, they create this majestic, almost tie-dye type Valentine. For those who want to get fancy, pick out your friend's favorite newspaper section and use it for the heart. The only caution with this idea is to ensure the watercolors do not wash away the intent of that section. Make sure it is somewhat legible to the recipient. Otherwise, get your creative juices flowing and have fun with it!
The Kissing Hand Pop-Up Card
If you are looking for a great card for your child to make, this is a simple, yet unique creation. The Kissing Hand Pop-Up Card involves creating a cutout of the child's hands as the card. Afterward, add the pop-up heard and other sticker hearts, followed by a simple, yet heartfelt message. If you want, you can even let your child decorate the outside of the card. This will surely make it a treasured keepsake for the lucky recipient.
Ultimately, the perfect card can be funny, silly, serious, or a little bit in the middle. All that really matters, is that it is from the heart. Use these five fun DIY card ideas to create your own masterpiece, through recreation or inspiration. Either way, a DIY card is the best way to ensure heartfelt perfection.