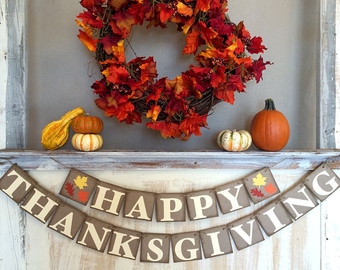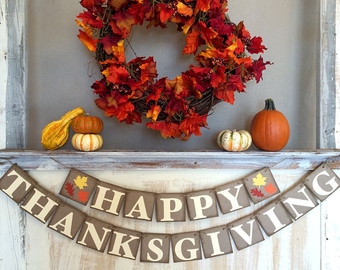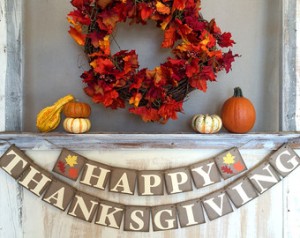 The holiday season is upon us and November has graciously welcomed us with open arms. Thanksgiving is a timeless celebration that brings loved ones together as we remember the things we are thankful for. Morning parades, pumpkin pie, football and crazy relatives are just the few of many statements that say Thanksgiving.  Now, before you and your family chow down on those delicious foods, we wanted to share a handful of hearty ideas that can brighten up your festivities this turkey day.
1. Warmth of a Harvest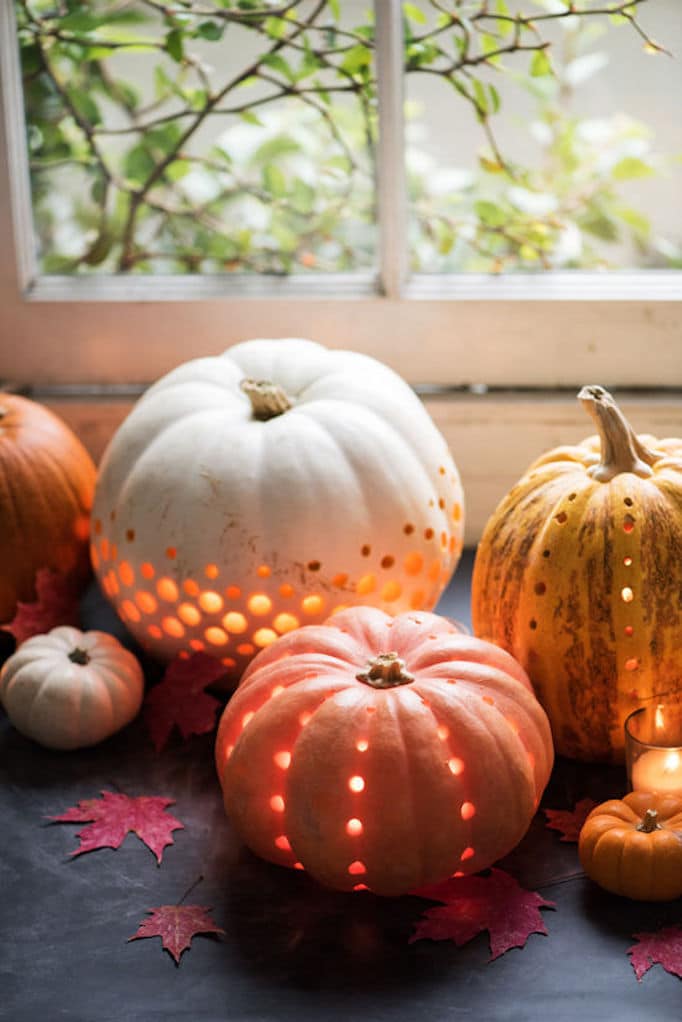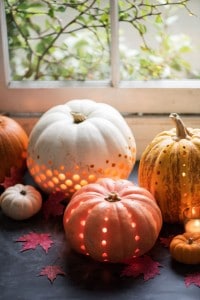 A traditional autumn feast is just what you need this year. All things harvest will work wonderfully with this theme. Shower your home with DIY pumpkin lanterns and the warmth of fall colors. The sky's the limit with this one!
2. Friendsgiving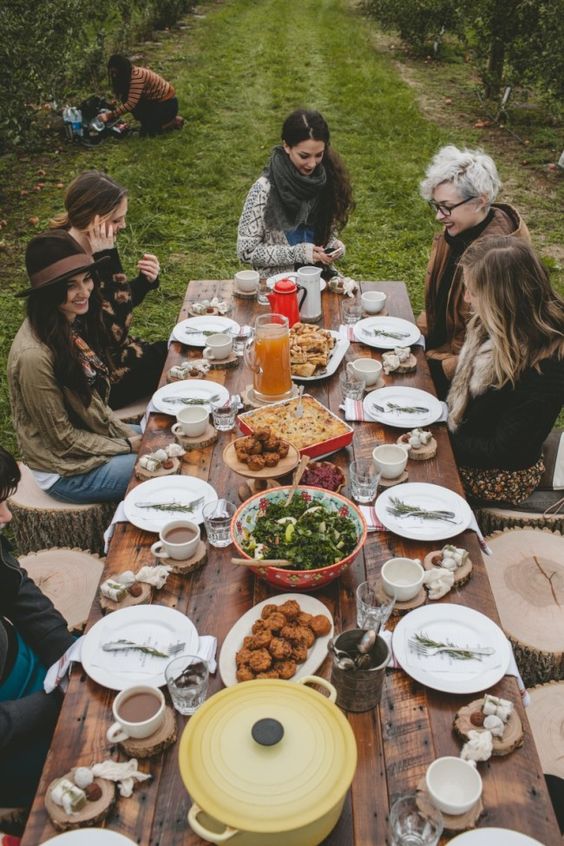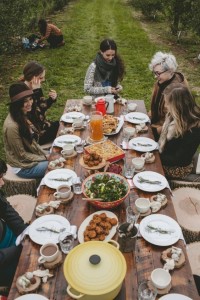 Friendsgiving has become more popular throughout the years. Call up your friends and gather around the table for a Friendsgiving dinner. Devote your party around your friends and offer thanks for all they do.
3. The Pilgrim's Story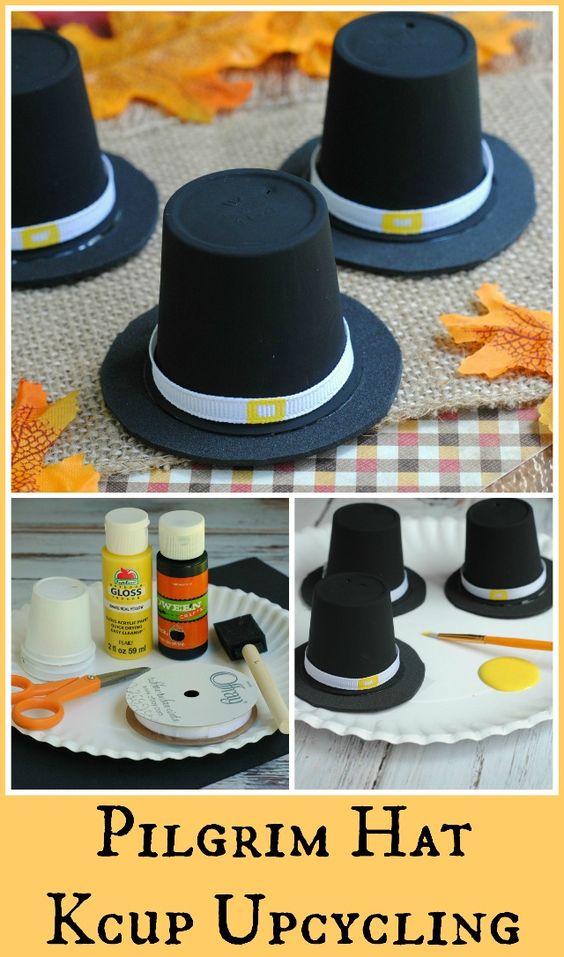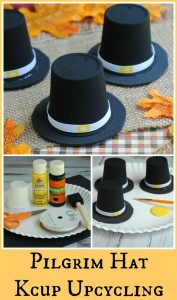 This theme will highlight the history of Thanksgiving as you your guest can reenact the Pilgrim's journey. The best part of this theme is that all ages can participate. Set your table with nautical items that reflect all things to the original Pilgrim feast. Mayflower centerpieces, woven cornucopias, and place cards shaped like tiny pilgrim hats and bonnets are just a few creative ideas you can work with if you decide to go this route.
4. A Turkey Bowl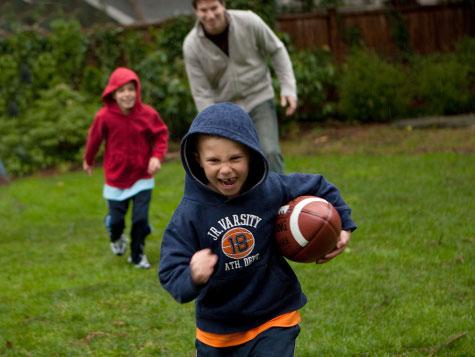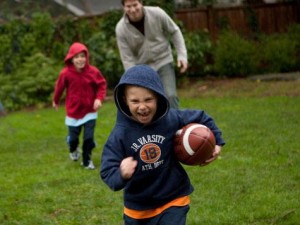 Throw out the traditional setting for your Thanksgiving plans and invite your family and friends over for a Turkey Bowl. Since football is a big staple in almost everyone's home during Thanksgiving, why not assemble your own teams and play a game of touch/flag football. Nothing beats a good ole family rivalry.
5. Apples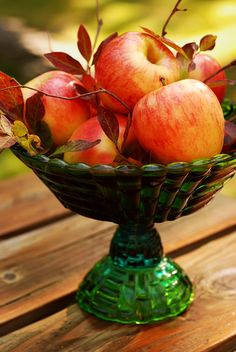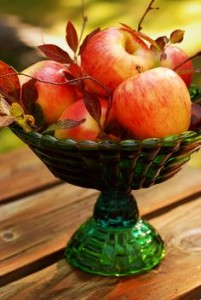 There is just something so simplistic and homey when you decorate your home with apples. The freshness of these apples, topped with reds and greens are the perfect pop of color for anyone's home. As you center your theme around apples, showcase homemade apple pies and apple cider to really commit to this tasty décor.
6. Rustic Thanksgiving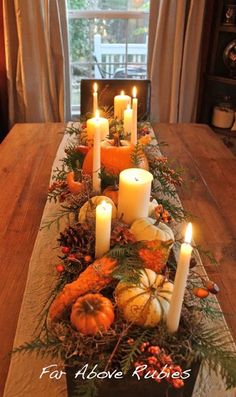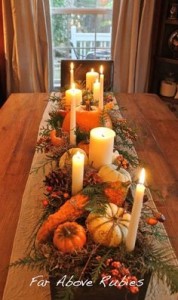 A taste of rustic décor could be the perfect fit for you and your home. Create a bountiful centerpiece full of fresh pine cones, twig pumpkins and vibrant leaves.
7. Don't Forget the Kids Table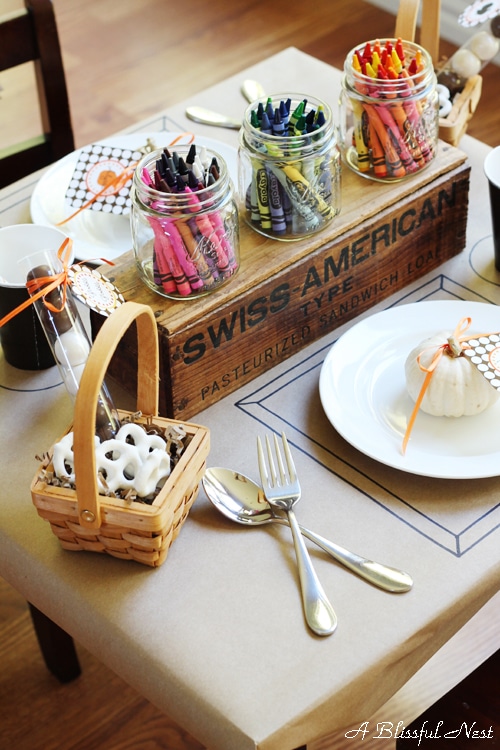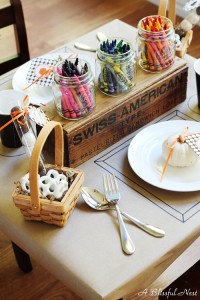 I think it's safe to say that we have all been to the infamous kids table. As families grow throughout the years, you might need more sitting arrangements for the kiddos. Gather a few tables together for the little ones to sit at. We suggest purchasing butcher paper that can be wrapped around the tops of the tables. Set out crayons and let the little artist get to work.  You could also include fun printable Thanksgiving activities that would be a great distraction as the adults eat.
8. Gratitude Cards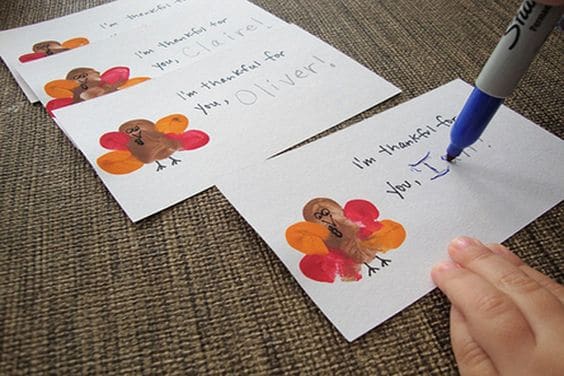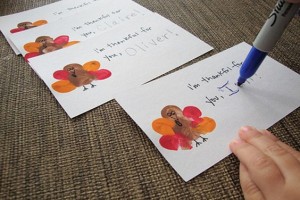 Before dinner, have you guest write down one thing they are most thankful for this Thanksgiving. Once everyone has completed their cards, have everyone read them out load one by one.
9. Label the Dishes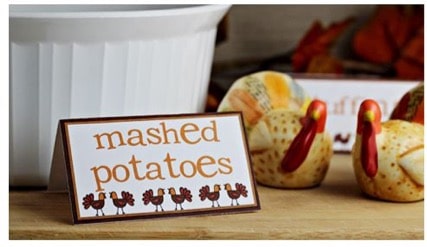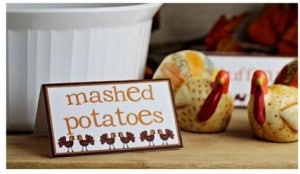 Now this one can spare your picky eaters, vegetarians and friends with food allergies a whole lot of time and awkwardness by creating labels for you dishes. Remember detail is everything, so if you want to go the extra step further, design a few cards that can be relatable to the Thanksgiving theme.
10. Doggie Bags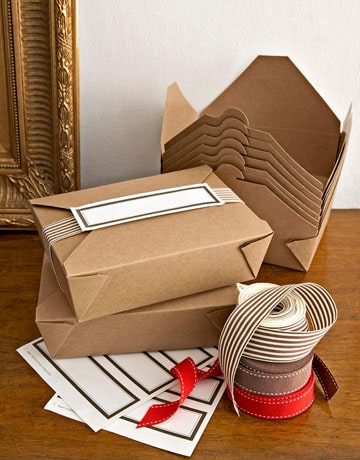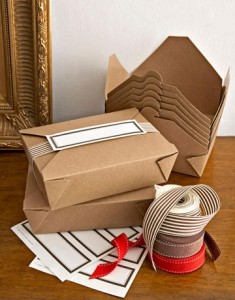 Send your guest home with leftovers that will save some clean-up time and fridge space. Your belly and your fridge will thank you in the long run.
We hope you enjoy these 10 simple ideas that will give your Thanksgiving festivities that extra flare you might be looking for. Happy Thanksgiving and don't forget to gobble 'till you wobble!