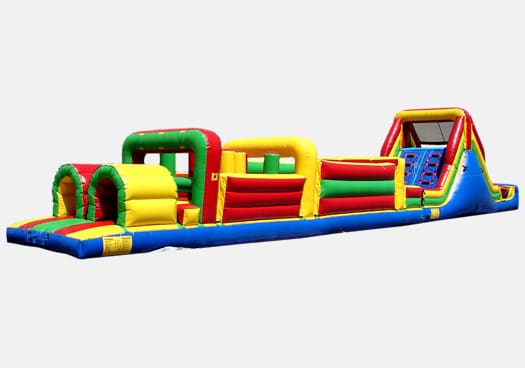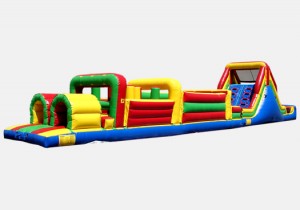 Bounce House Specifications:
Setup: Grass, Concrete
Space Required: 20′ x 75′
Outlet Required: 2 – 20 Amp
Weight Limit: 200 lbs per rider
Safe for Children: Yes
Safe for Adults: Yes
Fire resistant: Yes
Lead free: Yes
65 Foot Obstacle Course
This is the 65 Foot Obstacle. This obstacle is a long obstacle with a HUGE Slide. The two partners start and the beginning and race over the many objects inside to the end. It's a great item to have for competitive players, especially school and company events! It is ready for your children's Party, or event. Rent one for your party today!
Rent this inflatable obstacle course!