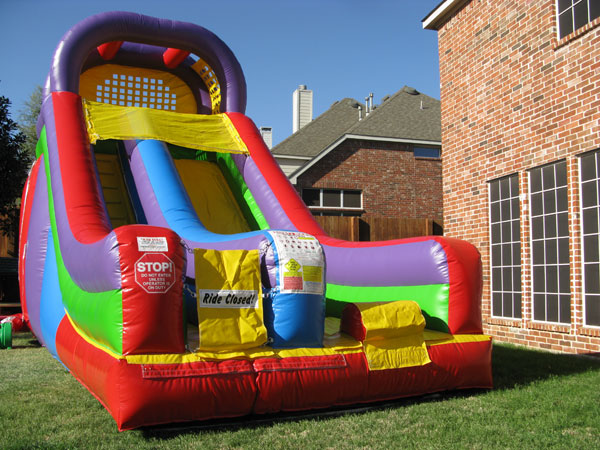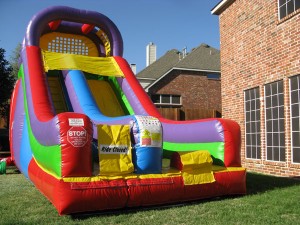 Bounce House Specifications:
Setup: Grass, Concrete
Space Required: 18′ x 35′
Outlet Required: 1 – 20 Amp
Weight Limit: 175 lbs per rider
Safe for Children: Yes
Safe for Adults: No
Fire resistant: Yes
Lead free: Yes
18ft Dry Slide
This 18ft Slide is one of our most popular all year round. This is a front loading slide so you can always keep an eye on everything. Fast turn around time makes this great for events with a lot of children so everyone can get multiple turns all day long.
Rent this inflatable dry slide!