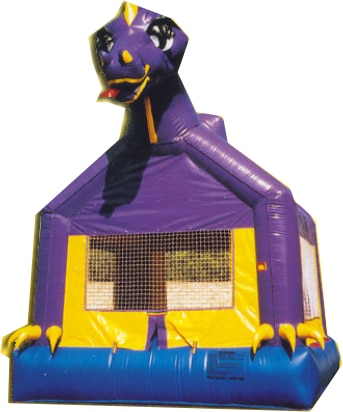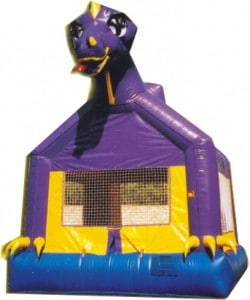 Bounce House Specifications:
Setup: Grass, Concrete
Space Required: 20′ x 20′
Outlet Required: 1 – 20 Amp
Weight Limit: 850 lbs
Safe for Children: Yes
Safe for Adults: No
Fire resistant: Yes
Lead free: Yes
Jump City's Dinosaur Moonwalk
Jump City's Dinosaur Moonwalk offers a fully dinosaur themed unit children love. Dinosaur moves as the kids jump – it is so much fun to see their delight when they notice Dinosaur's head bopping to the jumps! Call today to book your TX bounce house rental for a child you love! This bounce house will keep future dinosaur hunters, archeologists, anthropoligists and movie producers entertained for hours on end! This stomping jump house is one product in a fantastic line of themed bounce houses delivered to Plano, Dallas, Frisco and a stadium full of other Texas Cities, like YOURS.
Rent This Bounce House!