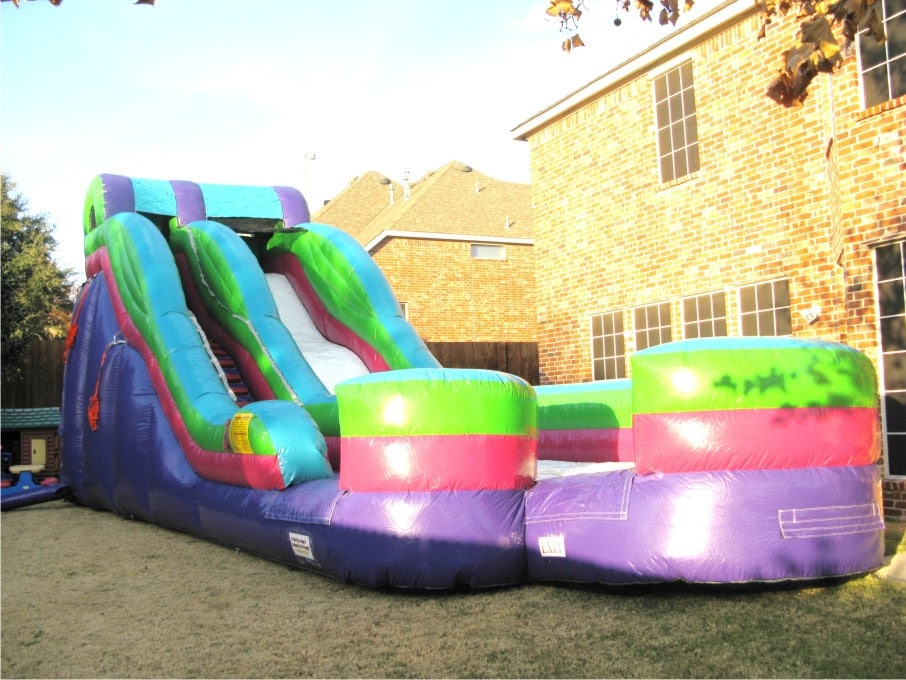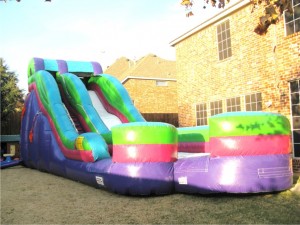 Bounce House Specifications:
Setup: Grass, Concrete
Space Required: 20′ x 40′
Outlet Required: n/a
Weight Limit: 150 lbs per rider
Safe for Children: Yes
Safe for Adults: No
Fire resistant: Yes
Lead free: Yes
Ripcurl Water Slide
This is the Jump City Ripcurl slide Water Slide. Its a huge Ripcurl Water Slide thats GREAT for water. It is a long slide that can be used with water or no water. Its FAST When you slide down. And can give you a HUGE Thrill! especially school and company events! It is ready for your children's Party, or event. Rent one for your party today!